Huijun (MCND) Profile and Facts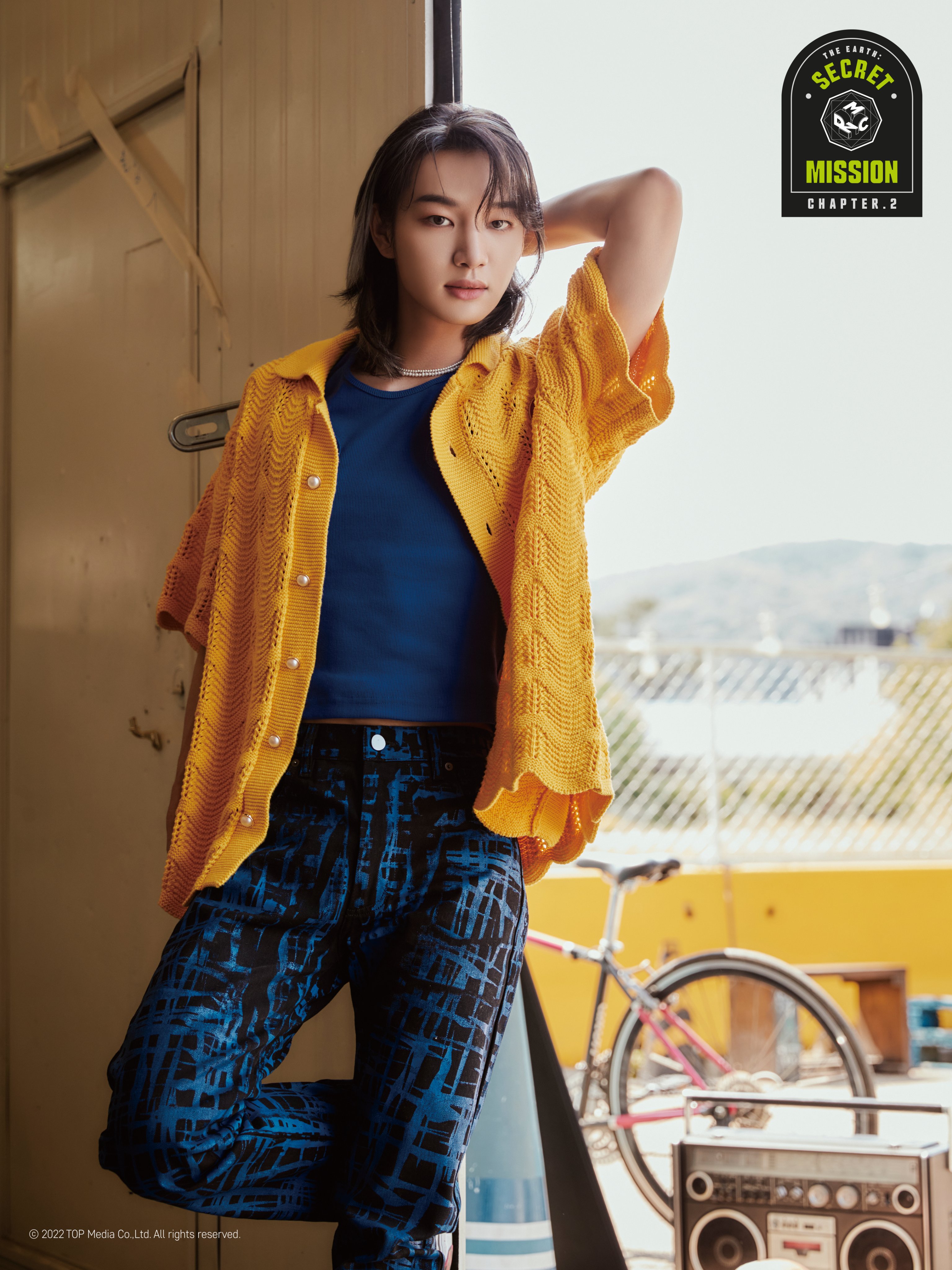 Huijun is a member of the South Korean boy group MCND.
Stage Name: Huijun (휘준)
Birth Name: No Hui Jun(노휘준)
Birthday: October 7th, 2003
Zodiac Sign: Libra
Height: 176 cm (5'9″)
Weight: 60 kg (132 lbs)
Blood Type: AB
Nationality: Korean
Huijun Facts:
– One Word: "Hi [In Korean, English, Thai, Chinese and Japanese]."
– Hobbies: Listening to music with earphones or speakers connected to phone, watching movies and dramas, playing games.
– He is a high school student.
– Huijun nicknames are 'Baby Lion' (same as Minjae) and 'Chick'.
– His Chinese zodiac sign is Goat.
– Huijun knows taekwondo (MCND Crazy School ep1).
– Minjae and Huijun performed as MINJAEHUIJUN (민재휘준) on THE FAN.
– Castle J, Minjae and Huijun joined TOP Media in 2015.
– Castel J, BIC, Minjae and Huijun learned dancing in America in 2016.
– Favorite food: Korean pancake
– In the dorm, Huijun and BIC share a room (bunks).
– Huijun has a Welsh Corgi named Jay
– Huijun has an older brother
– Both Minjae and Huijun are trying to study Japanese in their company but they said Japanese is hard.
– Huijun's favorite food is meat
– According to Huijun's school friend, he is nice and is good at sports.
– She also said he is really popular in school. Students come to see him.
– Huijun's academy where he started dancing disappeared. His parents told him that if he will not dance, he will go to Math Academy. In conclusion, he started dancing to avoid Math Academy.
– Favorite nickname is Chick because he likes yellow
– Favorite season is winter
– He dislikes summer because he has to wear less.
– He was an introvert but changed when he started training with the members.
– His childhood dream is to be a movie actor. He watched a war movie once and thought that the actors were cool. He wants to try shooting a movie once since it is his childhood dream
– Sleeping habit is holding the members one by one
– Specialty: Singing, Running, Exercising
– He has been in the Philippines many times, specifically Cebu
– Loud af
– He's the cleanest member
– According to the members, he looks like the oldest one. Win said that it's not a bad thing. He just thinks Huijun is handsome for his age.
– He got frustrated when his voice started cracking during 5th grade.
– He said he likes to busk in Paris someday.
– He also has a lot of place he wants to travel to.
– According to Minjae, he doesn't have a special/Hidden talent.
– He participated on writing the lyrics for "Beautiful"
– Self-proclaimed good at rapping
– Has a lot of self-confidence
– Minjae and Huijun always sit together in the airplane
– SINGLE SINCE BIRTH
– likes to talk about scary things
– favorite cake is cream cake
– He's a night person
– Favorite subject is Physical Education and his favorite sports is soccer
– A Homebody, likes rainy days, and hates pickles
– Loves crime and romance movies. Also, Horror, yeah…
Note: Please don't copy-paste the content of this page to other sites/places on the web. Please do respect the time and effort the author put in compiling this profile. If you need/want to use info from our profile, please kindly put a link to this post. Thank you.
Made by: Piggy22Woiseu
(Special thanks to chooalte❣)
Do you like Huijin?Do you know more facts about him?Feel free to comment down below.