Yuvin Profile and Facts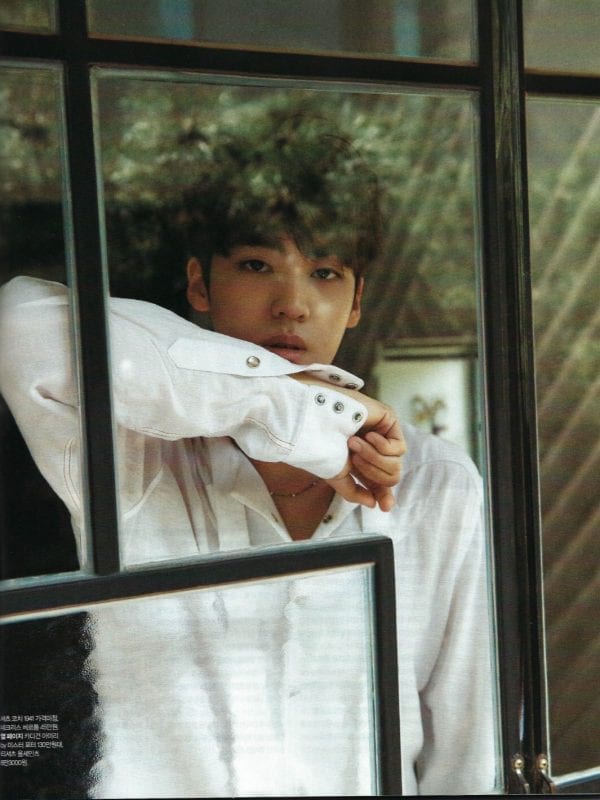 Yuvin (유빈) is a S. Korean soloist and a former member of boy group MYTEEN and the duo B.O.Y. He debuted as a solo artist on May 30, 2016, with the song 뼛속까지 너야.
Stage Name: Yuvin (유빈)
Birth Name: Song Yu Vin (송유빈)
Position: Main Vocalist
Birthday: April 28, 1998
Zodiac Sign: Taurus
Chinese Sign: Tiger
Nationality: Korean
Height: 180cm (5'11")
Official Weight: 65kg (143 lbs) / Updated Weight: 72 kg (158 lbs) (Japanese interview 2020)
Blood Type: A
Company: Music Works
PDX101 Class: A – A
Instagram: @syv0428
Yuvin Facts:
Early life & Family
– His birthplace is Daegu, South Korea.
– He has an older sister named Song Yuri.
– Religion: Buddhism
– Education: Hanlim Multi Art High School (MYTEEN SHOW episode 31)
– He wanted to be an animal trainer, as well as a barista when he was younger.
– His nicknames are 'Songsaseum' (Song Deer) and 'Puppy'.
– The nicknames he likes the most is Puppy (댕댕이 / Song Puppy 송댕댕이).
– Fans call him cute, but he also wants to be called oppa.
– He is allergic to dogs but he has two dogs named 'Mongyi' and 'Chopper'.
– Started training to be an idol in 2014.
Personal traits & Facts
– His hobbies include playing basketball, soccer, baseball, listing to music, singing to music, and sleeping.
– He can speak a bit of Japanese, English and Mandarin.
– Yuvin is afraid of heights.
– A food he can't eat is eggplant.
– It takes Yuvin a long time to learn choreography.
– His role models are Lee Seung-gi and Seo In-guk. (Showbiz Korea)
– He likes and respects Kim Bumsoo and Moon Myungjin.
– Yuvin walked as model during the Seoul Fashion Week in October 2017.
– Yuvin became a MC on the show "Kiss The Beauty".
MYTEEN
– Yuvin debut in MYTEEN in 2017 as the group's main vocalist.
– On August 21, 2019 MYTEEN disbanded.
Solo Works
– He was top 4 in Mnet's Superstar K6.
– Song Yuvin debuted first as a solo artist, on May 30, 2016, with the song 뼛속까지 너야.
– He sang the OST "Shouting These Words" for "Sweet Secret's", "Ordinary Farewell" for "The Girl Who Sees Smells", " Perhaps This Is" for "Goodbye Mr. Black", "Starlight Night" for "Chief Kim", "Coincidence" for "Hey Ghost, Let's Fight", and "The First Words" for the drama "What's Wrong with Secretary Kim?"
– Yuvin guest starred in the drama "Age of Youth" (Ep 3)
– He was the male lead in the remake drama "Loss:Time:Life" (2019). (Showbiz Korea)
– He was in "The Friends in Costa Rica" together with Eric Nam and Sam Kim.
– He was in the variety show 'Idol Acting Competition – I'm an Actor'
Produce X 101
– He has become really close with Seungwoo, Byungchan, Jinhyuk and Wooseok.
– Yuvin is also close with fellow trainee Choi Suhwan, they built their bond through all being in the same songs with each other and A class.
– He has a nickname for Suhwan and Baek Jin which is SCS, meaning short chilies are spicier.
– Yuvin is friends with Kim Jaehwan (former Wanna One member), during the position evaluations he called Jaehwan in order to help him compose a song.
– Song Yu Vin's intro video.
– All of Yuvin's Produce X 101 videos.
– He finished the show with the rank 16.
Other
– Yuvin debuted in a duet with Kookheon, called B.O.Y (BOf You), on January 7th, 2020. On April 30th, 2021 the duo disbanded.
– Yuvin is an MC for the idol variety show "BanBan Show" along with fellow idol/pdx trainee VICTON's Byungchan.
– Yuvin's ideal type: EXID's Hani. (Oh! My Crazy Idol); But also someone who is caring and kind-hearted, thinks of him first, easy to get in touch with and is a little jealous.
Profile by cntrljinsung
(Special thanks to:  honey kookheon)
Note: Please don't copy-paste the content of this page to other sites/places on the web. Please do respect the time and effort the author put in compiling this profile. If you need/want to use info from our profile, please kindly put a link to this post. Thanks a lot! 🙂 – Kprofiles.com
How much do you like Yuvin?
Related: MYTEEN Profile
Do you like Yuvin? Do you know more facts about him? Feel free to comment below. 🙂