Wow Profile; Wow's Facts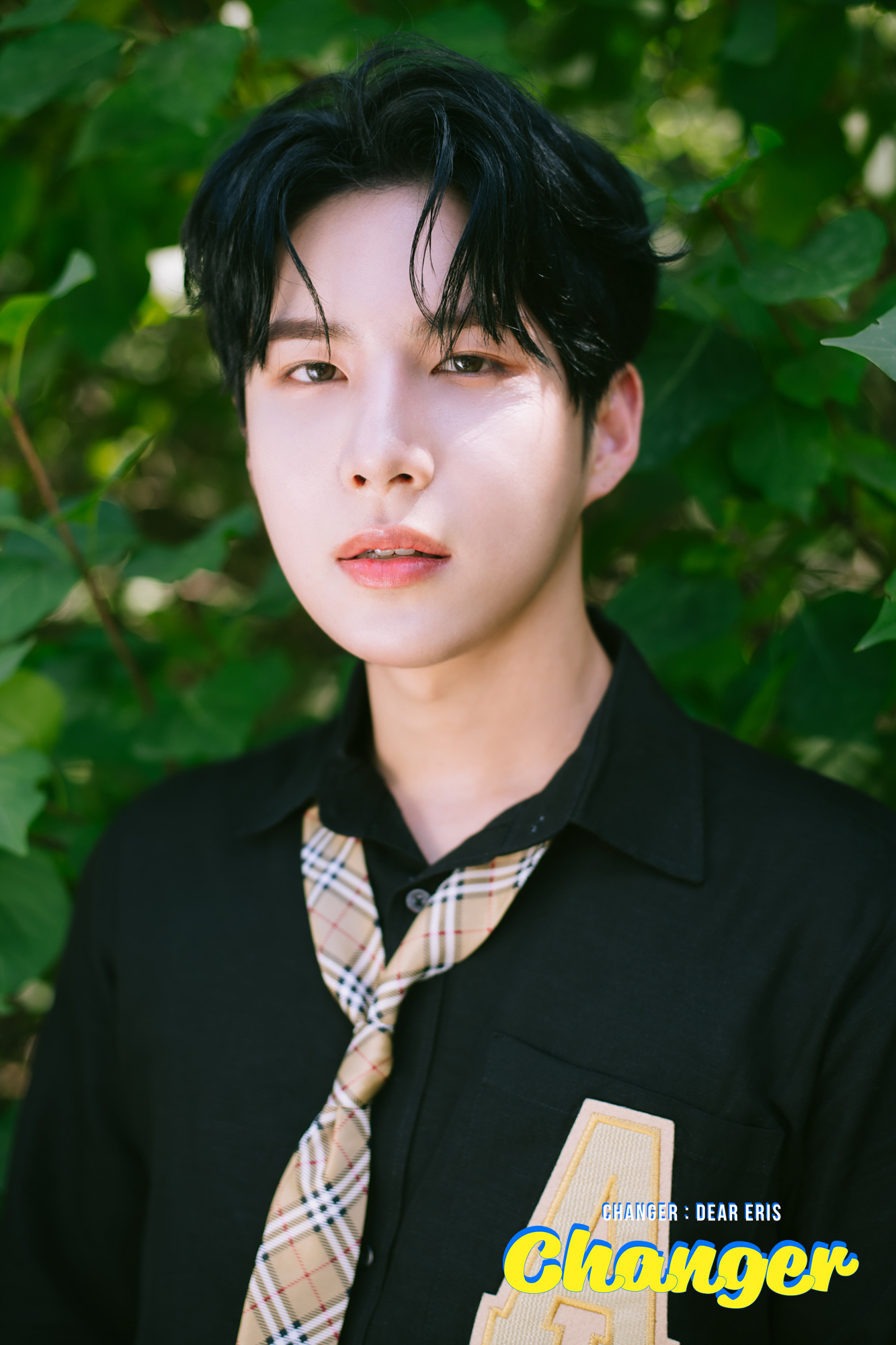 Wow (와우) is a member of the South Korean boy group A.C.E under Beat Interactive.
Stage Name: Wow (와우)
Birth Name: Kim Sehyoon (김세윤)
Birthday: May 15, 1993
Zodiac Sign: Taurus
Nationality: Korean
Height: 176 cm (5'9″)
Weight: 60 kg (132 lbs)
Blood Type: A
MBTI Type: INFP
Instagram: @sehy._.n
Wow Facts:
– Birthplace: Jeolla-do, South Korea.
– Family: Parents,  younger sister; Kim Eun Suh (former SIXTEEN/Idol School contestant).
– He chose the stage name "Wow" because he liked "wow gum" as a kid.
– His representative color is Purple.
– Education: Plug In Music Academy before entering YG Entertainment.
– At 19, he auditioned in front of CEO Yang Hyun Suk and became a YG trainee, but he left after a year.
– He danced for Timon Youn Choreography / Hug Me – Crush with Minjae + Timon Youn
– He appeared in Lia Kim's Sing Choreography 02 , along with Jun (Chan is in the back XD)
– In 2014, he danced as a back dancer for Hi.Ni – clutch bag. He also appeared in its MV.
– He debuted as a member of kpop boygroup A.C.E on May 23, 2017.
– Wow, Jun and Donghun, were in Kdrama called "Persevere, Goo Hae Ra". They made a short appearance as a Kpop group called Impact.
– He appeared on "Age of Youth 2" (2017) along with his fellow A.C.E members.
– All the members appeared in the drama "Zombie Detective" (2020).
– Wow is the girl group dancer in the group (he danced on Arirang radio).
– The members said that he has the most muscular legs (Arirang radio).
– Wow said he's the best in having no facial expressions.
– Wow is good friend with BM from KARD.
– His hobbies are watching movies and shopping.
– His favorite colors are black and white.
– The reason he left YG (according to him) was that he felt unmotivated because he got in on a first audition and didn't have to work hard while he was there. He left because it was making it difficult for him to enjoy dancing and singing.
– Jun was the only member out of the original lineup who he knew before joining A.C.E and he said it was a relief to know Jun would be joining too. He also said Donghun was like a celebrity to him before they met and he was nervous when they met, and that he felt like he already knew Byeongkwan and Chan as younger brothers since he'd heard so much about them from his sister (who trained with them in JYP).
– He's friends with Big Bang's Taeyang, they trained together in YG & BTS' J-Hope, they went to the same academy in Gwangju.
– He likes badminton.
– Wow forgets dances fast (Twitter QNA)
– Wow participated in YG's  survival program "MIXNINE" (rank 11#).
– He took part in writing the lyrics of "Take Me Higher" (A.C.E's 3rd comeback single).
– He said if he hadn't left YG when he did would've been in the original lineup for and might have debuted in Winner.
– In the new dorm, Wow & Donghun used to share a room together.
– For updated dorm arrangement please check A.C.E Profile.
– Wow's favourite food is hamburger. There was a time when he ate hamburger 3 times in a day and got sick the next day. (from Byeongkwan's self-cam before Mixnine)
– He took a brief hiatus due to health issues from April 2nd to around May 18th (during that month A.C.E released a collaboration single with Grey called "Down", although Wow wasn't in the MV he still apart of the actual song track).
– Wow enlisted in the military on September 10, 2021.
– Wow's ideal type: "a positive and bright person" (source: Korepo interview)
made by Min Ailin
(Special thanks to KittyDarlin, 鹿晗7, ccccc, YOONIE🌻Savage🎃, Femeron)
Note: Please don't copy-paste the content of this page to other sites/places on the web. If you use info from our profile, please kindly put a link to this post. Thanks a lot! 🙂 – Kprofiles.com
Related: A.C.E Profile
How much do you like Wow?
Do you like Wow? Do you know more facts about him? Feel free to comment below. 😊