Jun Profile; Jun's Facts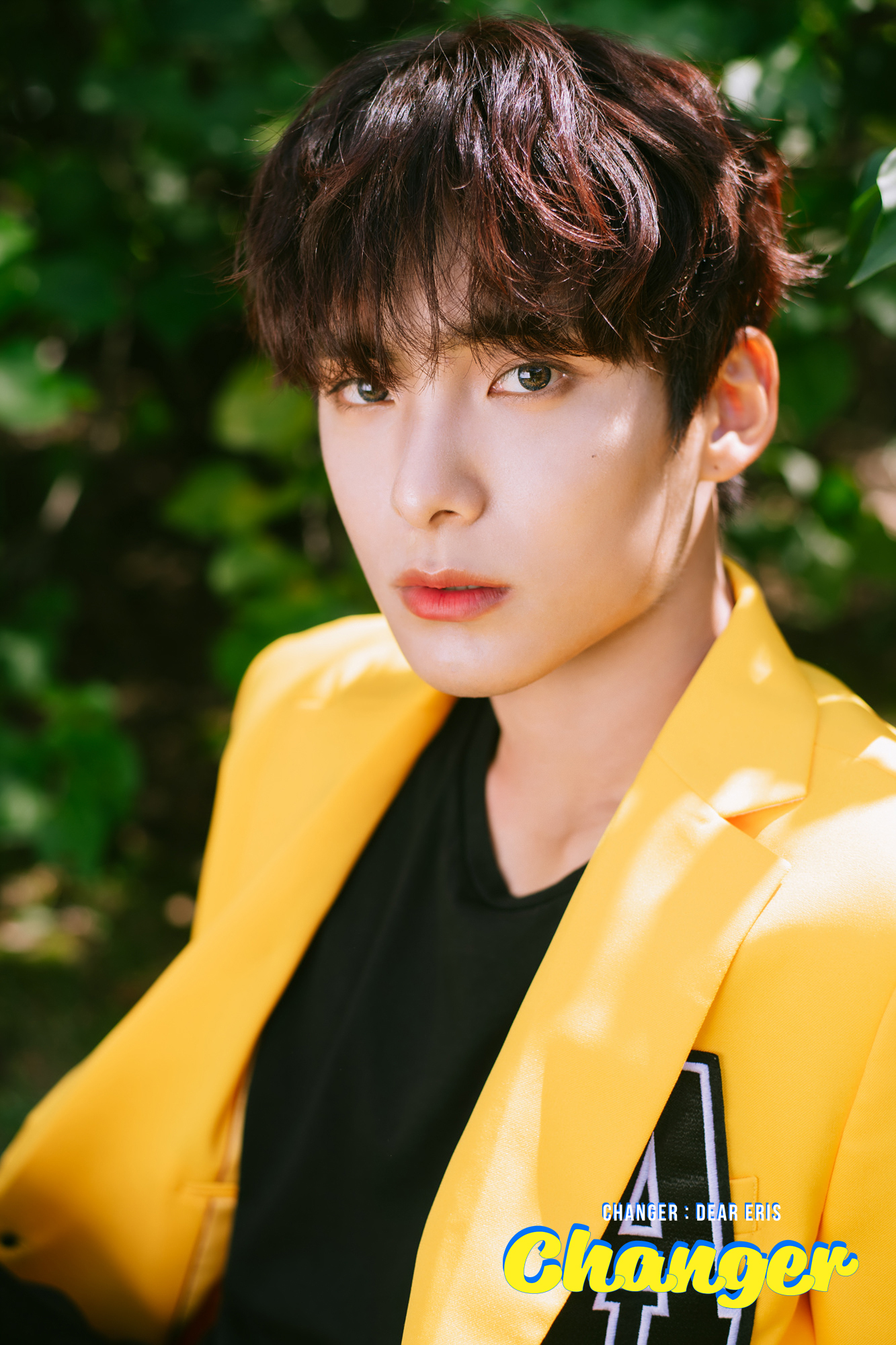 Jun (준) is a leader/member of the South Korean boy group A.C.E under Beat Interactive.
Stage Name: Jun (준)
Birth Name: Park Junhee (박준희)
Birthday: June 2, 1994
Zodiac Sign: Gemini
Nationality: Korean
Height: 175 cm (5'9″)
Weight: 58 kg (127 lbs)
Blood Type: O
MBTI Type: INTJ
Jun Facts:
– Birthplace: Suncheon, South Jeolla Province, South Korea.
– Family: Parents, two older sisters.
– His representative color is Red.
– Nickname: Suncheon's Kangta.
– Jun watched Rain's 'Rainism' in middle school, which inspired him to be a singer. He found a music academy and started to learn about music. (BNT interview)
– He moved to Seoul in order to follow his music career when he was 19.
– Jun used to be a CJ E&M and Jellyfish Entertainment trainee.
– Jun was a trainee for 7 years and during that period he almost debuted 3 times.
– He debuted as a leader/member of kpop boygroup A.C.E on May 23, 2017.
– He appeared in Lia Kim's Sing Choreography 02, along with Wow (Chan in the back XD)
– He acted in the musical "Peste", along with Boyfriend's Jeongmin; (appears at 0:22 min)
– He participated in "I Can See Your Voice" S4 ep. 7 as a skilled vocalist.
– He had a cameo appearance in "I Need Romance 3", "Meloholic" (ep 2), "Age of Youth 2", "Big Issue" (ep 1).
– Jun, Donghun, and Wow were in Kdrama called "Persevere, Goo Hae Ra". They made a short appearance as a Kpop group called Impact.
– Jun, Byeongkwan and Chan where some of the main casts for the webdrama "Sometoon 2021".
– All the members appeared in the drama "Zombie Detective".
– He acts in the drama "Tinted With You" (2021).
– Jun's favorite anime is Attack on Titan. (source. twitter siri time QnA)
– Favorite colors: Blue & Red. (QNA)
– Likes: Soccer & strawberry yoghurt.
– Jun can play the guitar and the piano.
– Jun's closest celebrity friend is actor Kim Min Jae. (A.C.E Soulmate Challenge)
– He's really good friends with Dreamcatcher's SuA.
– All of the members think that Jun is the least funniest in the group and he agreed. (QNA)
– Jun was a participant in the idol rebooting show 'The Unit' (He ended on rank 21st).
– In the old dorm, Jun & Kim Byeongkwan used to share a room.
– In the new dorm Jun & Chan used to share a room.
– For updated dorm arrangement please check A.C.E Profile.
– He had a cameo in 2020's webdrama "Twenty – Twenty".
– He's going to star in a BL drama called "Tinted With You".
– Jun's ideal type: "someone with lots of energy and has the same hobbies as me" (source: Korepo interview)
made by Min Ailin
(Special thanks to: Noor, Julia)
Note: Please don't copy-paste the content of this page to other sites/places on the web. If you use info from our profile, please kindly put a link to this post. Thanks a lot! 🙂 – Kprofiles.com
Related: A.C.E Profile
How much do you like Jun?
Do you like Jun? Do you know more facts about him? Feel free to comment below. 😊