J-Hope Profile and Facts; J-Hope's Ideal Type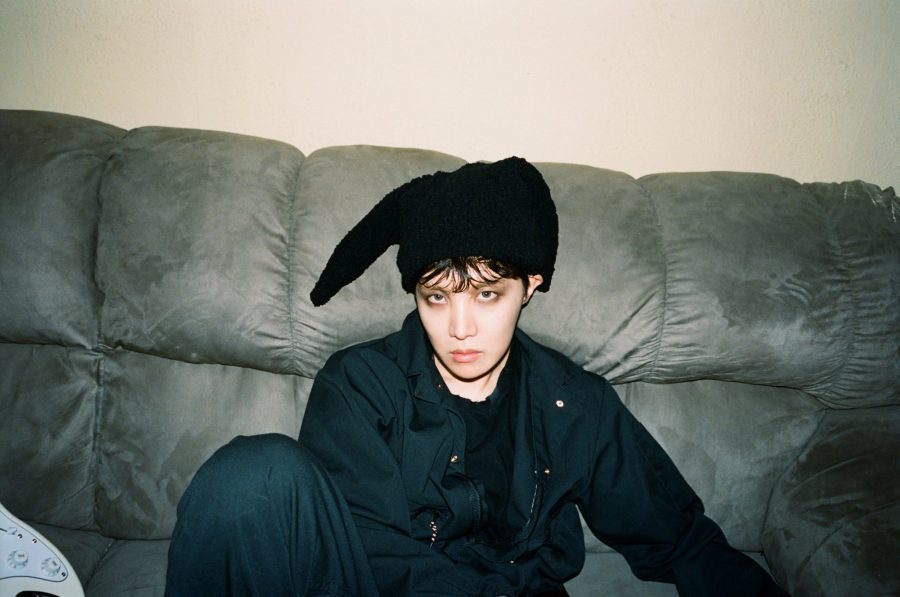 J-Hope (제이홉) is a member of the South Korean boy group BTS and a rapper under Big Hit Music. He made his official solo debut on July 15, 2022 with the album "Jack In The Box" and title track "Arson".
Stage Name: J-Hope (제이홉)
Birth Name: Jung Ho Seok (정호석)
Birthday: February 18, 1994
Zodiac Sign: Aquarius
Height: 177 cm (5'10")
Weight: 65 kg (143 lbs)
Blood Type: A
MBTI Type: INFJ (His previous result was ESFJ)
Representative Emoji: 🌞/🐿️
J-Hope's Spotify list: J-Hope's Jam
Instagram: @uarmyhope
J-Hope Facts:
– He was born in Gwangju, South Korea.
– J-Hope's family consists of: Mom, dad, older sister; Mejiwoo.
– Education: Gwangju Global High School; Global Cyber University
– Before debut J-hope hated doing aegyo but now he changed his mind.
– J-Hope and B.A.P Zelo went to the same Academy for rap and dance in Gwangju.
– Pre-debut J-Hope was a part of a street dance team, called NEURON.
– He won an underground dance battle and even performed at a festival.
– Initially he auditioned for JYP Entertainment, together with B.A.P's Youngjae and Halo's Dino.
– J-Hope's favorite Color is Green.
– He has a dog named Mickey.
– He hates exercising/working out.
– J-Hope used to be a tennis player in elementary school and played in competitions. He once received a bronze medal, out of 3 team competitors (- 150705 J-Hope`s Q&A from Inkigayo goodbye stage mini fan meeting).
– J-Hope and Suga are really bad at drawing.
– He likes melodramatic movies and remembers watching a lot of DVDs when he was a kid, since his father also likes movies.
– His role models are A$AP Rocky, J. Cole, Beenzino, G.D.
– J-Hope attended BigBang's Seungri's dance academy, aka Seungri's Academy.
– He got his driving license (BTS Run ep. 18)
– J-Hope's motto: "If you don't work hard, there won't be good results."
– He likes visiting the Fancafe when he has time because he needs to know what are fans saying.
– When having problems or worries he would share them with Rap Monster or Suga.
– When he was younger he was quite famous in the Gwangju dance underground.
– J-Hope likes if someone strokes his hair – he says it helps him to sleep, a routine picked up from childhood (when he was young, his mother used to pat him gently to put him to sleep)
– Things he wants to steal from other members is Jimin's chocolate abs, Rap Monster's rap skill and his good English.
– J-Hope's ideal date: "I love the sea, I would like to walk down to the beach and hold hands (Laugh)"
– 3 requirements for J-Hope happiness: Family, Health, and Love. [SKOOL LUV AFFAIR KEYWORD TALK]
Other members about J-Hope:
– Jimin's first impression about J-Hope: "The first person i met was J-Hope. He was very friendly to me, 'Excuse me, Jimin..'. So i remembered J-Hope the most."
– Jimin about J-Hope's mean side: "J-Hope is bright guy, laugh a lot and has become hopeful like his name. J-Hope has good energy that effects everyone in a good way and i think J-hope is awesome. And people think he's always nice and innocent. But, inside his smiley face, there's an evil living there. J-Hope winds me up all the time but never stop smiling even when he does that. But you can never punch someone who looks so happy like that. One day, i was sleeping and all of sudden he poked me and shook me saying,
'Jiiiimiiiiiiiin, wake up and play with me!!!!'
So, i woke up. But right after i opened my eyes, he just grinned at me and went back to sleep like nothing happened. So i thought,
'Uuuugh! i can never say anything to him cause he's older than me!'.
And once he told me he would give me a massage and started squeezing the back of my neck, and that got tigher and tigher! He was smiling at then too! At the end i wat getting upset but he didn't stop it. He was doing it even harder and said,
'This will relax your muscles.'
When i was sitting down at the rehearsal room during the break, he head locked me. He hit me once and left the room so i looked at him with a serious face for a second. J-Hope, the timid, came to the room only after three seconds and gave me some mischievous hugs and said,
'Jimin! Are you upset at me? Are you?? You are not! Aren't you??'
Chuckling hard, he left room after 10 seconds. What should i do with him?"
– Rap Monster: "There's something he always says whenever we make a comeback or wrap up our promotion. He says that we got to make a comeback or successfull complete the promotion, thanks to the love shown by our fans."
– Suga: "I'm not good at expressing how i feel with words.But Jimin and J-Hope are good at expressing themselves.I envy them for that."
– In the dorm he shares a room with Jimin. (BTS' JHOPE & JIMIN – MORE MAGAZINE MAY ISSUE 2018)
– J-Hope features in Drake's "In My Feelings" MV.
– On March 2, 2018, J-Hope released his 1st mixtape "Hope World", with the title track "Daydream".
– J-Hope is ranked 88th on TC Candler "The 100 Most Handsome Faces of 2018".
– He made his official solo debut on July 15, 2022 with the album "Jack In The Box" and title track "Arson".
– On April 18, 2023 J-Hope started his military service. His estimated discharge date is October 2024.
– J-Hope's ideal type is a girl who loves him, is good at cooking, and thinks a lot.
Note 1: He updated his MBTI result on May 6, 2022. (Source: BTS MBTI 2022 ver.)
Note 2: Please don't copy-paste the content of this page to other sites/places on the web. If you use info from our profile, please kindly put a link to this post. Thanks a lot! 🙂 – Kprofiles.com
Related: BTS Profile
Quiz: Who's your BTS boyfriend?
J-Hope Discography
How much do you like J-Hope?
(Special thanks to Ammsdnx, Lennri, Sowna, Namjoonsmiles, Vagia Michail, Jurajil, Hena De la Cruz, kbatienza, Salt, Tara, mateo 🇺🇾 julie park)
Korean Solo Debut:
Do you like J-Hope? Do you know more facts about him? Feel free to comment below. Make sure to read the comments below as they usually provide fun and useful facts, since we can't possibly add all the additions in the actual post – Many thanks to all those who bring new info about J-Hope in comments! <3