Minho x Jisung (MINSUNG) Stray Kids

Ship Name: MinSung
Group: Stray Kids
Members: Lee Know (Minho) and Han (Jisung)
First noticed as a ship: Stray Kids (Ep.3)
Minsung is one of the most popular shipped pair in the group Stray Kids. It was first noticed that they were shipped as a pair on Stray Kids Survival show,  on Episode 3. On this episode, JYP wanted to see how well Minho would be as a rapper, however, Minho had never rapped before and was nervous.  Before it was his turn to rap, Jisung held onto his hand to comfort him.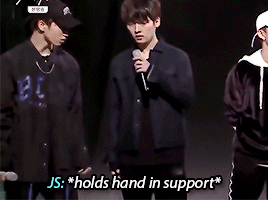 Once viewers from the show noticed this, they went crazy. Minho was on the verge of being eliminated and fans were worried because their favourite ship would already be coming to an end so fast, if he was eliminated. After Jisung let go of his hand the fans say that Minho was looking at Jisung "lovingly" and the ship started to become more popular.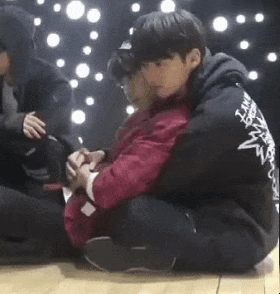 Minho then got eliminated on the 5th episode, which resulted in viewers on Twitter to
start a project of #BringMinhoBack and various tweets involving the Minsung pair. It was noticed
that Jisung was the first member to go up to Minho and comfort him for being eliminated.
On the same episode, The group was shown a video of Minho saying messages
for some of the members. Minho said a message about Jisung and holding his hand,
Jisung started crying. 

Watch Minho's Video Message:
Felix was eliminated on Episode 7 which made the fans change the project hashtag to
#BringFelixandMinhoBack.
Felix and Minho were added back into the survival show on Episode 9 for another chance to debut.
It was noticed that Jisung, again, was the first member to go up to Felix and Minho once JYP
announced to the remaining members that Felix and Minho were coming back and for the fans to
decide if they would prefer Stray Kids OT9 or OT7. It showed to the fans that Jisung was a genuine, loving and kind member of the group.
DEBUT
Since debut, Minho and Jisung, (now known as Lee Know and Han,) have been very clingy
with each other and fans notice how sometimes they try to 'kiss' each other on live streams
but one of them flinches and moves away.
Kiss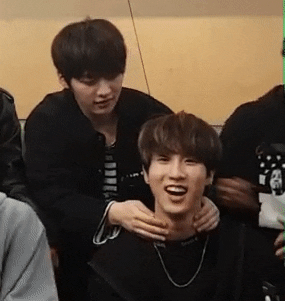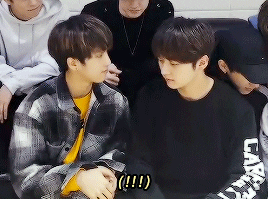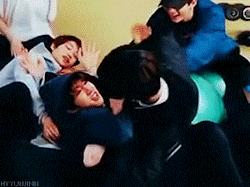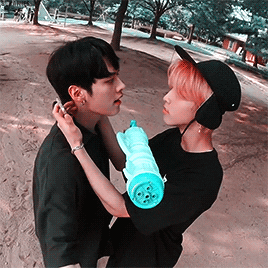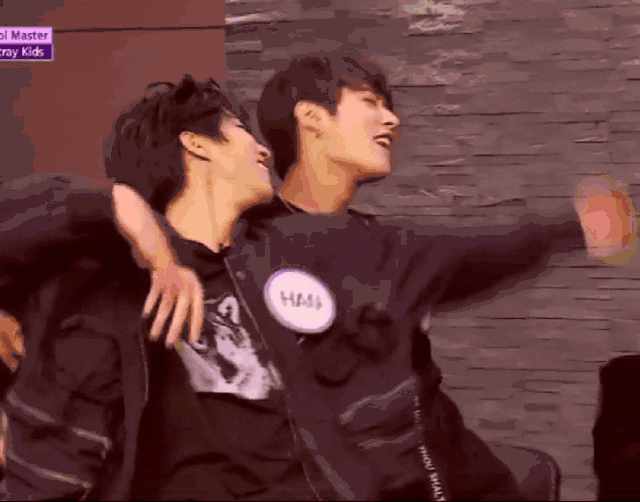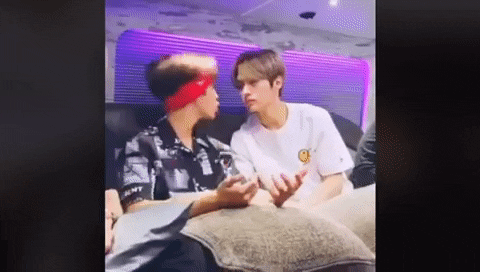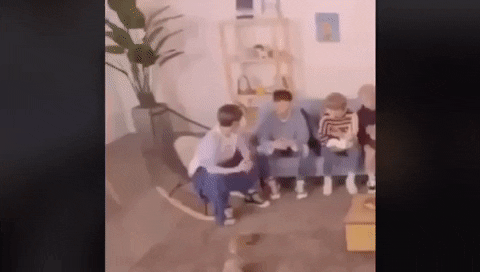 (there is some more but you can try and  find them yourself after you have read this ;))
Minho and Jisung are seen together the majority of the time.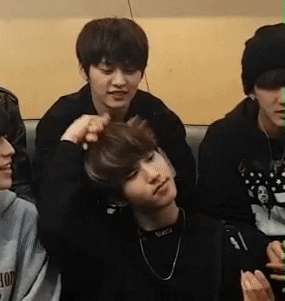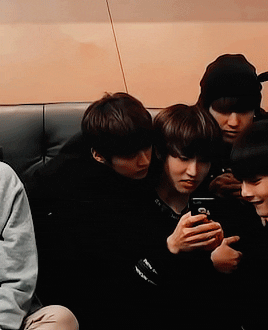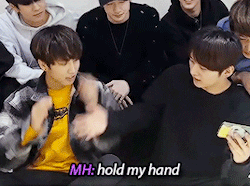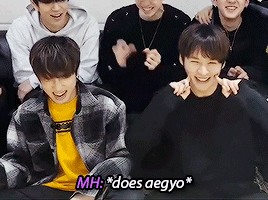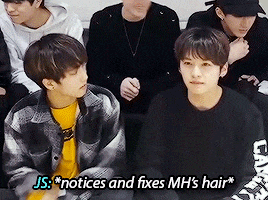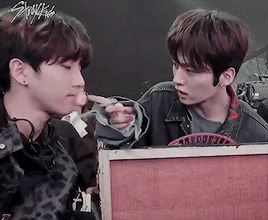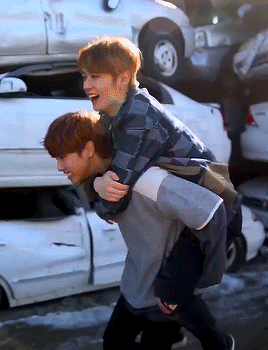 The pair has also got a fansite just for them

The two had also their own episode on Stray Kids TV Show "Two Kids Room"
and to date, this is the most viewed episode out of 4 seasons.
There is currently over 500k+ views.

Watch Here:
A little jealousy….

O-okay Minho honey, Bang Chan just wanted a cuddle you didn't need to square up on him……
Stray Kids played a game on SPOT KIDS and Felix lost which meant they all had to give the
penalty to Felix. Instead of hitting Felix's arm, Han kissed his arm instead and
fans say that Lee Know looked upset and betrayed.

Minho was giving attention to member I.N by putting his hands on his face.
Jisung was spotted in the background with a sad face, which is not usually seen with his
always  positive attitude, so STAY was very heartbroken when they saw this. Jisung
looked away.
Some other "jealous moments" or "trying to get jealous moments" fans have found
One day, Jisung was told to do a dance on a show.. So he began alone..
and then suddenly it turned into "HAN AND LEE KNOW'S SEXY DANCE"
*facepalm*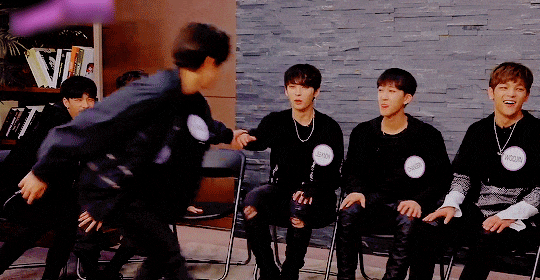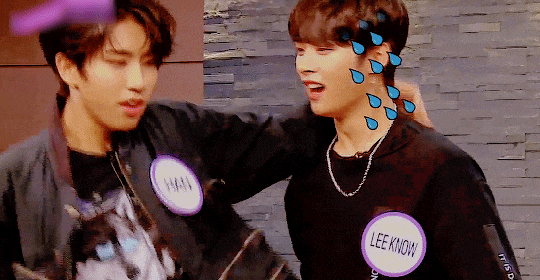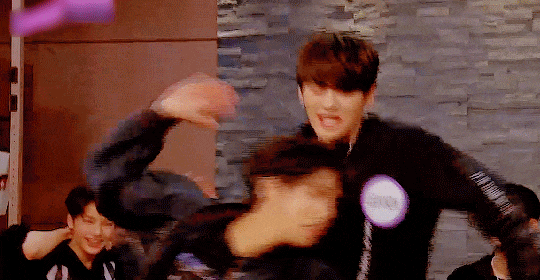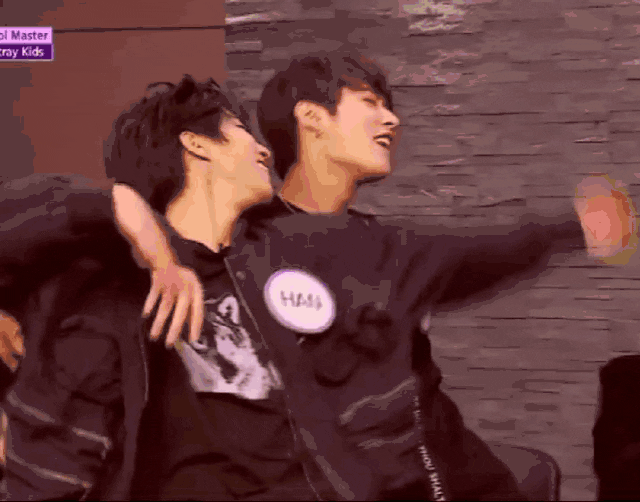 Watch here:
https://www.youtube.com/watch?v=05Eln2Qf_gY
Everyone was excited when Stray Kids 'Question' M/V was released,
fans call this music video, "The Minsung on a Date" video.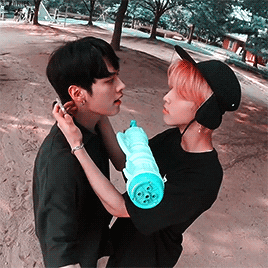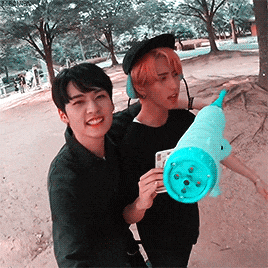 Watch Here:
How much do you like MinSung Ship? ( Minho x Jisung of Stray Kids)