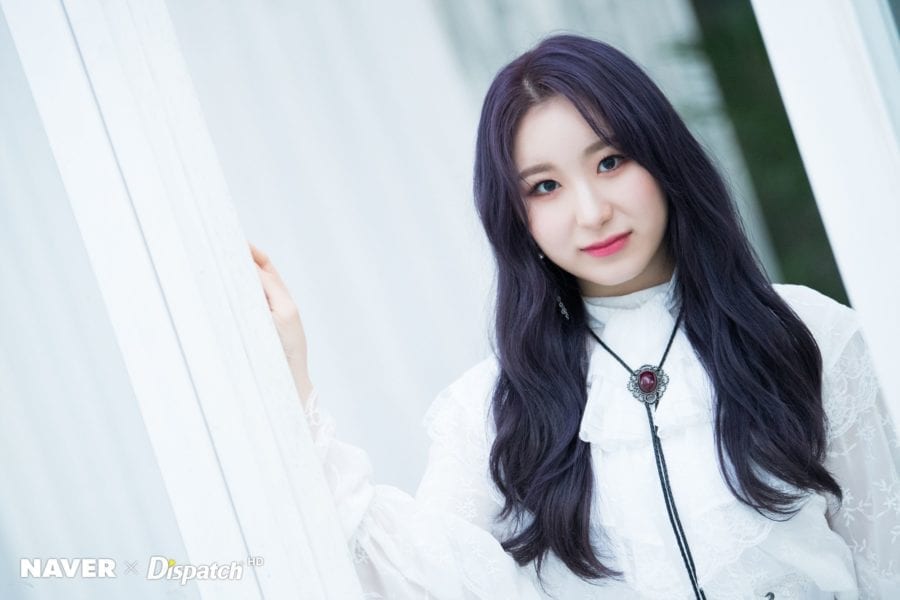 Stage Name: Chaeyeon (채연)
Birth Name: Lee Chaeyeon (이채연)
Position: Dancer, Vocalist
Birthday: January 11th, 2000
Zodiac Sign: Capricorn
Height: 165 cm (5'5″)
Weight: 47 kg (104 lbs)
Blood Type: A
Lee Chaeyeon Facts:
-Her official color is blue mint.
-She is a former JYP trainee and was a contestant on Sixteen (the show that made Twice).
-She's close with Twice and Stray Kids members as well as Jeon Somi and Fromis_9's Park Jiwon.
-She was born in Yongin, South Korea.
-Chaeyeon has two younger sisters named Chaeryeong (also a Sixteen contestant, now a member of ITZY) and Chaemin, as well as a dog named Chaeri.
-Chaeyeon and Chaeryoung auditioned for Fantagio but didn't pass and also appeared on Kpop Star 3 together.
-She trained for four years and one month.
-She is really close to Sakura.
-Chaeyeon was IZONE's other candidate for leader (besides Eunbi). The members pranked Eunbi by saying Chaeyeon should be leader but all 11 voted for Eunbi instead, only Eunbi voted for Chaeyeon.
-Her nickname is feather.
-She is like the father of IZONE.
-She speaks the best Japanese of the Korean members.
-Chaeyeon is good at making choreographies.
-Her favorite ice cream flavor is yoghurt.
-She used to have braces.
-She likes to eat spicy food.
-Her hobbies are cooking and playing badminton.
-Chaeyeon knows how to play the piano. (IZ*ONE Chu Season 2 Ep. 2)
-She was part of KYW Dance School.
profile made by skycloudsocean
(Special thanks to ROBIEN, smilylaugh)
Note: Please do not copy-paste our content to other places on the web. If you'd like to use our information, please provide a link back to this post.
How much do you like Chaeyeon?
Do you like Chaeyeon? Do you know more facts about her? Feel free to comment below 🙂