"Im Nayeon" (Nayeon) Album Info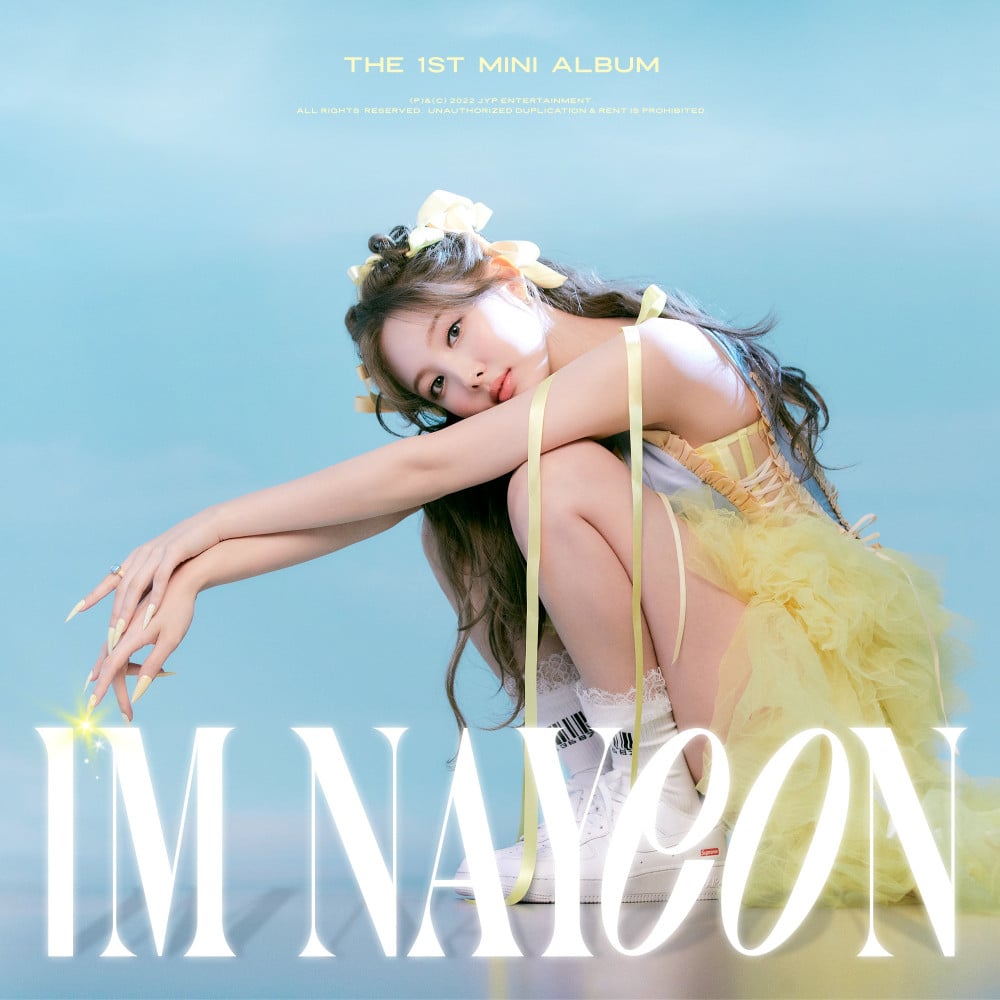 Im Nayeon is the solo debut mini-album by Nayeon of Twice. It was released on June 24, 2022 with "Pop" serving as the title track and comes in 4 versions: I'm, Na, Yeon, and Pop.
Artist: Nayeon
Release Date: June 24, 2022
Type: mini-album
Genre: Kpop, dance pop
Label: JYP Entertainment
Writers: Nayeon, Lee Seuran, Shift K3Y, Wonstein, Sim Eunji, e.one, and Park Woosang
Producers: Kenzie, Hayder Chapmin, Greg Bonnick, Ellen Berg, Shift K3Y, LDN Noise, earattack, Ronnie Icon, Willeminj May, eniac, Wonstein, Jade Thirlwall, Rick Parkhouse, George Tizzard, Red Triangle, Destiny Rogers, Carmen Reece, Jonathan Yip, Ray Romulus, Jeremy Reeves, Ray Charles McCullough II, The Stereotypes, e.one, and Park Woosang
Tracklist:
"Pop!" (title) – 2:50
"No Problem" (ft. Felix of Stray Kids) – 3:20
"Love Countdown" (ft. Wonstein) – 3:20
"Candyfloss" – 3:05
"All or Nothing" – 3:05
"Happy Birthday to You" – 3:06
"Only the Sunset is Pretty (노을만 예쁘다)" – 3:15
Links:
Pop! MV
Pop Choreography Video
Opening Trailer
Highlight Medley
MV Teaser 1
MV Teaser 2
Profile made by sanasideup 
What is your favorite song from Im Nayeon?
Related: Nayeon Profile
Nayeon Discography
Do you like "Im Nayeon" by Nayeon? Which is your favorite tack? Feel free to comment down below! 🙂