Nayeon Discography 


Nayeon first debuted as the lead vocalist, lead dancer, center, and face of Twice on October 20, 2015. She made her soloist debut on June 24, 2022.
Daring Woman (Two Yoo Project Sugar Man OST)
Release Date: December 29, 2015


OST
1. Daring Woman (with Jihyo, Chaeyoung, and Tzuyu)
All Out (as K/DA's Ahri)
Release Date: November 6, 2020


Feature
1. I'll Show You (also featuring Sana, Jihyo, and Chaeyoung)
Im Nayeon
Release Date: June 24, 2022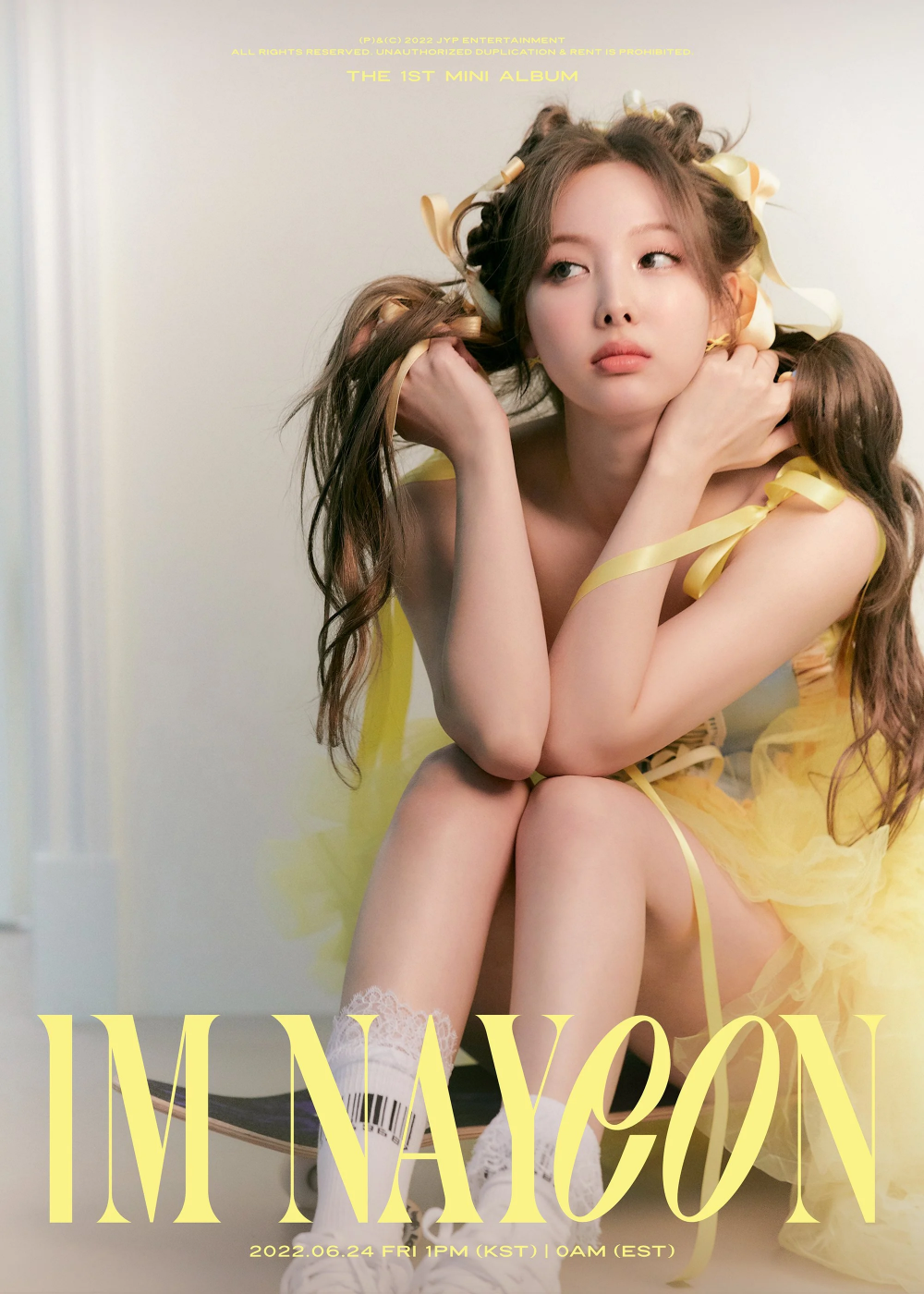 Debut mini-album 
1. Pop!
2. No Problem (ft. Felix of Stray Kids)
3. Love Countdown (ft. Wonstein)
4. Candyfloss
5. All or Nothing
6. Happy Birthday to You
7. Sunset (노을만 예쁘다)
Profile made by sanasideup 
What is your favorite Nayeon release?
Related: Nayeon Profile
What's your favorite Nayeon release? Feel free to comment down below!