Heejun (Former KNK) Profile, Facts, and Ideal Type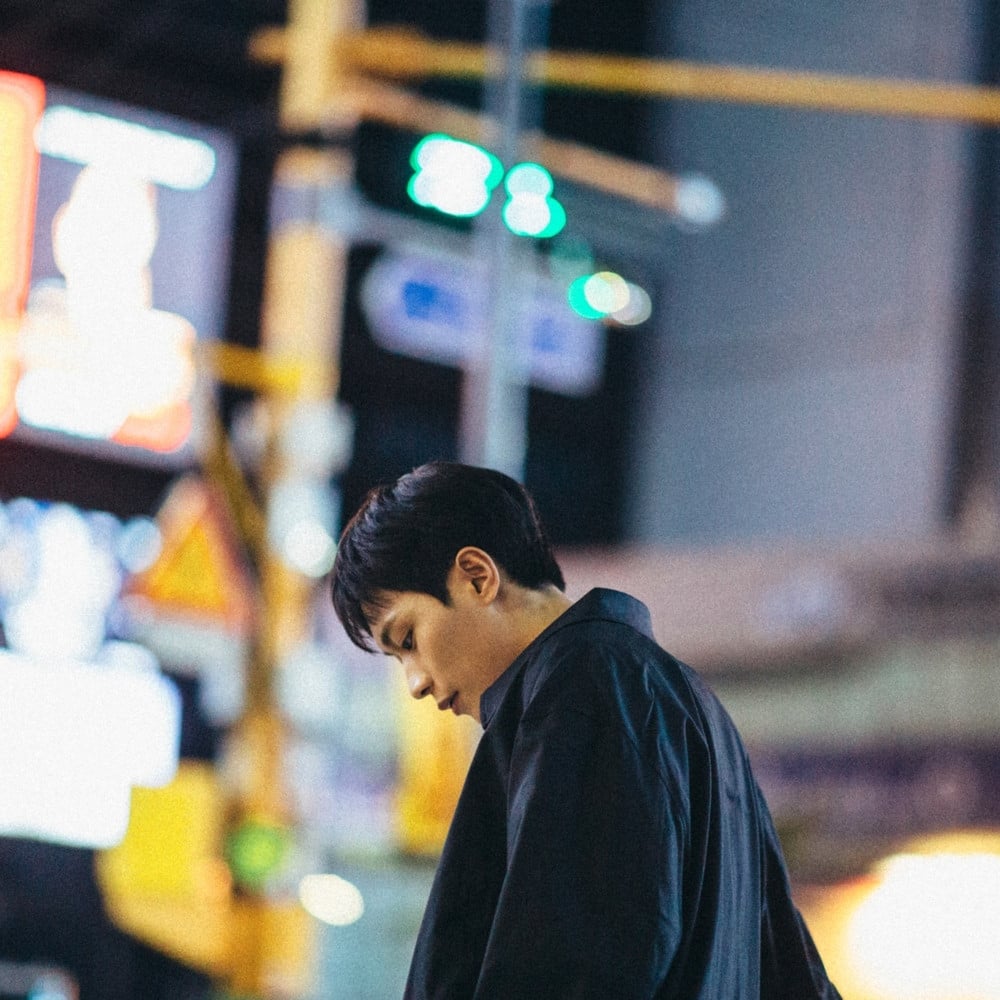 Heejun (희준) is a solo singer and former member of the South Korean boy group KNK.
Stage Name: Heejun (희준)
Real Name: Oh Heejun (오희준)
Birthday: May 8th, 1996
Zodiac Sign: Taurus
Nationality: Korean
Height: 180 cm (5'11")
Weight: 61 kg (134 lbs)
Blood Type: B
Instagram: @heejuneee_
Heejun Facts:
– His siblings consist of 2 older sisters.
– His personality is very quick-witted.
– Kkamssi is his nickname.
-His position in the group is as Lead Rapper, Vocalist, and Maknae.
-He is the shortest member of KNK.
-He is under 220 Entertainment.
– He used to be a trainee at FNC Entertainment.
– Alongside Inseong, he appeared on the reality show Cheongdam-dong 111 in 2013.
– Heejun used to be the vocalist and guitarist of Kokoma Band (꼬꼬마 밴드).
– Braised chicken is his favorite food.
-He can beat-box.
-Among the members, he wakes up the earliest.
-He speaks basic mandarin.
-He rarely looks into the camera in group photos.
-He is good at voice imitation.
-He wanted to become a soccer player, but he got injured.
-He is so competitive that he gained the nickname 'Foul Play'.
– HE doesn't like Chinese noodles and Korean rice soup with oysters.
– Coke and milk are his favorite foods.
– Hip Hop, Rock, and Folk are his favorite genres of music.
– Amanda Seyfried is his favorite celebrity.
-He participated in the writing and composing of the KNK songs "Tonight", "Lonely Night", "Feel So Good", "Day by Day", and "Goodbye".
– "Twilight" and "The Intern" are his favorite movies.
– Playing the guitar is his hobby.
– Soccer, bowling, and ping-pong are his favorite sports.
– His habit is scratching between the eyebrows.
– 25.5 cm is his shoe size.
– He has been friends with Dongwon for nearly 10 years (as of 2020).
– "Peter Pan" and "Frozen" are his favorite Disney movies.
– In his free time he likes to go shopping.
– He ranked 24th in YG Entertainment's survival show "MIXNINE", before leaving for KNK's Japan schedules.
– Alongside Seoham, Inseong, Jihun, and Youjin, he made a cameo in drama "20th Century Boy and Girl" as a member of the band 'Boys Be Ambitious'.
– He released his first solo track "Night" on October 16th, 2021.
– On January 13th 2022, he parted ways with KNK & 220 Entertainment following his contract's expiration.
– Heejun's Ideal Type: "Someone like Apink's Yoon Bomi or Amanda Seyfried"
Note: Please don't copy-paste the content of this page to other sites/places on the web. Please do respect the time and effort the author put in compiling this profile. If you need/want to use info from our profile, please kindly put a link to this post. Thank you.
Profile Made By ♥LostInTheDream♥
How Much Do You Like Heejun?
Latest Korean Release:
Do you like Heejun? Do you know more facts about him? Feel free to comment down below.