Eighteen Girls (Girls Planet 999) Members Profile


Eighteen Girls was a group formed by Girls Planet 999 in the Demo Stage. This group consisted of Bahiyyih, Haeun, Yeeun and Hyewon. Bahiyyih is the only member in the final line up of Kep1er. They performed Mr. Chu by Apink.
Eighteen Girls Members Profile:
Bahiyyih (Kep1er)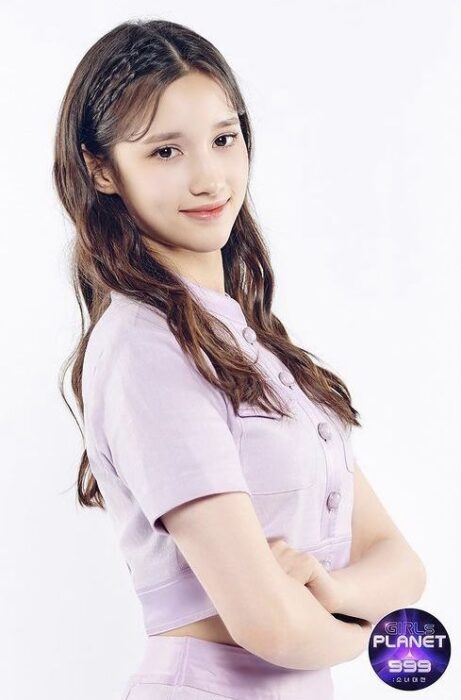 Stage Name: Bahiyyih (바히에)
Birth Name: Bahiyyih Jaleh Huening (바히에 자레 휴닝)
Korean Name: Huening Bahiyyih (휴닝바히에)
Birthday: July 27, 2004
Zodiac Sign: Leo
Height: 166 cm (5'5″)
Weight: –
Blood Type: –
MBTI: ESFJ
Bahiyyih Facts:
– Her hobbies are bullet journaling and shopping.
– Her special skill is dancing.
– Her mother is Korean and her father, Nabil David Huening is German, but was born in Brazil.
– She has an older brother, Huening Kai, a member of TXT.
– Bahiyyih also has an older sister, Lea, a former member of VIVA.
– Signal Song ranking (Ep. 0): K-26
– 1st Cell: Angel World (with Hsu Nientzu and Sakamoto Shihona)
– Connect Mission (Ep. 4): Butterfly (Vocal 2)
– Episode 5 Cell Ranking: 7th Place
– Episode 5 Individual Ranking: K-06
– Combination Mission (Ep. 6): Cherry Swirl (Dance)
– Episode 8 Individual Ranking: K-08
– Creation Mission: POP! CORN (Vocal 2)
– O.O.O Mission: Team 2 [Individual Benefit Received]
– Episode 11 Individual Ranking: P-13
– Completion Mission: Team 1 (Vocal 6)
– Episode 12 Individual Ranking: P-02
Show more Huening Bahiyyih Fun Facts…
Haeun (Eliminated Episode 5)


Stage Name: Cho Haeun (조하은/趙廈珢/チョ・ハウン)
Birth Name: Cho Ha-eun (조하은)
Chinese name: Zhào Shàyín (趙廈珢)
Birthday: August 25, 2004
Zodiac Sign: Virgo
Chinese Zodiac Sign: Monkey
Height: 163 cm (5 ft 4 in)
Nationality: Korean
MBTI Type: ISFP
Haeun Facts:
– On July 7, 2021, she was confirmed as a upcoming K-Group contestant in Mnet's newest reality show Girls Planet 999, along with the other participating trainees, through the prologue trailer.
– Her official profile was released on July 17, 2021.
– Her MBTI personality type is ISFP.
– Her hobbies include the piano and sleeping.
– Her specialties include her vocals and pretty laugh.
– Her motto on Girls Planet 999 is "I am CHO HA EUN with a voice so so sweet that it attracts honey bees".
Yeeun (Eliminated Episode 5)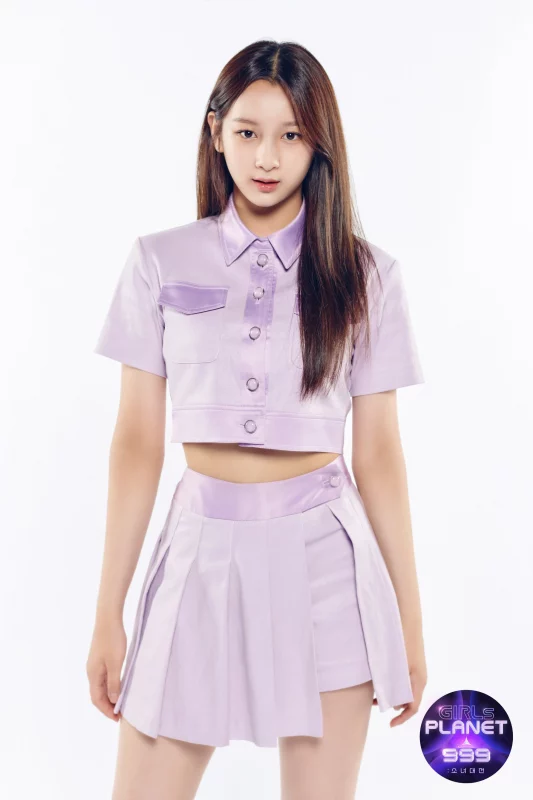 Stage Name: Yeeun (예은)
Birth Name: Kim Ye Eun (김예은)
Birthday: October 19, 2004
Zodiac Sign: Libra
Chinese Zodiac Sign: Monkey
Nationality: Korean
Height: 163 cm (5'4″ ft)
Yeeun Facts:
– She can run really fast
– Fans say that she looks a lot like Fromis_9's Seoyeon
– Her favorite concept is cute
– Hobbies: Playing phone games, listening to music and watching movies
– Her MBTI is ISFP
– She describes herself as goofy and loveable
– She is a huge fan of TWICE and Girls' Generation
– Some fans think that if she dyed her hair blonde, she would look like Kaori Miyazono
– Her English name is Judy
Show more Yeeun Fun Facts…
Hyewon (Eliminated Episode 8)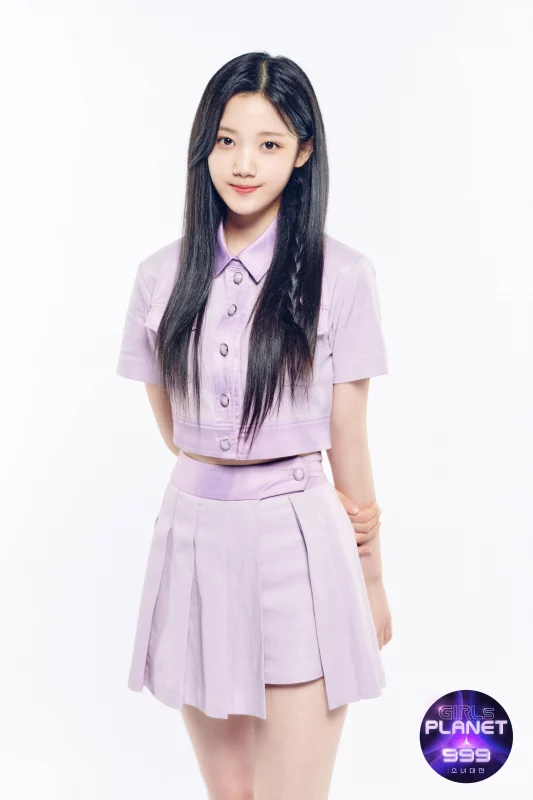 Stage Name: Hyewon (혜원)
Birth Name: Lee Hye Won (이혜원)
Birthday: October 28, 2004
Zodiac Sign: Scorpio
Chinese Zodiac Sign: Monkey
Nationality: Korean
Height: 163 cm (5'4″ ft)
MBTI Type: ENFP
Hyewon Facts:
– She loves to walk in her free time
– Her favorite soloist of all time is Yerin Baek
– When she's bored, she gives random objects names
– Her blood type is B
– Fans think she looks like a mini version of the actress Moon Gayoung
– She previously trained at Star Music Academy
– She thinks she looks like a blowfish because of her round face
– Fans think that she looks like The Boyz' New
– Her hometown is Gongju-si, South Korea
– Her favorite food is Ramyeon
– Charming Point: Soft and puffy cheeks
– She has wanted to be a singer ever since she was really young
– She has been a fan of Girls' Generation and APINK ever since she was a kid

Note : Please don't copy-paste the content of this page to other sites/places on the web. Please do respect the time and effort the author put in compiling this profile. If you need/want to use info from our profile, please kindly put a link to this post. Thanks a lot! 
 – Kprofiles.com
Who is your favorite Eighteen Girls member?
Live Performance:
href="https://youtu.be/1Yfne5jRR1E">https://youtu.be/1Yfne5jRR1E
Who is your bias? Do you know more facts about them? Feel free to comment below. 🙂