Chie (Dream Maker) Profile and Facts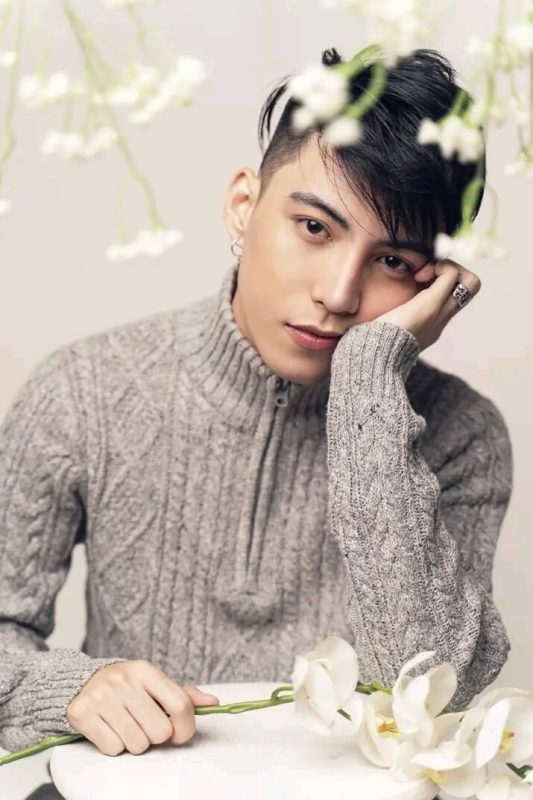 Chie is a Filipino-Chinese trainee who participated in ABS-CBN's survival show Dream Maker as a contestant.
Fandom Name: CHIEsers 💛🦋🌹(체이서 💛🦋🌹)
Fandom Color: Dandelion Yellow and Glitter Gold
Fandom Name Explanation: His official fandom name is CHIEsers from the word "Chasers" with the motto "Always Chase Your Dreams" which means his fans will always support him to achieve his dream of becoming an idol group member or a solo artist.
Chie's representative emoji is 🦋 while CHIEsers' representative emojis are 💛🌹. A butterfly (🦋) needs a shelter plenty of sunlight (symbolized by a dandelion yellow and glittering gold — hence the 💛 emoji) and flies in the meadow full of roses (🌹) with nectar. Altogether, these emojis mean that Chie is their butterfly who spreads his wings every time he performs and CHIEsers is his shelter in the meadow who protects and care for him throughout his journey while he does his best to make the roses bloom. Thus, Chie and CHIEsers will strive together to achieve their collective dreams.
Stage Name: Chie (치)
Birth Name: Chierald Tan (치랄드 탄)
Birthday: December 30, 1999
Zodiac Sign: Capricorn
Height: 168 cm (5'6″)
Nationality: Filipino
Instagram: chierald 
TikTok: chieraldtan30
YouTube: Chierald Tan
Spotify: Chierald Tan
Chie Facts:
— Chie is from Davao City, Philippines.
— He attended the University of Mindanao.
— Chie is half-Filipino and half-Chinese.
— His MBTI is INFP. Likewise, he describes himself as independent, motivated, and introvert but is still considered as the joker within his circle of friends.
— Chie likes EXO, BTS' Jungkook, BLACKPINK, SB19, and ALAMAT.
— His nickname is Kiap-kiap.
— In Dream Maker, he ranked #32 in the Evaluation Performance, #11 in Mission 2, and #4 in Mission 1 Mentor's scores.
— With his vocal quality, he can sing Ariana Grande songs perfectly.
— Chie is close to Dream Chasers Lyle, KL, Russu and Julius. Moreover, he likes to eat Samgyeopsal with other Dream Chasers too.
— In an interview, Chie mentioned he wants to debut with Matt and Prince.
— Chie has 1.9M followers on Tiktok and 154k followers on Instagram as of this writing.
Note: Please don't copy-paste the content of this page to other sites/places on the web. If you use info from our profile, please kindly put a link to this post. Thanks a lot! 🙂 – Kprofiles.com
Which of the following Chie's performances in Dream Maker do you like the most?
Chie's Journey in Dream Maker:
Pagbigyan Muli – Mentor's Evaluation
Tearin' Up My Heart – Mission 1: Group Battle
Left And Right – Mission 2: Position Mission
Profile made by: ninjadomsninja
Do you like Chie? Do you know more facts about him? Feel free to comment below. 🙂