AIs in Kpop Industry


Avatars, AI characters, 3Ds and virtual singers are getting attention in South Korea these days. The virtual pop starts with Adam in South Korea in 1996.
Adam


– The first virtual singer in Korea was Adam, a cyber singer created by IT company Adam Soft.
– Adam released two full length albums that sold about 200,000 units, however the tech back then was not as advanced as today and there were many limitations in what Adam could do.
aespa


– SM Entertainment's girl group aespa created themselves a virtual world named KWANGYA and virtual characters, ae-aespa.
– æ-æspa are the avatars of girl group aespa.
– They are living on the planet KWANGYA and they have hidden members ae-aespa.
– They have an AI system that helps the avatars of aespa appear in the real world, named Naevis.
APOKI


– APOKI is a virtual artist, singer, dancer, and YouTuber under VV Entertainment.
– Due to her cute and lovely appearance, Apoki also captured the interests of K-pop fans, establishing growing fandom.
Eternity


– Eternity is an AI project girl group under AiA and Pulse9.
– Eternity is the first all virtual deep-learning "real AI" girl group.
– The concept of the group focuses on communication with humans. The red flower, an energy source of the planet AIA, which has parallel time to the Earth, begins with a rather unique setting when one day its happy life was broken after it withers.
Han YuA


– Han YuA is a virtual AI influencer, YouTuber, model and Kpop idol under YG KPlus, YG's modeling agency.
– Han YuA was first created in 2021 by Smilegate as a character of a VR game. Giantstep, the company that created aespa's AIs, turned Han YuA into an AI as well.
Hip-Kongz


– Brave Entertainment, announced that it launched a virtual singer named Hip-Kongz.
– Hip-Kongz also has a fictional backstory: the non-fungible token (NFT) character named Meta Kongz debuts as a singer thanks to producer Brave Brothers.
– The virtual singer's debut song "Bam," which means "night" in Korean, sings about feeling small and lonely in the middle of the night.
K/DA


– K/DA is a virtual K-Pop girl group under Riot Games and are also in the game created by Riot Games known as League of Legends.
– Ahri is Miyeon and Akali is Soyeon of (G)I-DLE.
LU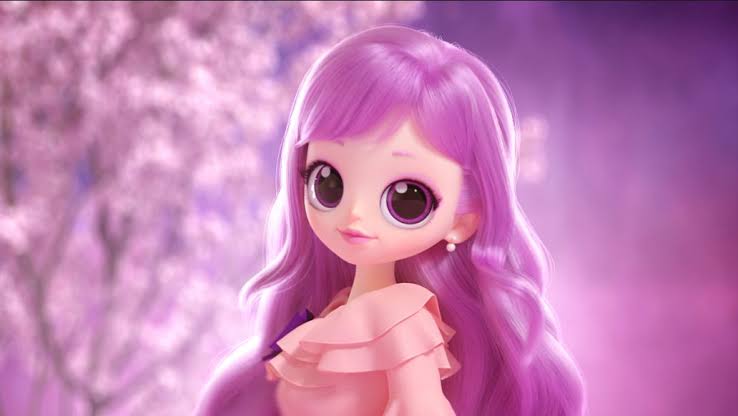 – LULUPOP is a 3D digital girl artist (fashion doll) under SAMG Entertainment, a South Korean animation studio.
– LU debuted on May 24, 2021 with the digital single 'Find You' in collaboration with PURPLE KISS.
REAH


– Reah Keem is a virtual model introduced by Korean conglomerate LG Electronics in January 2021.
– Her name means "child from the future".
– She is a 23-year-old Seoulite who aspires to be a singer-songwriter and DJ.
– She even has her own SoundCloud account!
– Currently, Rhea is building her career as a model for LG Electronics by releasing photos and doing interviews for fashion magazines.
– Her plans about being an idol is currently unknown.
ROZY


– ROZY is a popular virtual influencer.
– Due to her idol-like visual and dancing skills, Rozy also received much love from Koreans.
RUI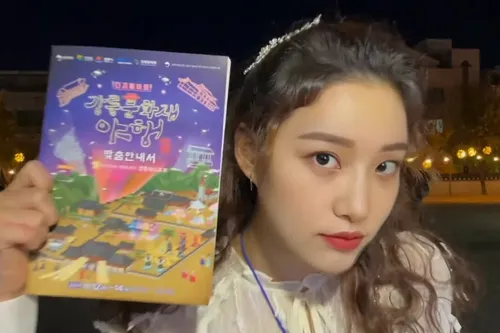 – Rui is a virtual YouTuber with a channel named RuiCovery where she uploads dance covers and vlogs from time to time as well.
– Rui is made with deep-learning AI technology.
– Face data of real people is used to synthesize expressions and movement to create a very natural and realistic effect.
– She's posting vocal and dance covers on YouTube.
SUPERKIND


– SUPERKIND is a boy group under Deep Studio Entertainment.
– One of their members Saejin is an AI.
– According to their official website, they will have 5 AI members.

TRUE DAMAGE


– TRUE DAMAGE is a virtual League of Legends co-ed group under Riot Games.
– They are also the characters in the game created by Riot Games known as League of Legends.
– Akali is Soyeon of (G)I-DLE.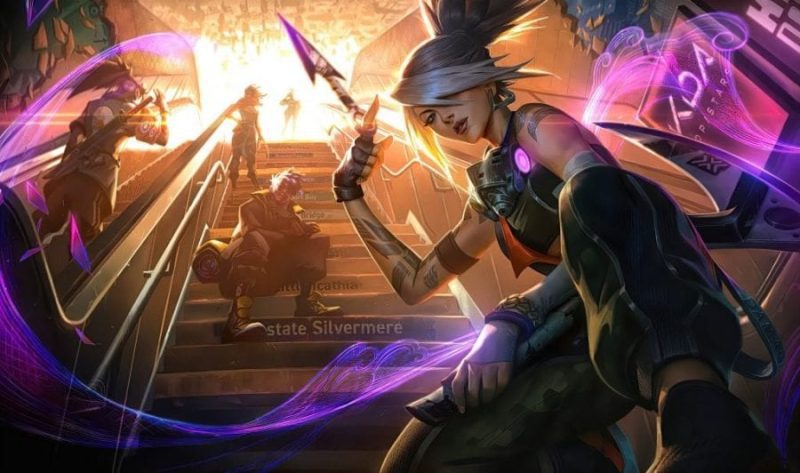 YUNA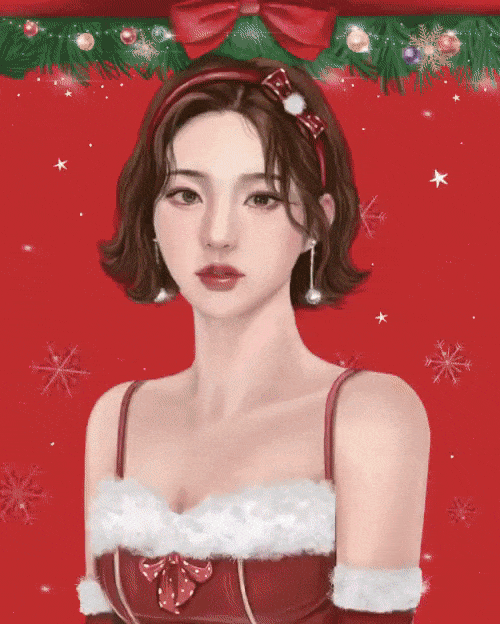 – Entertainment company Humap Contents debuted its first virtual singer Yuna last year.
– Yuna, who debuted with the track, "Kiss Me," released a new song titled, "Lonely" in January and is planned to hold a metaverse concert in March.
SIRA

– Sira (시라) is a virtual Kpop dancer created by EVR Studio.
– She was planned to debut as a member of virtual Kpop group, ORDO but their debut plans are currently unknown.
– She released a dance cover one year ago.
Sagong_ee_ho

– Sagong_ee_ho (사공이호) is a virtual co-ed Kpop group. They made their debut with their 1st single 'Wake Up'
MAVE: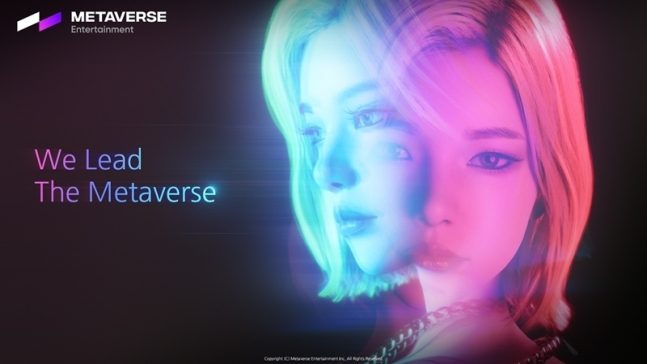 – Metaverse Entertainment established by Netmarble F&C is reportedly planning a four-member virtual girl group project '메이브(MAVE:)'
– The virtual girl group project will be carried out in collaboration with Kakao Entertainment.
– They revealed their plans about creating an AI girl group but it's still unknown about a year.
BLACKPINK

– They are not actually virtual idols but recently, they collaborated with PUBG Mobile and released a song called "Ready For Love" with a music video with using avatars of themselves.
– In their single for PUBG Mobile, they use AI concept pictures & virtual music video.
– They also made a virtual concert in collaboration with PUBG, named "The Virtual" with using their avatars.
V / Project V

– V (브이) is an upcoming five-member AI girl group under GBK Entertainment.
– On September 15, 2020 the CEO of GBK Entertainment, Kim Gyee Bong, uploaded a highlight medley for the debut album for VR AI girl group V. The highlight included five songs. The first four songs ("CAT!", "Fix U", title track "First Love", and "My Mom Will Scold Me") were sung by Boran, a soloist formerly under GBK Entertainment. The final song ("My Red Face") was the intended debut song of GBK Entertainment's pre-debut disbanded girl group Maskot.
– On December 21, 2021 a video was uploaded to the company's channel of the first member Duna.
– The group is not active since revealing Duna.
– Everything about them has been removed.
Note: Please don't copy-paste the content of this page to other sites/places on the web. Please do respect the time and effort the author put in compiling this profile. If you need/want to use info from our profile, please kindly put a link to this post. Thanks a lot! 🙂 – Kprofiles.com
made by irem
(Special thanks to i k a y)
Who is your favorite virtual Kpop idol? (Choose 6)
Do you like virtual idols? Do you know any more virtual Kpop artists? Feel free to comment down below. 🙂