2B2U Members Profile; 2B2U's Ideal Type

2B2U is a Special Collaboration that took place in the KBS Festival 2020 . The group consists of  SinB (Gfriend), YooA (Oh My Girl), Eunbi (IZ*ONE), & Ryujin (ITZY) as they preformed NCT U's "Boss".
YooA


Stage Name: YooA (유아)
Birth Name: Yoo Yeon Joo (유연주) but she legally changed it to Yoo Shi Ah (유시아)
Birthday: September 17, 1995
Zodiac Sign: Virgo
Birthplace: Seoul, Gyeonggi, South Korea
Blood Type: A
Height: 161 cm (5'3″)
Weight: 44 kg (97 lbs)
Instagram: @yoo__sha
YooA Facts:
– She has an older brother, called Junsun.
– YooA's brother Junsun is a famous choreographer that works at 1MILLION Dance Studio (which is also very well know).
– YooA is known for her small, doll-like face.
– The members tease YooA because she is so cute-looking.
– Her real name is Yoo Yeon Joo (유연주), but she legalized her name to Yoo Shiah (유시아).
– She debuted as a soloist on September 7, 2020 with the mini album "Bon Voyage".
– YooA's ideal type: Someone around the height of 175 cm; Someone who is honest. Among celebrities, she likes actor Jung WooSung.
Show more YooA fun facts…
Eunbi 

Stage Name: Kwon Eun Bi (권은비)
Hanja: 權恩妃 (Quan En Fei)
Birthday: September 27, 1995
Zodiac Sign: Libra
Height: 160 cm (5'3")
Weight: 46 kg (101 lbs)
Blood Type: A
Eunbi Facts:
– She was born in Siheung-Dong, Geumcheon-Gu, Seoul, South Korea.
– She has an older brother who was born in 1993.
– She debuted in the group Ye-A in 2014 and left in November 2014, her stage name was "Kazoo."
– Her official color is a shade of purple called Embroidered Starlight.
– She is  the "mother" of IZ*ONE. (181024 XSportNews Interview) as if 2020,Eunbi said on NOW radio that Sakura is the Father Figure of their group while Chaeyeon is the Mother Figure.
– Eunbi has a knack for discovering dessert restaurants.
– EunBi and Cherry Bullet's HaeYoon are close, they share friendship rings.
– Eunbi was featured in Dongwoo from Infinite's "Embedded in Mind" solo live performance in Infinite That Summer 3.
– Eunbi really admires IU.
– Company: Woollim Entertainment
Show more Eunbi fun facts…
SinB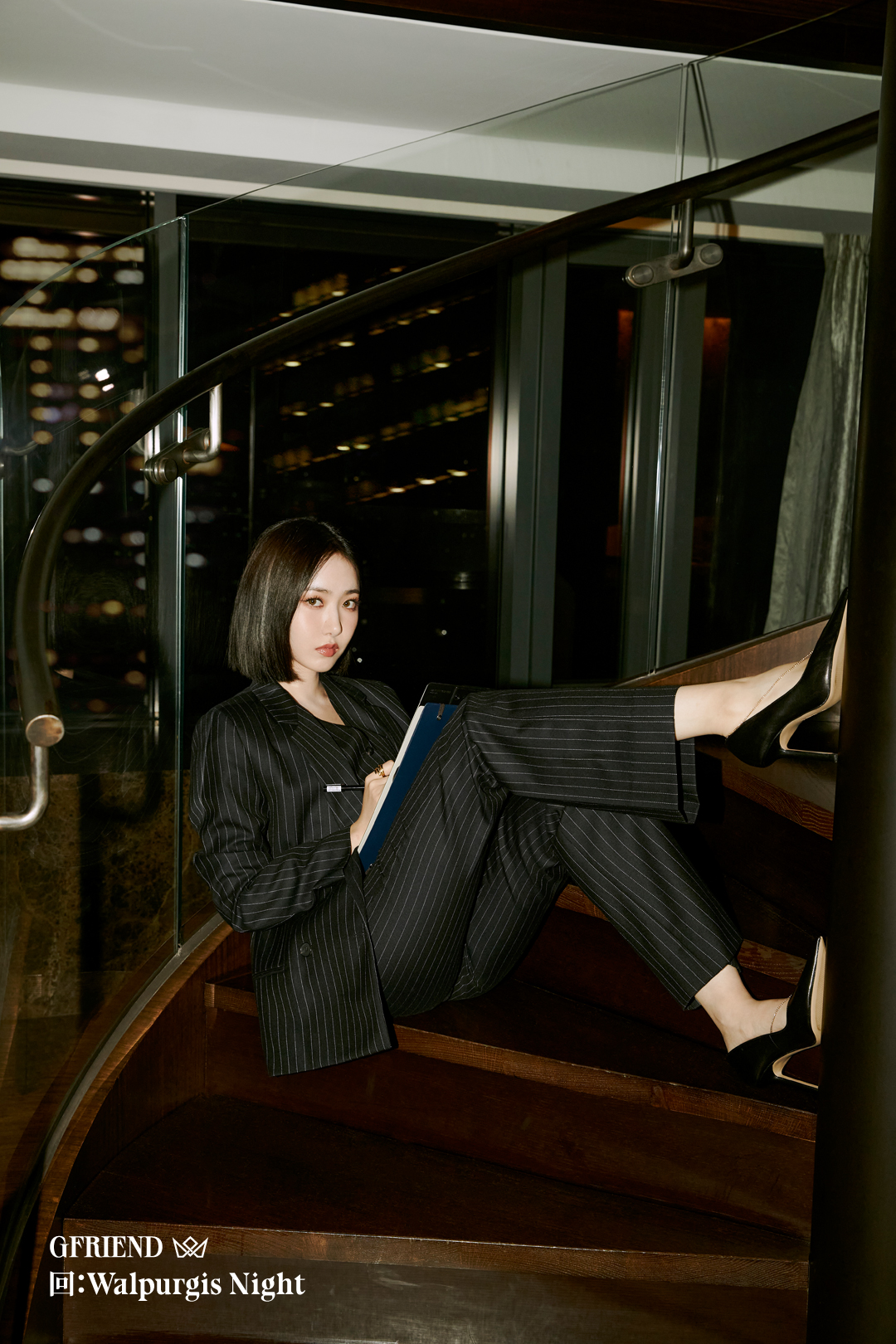 Stage Name: SinB (신비)
Birth Name: Hwang Eun Bi (황은비)
Birthday: June 3, 1998
Zodiac Sign: Gemini
Height: 167 cm (5'6″)
Weight: 47 kg (103 lbs)
Blood Type: AB
MBTI Type: ISFJ
Instagram: @bscenez
SinB Facts:
– She was born in Cheongju, South Korea.
– She has an older brother, named Hwang Jungwoo, born in 1996.
– She attended School of Performing Arts Seoul.
– SinB's baptismal name is Esther.
– She loves Bungee Jumping and paragliding.
– SinB and Astro's Moonbin are childhood friends. (They are neighbors).
– SinB is the 4th member to appear on "King of Masked Singer", as 'Korean Fan Dance Girl'.
– In January 2019, Snin.B became the new model of Evisu.
– SinB's all-time favorite K-pop group is BIGBANG.
– She is part of SM Station X girl group project: Seulgi x SinB x Chungha x Soyeon.
– SinB's ideal type: G-Dragon.
Show more SinB fun facts…
Ryujin


Stage Name: Ryujin (류진)
Birth Name: Shin Ryu Jin (신류진)
English Name: Joanne Shin
Birthday: April 17th, 2001
Zodiac Sign: Aries
Chinese Zodiac Sign: Snake
Height: 164 cm (5'4'')
Weight: 49 kg (108 lbs)
Blood Type: B
Nationality: Korean
Ryujin facts:
– Ryujin's hometown is Seoul, S. Korea.
– She starred in BTS' Love Yourself Highlight Reel (She was J-Hope and Jimin's pair).
– She was an actress in the movie "The King" (2017).
– She appeared on Stray Kids' Survival Show EP1 (2017).
– She was a contestant on YG's MIXNINE (Ranked #1).
– Yang Hyun Suk offered her to join YG, but she decided to stay at JYP.
– Ryujin is friends with Dreamcatcher's Jiu and Elris' Bella.
– Ryujin is kind of the "guy", girl crush of the group.
– Ryujin is good friends with LOONA's Heejin and Hyunjin.
– She attends Hanlim Multi Art School. She's in the department of Practical Dance.
– She was a trainee for 4 years.
– Ryujin's role model is Lee Hyori (Fin.K.L)
– In the dorm, Ryujin and Yeji are roommates.
Show more Ryujin fun facts…
Note: Please don't copy-paste the content of this page to other sites/places on the web. Please do respect the time and effort the author put in compiling this profile. If you need/want to use info from our profile, please kindly put a link to this post. Thanks a lot! 🙂 – Kprofiles.com
Note 2: Since this is a collaboration not an actual group, no Positions are allocated.
Author: IZONE48
Collab Stage:
Do you like 2B2U? Do you know more facts about them? Feel free to comment down below.🙂