Kwon Eunbi (IZONE) Profile and Facts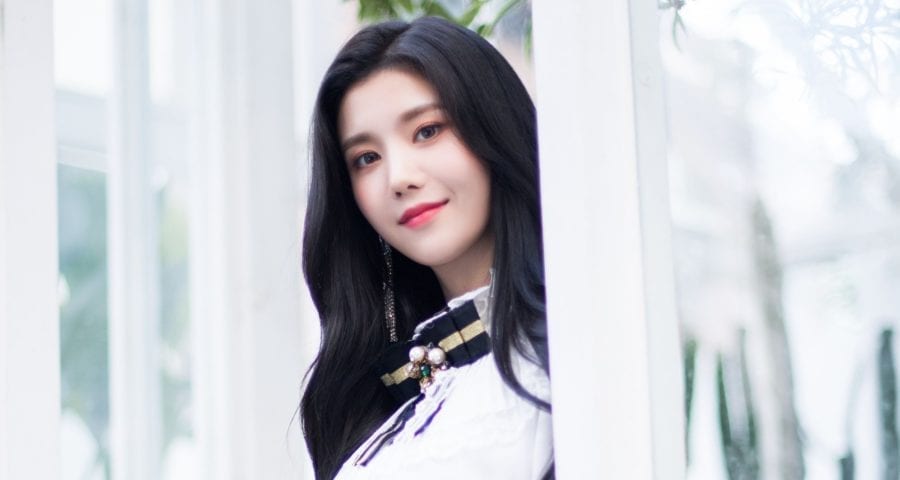 Stage Name: Eunbi (은비)
Birth Name: Kwon Eunbi (권은비)
Position: Leader, Dancer, Vocalist
Birthday: September 27th, 1995
Zodiac: Libra
Height: 160 cm (5'3")
Weight: 46 kg (101 lbs)
Blood Type: A
Kwon Eunbi Facts:
-Her official color is purple.
-She is a former member of Ye-A, where her stage name was Ka-Zoo.
-She was born in Siheung-Dong, Geumcheon-Gu, Seoul, South Korea.
-She has an older brother (2 years older).
-She attended Geum Dong Elementary School, Seoul.
-She attended Dongil Middle School, Seoul.
-She attended School of Performing Arts Seoul (Practical Dance Department).
-She attended Dong-ah Institute of Media and Arts college in Anseong (Broadcasting Department and Entertainment, K-POP) but she dropped out of the college.
-When her old teachers and classmates saw her on Produce 48, all of them sent her encouragement messages.
-She was part of a dance group called PLAY.
-She said in one of the Vlives that her parents objected her dream of being an idol.
-She was a back dancer for Lovelyz.
-Her favorite ice cream flavor is chocolate green tea.
-She is known to look like Red Velvet's Irene and Joy.
-She admires IU.
-Her specialties are dancing, impersonations, and pop art.
-She is IZONE's mother, and the other Woollim trainees also say she's like a mother to them.
-She worked part time at the franchise Paris Baguette.
-Her hobbies are running and shopping.
-She can play the guitar.
-Chaewon said Eunbi wears the most accessories and sometimes she wears rings on all 10 fingers.
-Eunbi says she knows how to make earrings and she wants to learn how to make rings.
-Eunbi's hobby is swimming.
-She's in charge of cuteness and charisma in IZONE.
-She likes Snow White, but only because she likes red.
-Eunbi has 9 piercings.
profile made by skycloudsocean
Note: Please do not copy-paste our profiles to other places on the web. If you would like to use our information, please provide a link back to this post. Thank you! –Kprofiles.com 🙂
(Special thanks to: YoonTaeKyung, joochanbabie)
back to IZONE profile
How much do you like Eunbi?
Do you like Eunbi? Do you know more facts about her? Feel free to comment below 🙂