YooA (OH MY GIRL) Profile and Facts: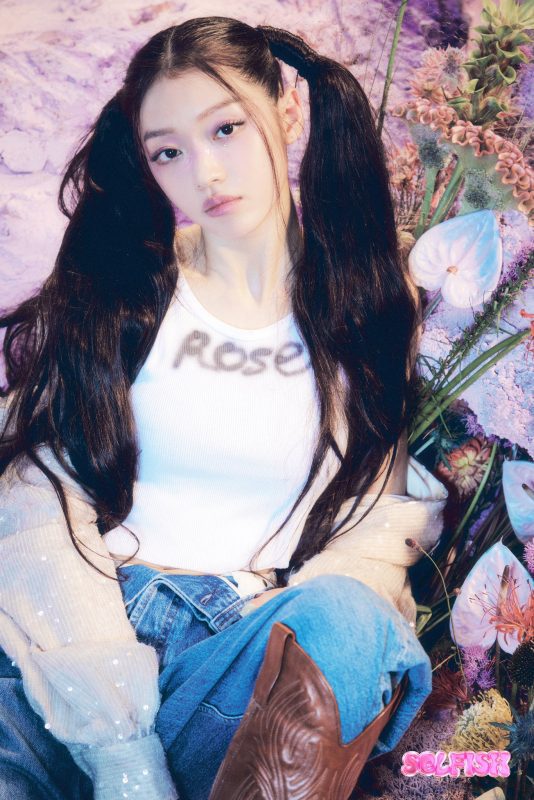 Stage Name: YooA (유아)
Birth Name: Yoo Yeonjoo (유연주) but she legally changed it to Yoo Shi-ah (유시아)
Birthday: September 17, 1995
Zodiac Sign: Virgo
Birthplace: Seoul, South Korea
Height: 161 cm (5'3″)
Weight: 44 kg (97 lbs)
Blood Type: A
Instagram: @yoo__sha
YooA Facts:
– YooA has an older brother, called Junsun.
– YooA's brother Junsun is a famous choreographer that works at 1mil dance studio (which is also very well know).
– YooA is known for her small, doll-like face.
– The members tease YooA because she is so cute-looking.
– Her favorite color is red
– Predebut she attended Hongyoungjoo dance academy.
– She is the first member to film a CF by herself (with B1A4's Baro).
– Her favorite Oh My Girl song is Closer
– She would be a baby kitten if she was an animal
– YooA wants to be called the "Best Female Idol"
– In 10 years, YooA wants to be mother
– She wants her children to be considerate
– If YooA didn't become an idol, she'd want to be a choreographer
– Previously, she was a trainee of WH Entertainment.
– Her hobbies a.re: having time alone and listening to music.
– YooA is often considered taller than she is, because her limbs look long.
– She acted in "Idol Drama Operation Team".
– She is part of a group called "Sunny Girls" with GFriend's Eunha, WJSN's Cheng Xiao, Gugudan's Nayoung and MOMOLAND's Nancy.
– In the dorm, she shares a room with Binnie. (Oh My Girl Miracle Expedition)
– YooA was, alongside other 6 female idols, in "Idol Drama Operation Team" TV program. They created a 7 members girl group, called Girls Next Door, which debuted on July 14, 2017.
– Yooa is ranked 23th on TC Candler "The 100 Most Beautiful Faces of 2018".
– Yooa is ranked 20th on TC Candler "The 100 Most Beautiful Faces of 2021".
– She debuted as a soloist on September 7, 2020 with the Single; "Bon voyage".
–YooA's ideal type: Someone around the height of 175 cm; Someone who is honest. Among celebrities, she likes actor Jung WooSung.
Profile Made by Sam (thughaotrash)
NOTE: Please don't copypaste the content of this page to other sites on the web. If you use info from our profile, kindly put a link to this post. Thanks! – Kprofiles.com
Back to: OH MY GIRL profile

How Much Do You Like YooA?
Latest Comeback:
Solo Debut:
Do you like YooA? Do you know more facts about her? Feel free to comment below.