Yealy Wang (Wang Yale) Profile & Facts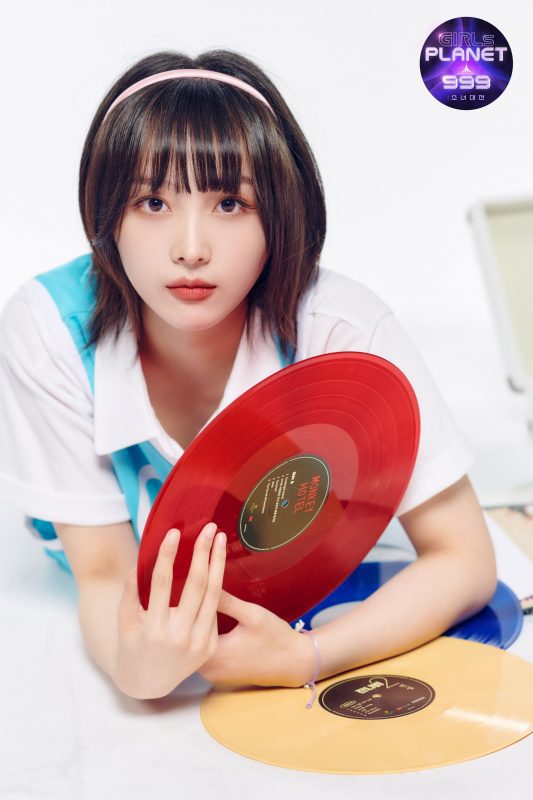 Wang Yale is a Chinese trainee under Jaywalk Newjoy. She was a contestant on the Chinese survival show Youth With You 2, and South Korean survival show Girls Planet 999.
Fandom Name: Froggies (蛙崽)
Fandom Color: Mud Green
Wang Yale Official SNS:
Personal Weibo: 王雅乐Yealy
Stage Name: Yealy Wang/Wang Yale
Birth Name: Wang Yale (王雅乐)
English Name: Yealy Wang
Birthday: 18 August 1998
Astrological Sign: Leo
Chinese Zodiac Sign: Tiger
Height: 167 cm (5'6″)
Weight: 50 kg (110 lbs)
Blood Type: –
MBTI Type: INFP
Wang Yale Facts:
– She was born in Anhui, China.
– Graduated from 16 Liuyin school in Xuancheng of Xinghai Conservatory of Music.
– She likes and is skilled at writing songs and folk music.
– She has participated in 4 survival shows so far.
– The first time she competed on a survival show (Find Your Voice Season 2), she was competing against singers who have been in the industry for years, so she ranked last.
– The second time she went to 'Sing It!' and ranked 19th out of 45, better but still not enough.
– The third time, she participated in 'Youth With You 2' and ended ranking 80th.
– She left home at the age of 15 in 2013 because she was inspired by her idols, Girls' Generation. Her parents didn't support her dreams and demanded her to stay at home, but after all her pleas, they decided to give her a chance.
Youth With You 2 Information:
– Motto: "Beautiful voice, astrology expert, collector of ugly cute things, and yandere".
– As her TMI she wrote that she checks horoscopes every day and finds out everyone's astrological signs.
– She said about herself: "I'm a lover of literature who especially enjoys poisonous chicken soup."
– Dance mentor Lisa commented on Wang Yale's skills, "I think Wang Yale is what a girl group singer should be, she has the 'IT' factor."
– PD mentor Cai Xukun commented that he really did like her vocals.
– 1st judges evaluation: 'C'
– Ep 2: rank 91st
– Ep 4: rank 80th
– 2nd judges evaluation: 'F'
– Ep 6: rank 79
– Ep 7 (live vote): rank 80th
– 3rd judges evaluation: 'F'
– Ep 9/10: ELIMINATED with 80th rank.
Girls Planet 999 Information:
– She goes by her birth name Wang Ya Le.
– Her hobbies are looking at stars and constellations, and collecting socks.
– Her specialties are singing and playing the piano.
– Motto: "Mysterious voice, WANG YA LE inside a magic box"
– Cell: [Frying Pan] An Jeongmin (K), Wang Yale (C), Fujimoto Ayaka (J)
– She was introduced with the connect keyword "Top 1 singer is mine"
– In episode 1, she ranked C13 for the Signal Song
– In episode 4, she performed MIC DROP by BTS for the Connect Mission.
– In episode 5, her cell ranked 15th.
– In episode 6, she performed "My House" by 2PM for the Combination Mission.
– In episode 8, she is eliminated at rank C12.
Girls Planet 999 introduction video:
.・゜-: ✧ :-───── ❝ Credits ❞ ─────-: ✧ :-゜・.
@lomlhuangrenjun
Note: Please don't copy-paste the content of this page to other sites/places on the web. If you use info from our profile, please kindly give credits to this page. Thanks a lot! 🙂 – Kprofiles.com
How much do you like Wang Yale
Do you know some other facts about Wang Yale? Feel free to comment below.