Kim Wooseok Profile: Wooseok Facts & Ideal Type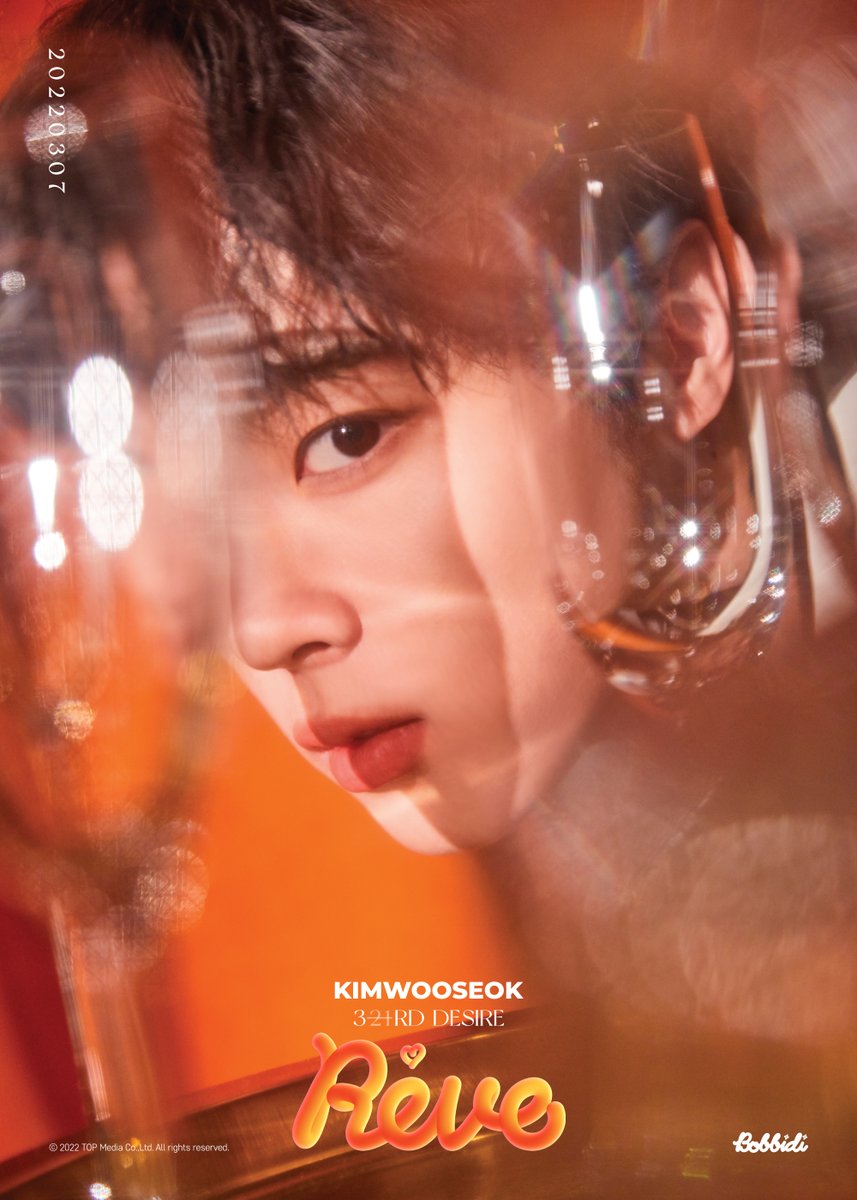 Kim Wooseok (김우석) is a member of boy group UP10TION under TOP MEDIA. He is known for appearing on Produce X 101, and for being a member of project group X1. He debuted as a soloist on May 25, 2020.

Stage Name:  Kim Wooseok (김우석) (Formerly known as Wooshin 우신)
Birth Name: Kim Woo Seok (김우석)
Nicknames: Desert Fox, Jjallang (Dokinchan), Daejeon Kitty, HipHop Kitten
Birthday: October 27, 1996
Zodiac Sign: Scorpio
Chinese Sign: Rat
Nationality: Korean
Height: 173 cm (5'8″)
Weight: 54kg (119 lbs)
Blood Type: B
Company: TOP Media
PDX101 Class: B – A
Instagram: @woo.ddadda
Twitter: @KWS_official_
TikTok:@kws_official_
Spotify: Kim Woo Seok
Youtube: Kim Wooseok 김우석 Official 
Vlive: Kim Woo Seok

Official Fandom Name: NIA (니아)
Fandom Nickname: NyaNya (냐냐)
Official Fan Colors: –
Personal Life and Family:
– Wooseok's birthplace is Daedeok-gu, Daejeon, South Korea.
– He is an only child.
-Wooseok dropped out of school for his thorough plan of becoming a barista. He later on did a qualification exam.
– While working at a part-time job, he was casted by JYP.
-He decided to enter the entertainment industry after seeing his mother cry.
-He graduated from Dong Ah Institute of Media and Arts, with Major in K-pop and Acting.
-He is currently studying at the Global Cyber University (Broadcast and Entertainment Department).
UP10TION (2015-present)
– He was the first member to join the group through the group's pre-debut program "Masked Rookie King".
– He was a trainee for a year.
– He is UP10TION's chic boy
-He was an MC alongside I.O.I's (now soloist) Somi on SBS's The Show.
– In 2017, he took nearly a year long of hiatus due to worsening mental health.
-He came back from his hiatus in 2018 for UP10TION's first full album Invitation.
-He used the stage name Wooshin under UP10TION.
-On January 10, 2020, TOP Media announced Wooseok would continue using Kim Wooseok (the name he used during Producex101) as his stage name.
-Although officially a member, Wooseok is currently promoting as a soloist only.
Produce X 101 (2019)
– Wooseok consistently ranked in top 10 during the entire show.
-He ranked 1st during the second elimination ceremony.
– He was chosen as the 2nd most handsome trainee on the show.
-He was a center candidate for X1MA (Producex101 theme song).
-Wooseok earned the nickname Royal Center for his position during each round of evaluation.
– In the final episode, Wooseok ranked 2nd, receiving a total of 1,304,033 votes and making it to X1.
-People with Wooseok as their 1-pick referred to themselves as Jjallangdan (Unofficial fandom name).
– Kim Woo Seok's intro video.
– All of Wooseok's Produce X 101 videos.
X1 (2020-2021)
– He was in charge of introducing X1 songs.
– He introduced himself as "X1's Everything"
-He made almost all X1 members big fans of chicken feet.
-Wooseok alongside the other X1 members were on hiatus for two months due to the show's voting manipulation scandal.

Facts:
– He can speak basic Chinese.
– He likes drawing comics and playing video games.
-He has a big scar on his right hand that he got during art class. (2019 Birthday Vlive)
– His skills are singing, composing, and writing lyrics.
– His hobbies are watching movies, drawing, reading poetry, and discovering restaurants.
– Wooseok thinks his left side looks better than the right.
-Although he insists he is ENFP, his MBTI results showed he is INTP-A.
-He has severe cat allergy.
-He is also allergic to contact lenses and cannot wear them for long periods of time.
-Wooseok's #1 favourite food is chicken feet.
-At night, he likes to eat chicken feet, sea eels, and sashimi.
-He can eat anything as long as it looks good.
-Wooseok had bad eyesight before he did LASIK in 2019. He wrote a long letter on X1's Fancafe saying goodbye to his squinting eyes.
-His role model is Park Hyo shin.
-He enjoys listening to ballads.
– He is the first male model of the beauty brand Clio, the only model of the beauty platform Wallavu, and the first muse of the basic cosmetic brand Byecom.
-Wooseok's waist is 27 inches (68.6 cm)
-Other than UP10TION/X1 members, Wooseok is also really close with ATEEZ's Jongho, VICTON's Byungchan, and former Madtown member Daewon.
-Wooseok has a Pomeranian named Maison Ddadda (Full Name) and a Bichon Frise named Maison Ppoppo.
-Wooseok has his own personal reality show named "Wooseok's Unboxing". (Season 1 and 2)
-Wooseok released his first solo album, 1st Desire: Greed with the title track "Red Moon" on May 25th, 2020.
-In 2020, Wooseok made his acting debut as the male lead of Playlist's Web-drama "TwentyTwenty".
-Wooseok's motto: "When the tree wishes to be calm, the wind doesn't stop blowing. When the child wishes to be filial, the parents are no longer there." (Ha Sungwoon's Midnight Idol Radio 2019)
-Wooseok's Ideal Type: "Someone who is fresh and pure and has a refreshing look with a very cute smile". (Wooshin-Heather Diary 2017)
Note: Please don't copy-paste the content of this page to other sites/places on the web. Please do respect the time and effort the author put in compiling this profile. If you need/want to use info from our profile, please kindly put a link to this post. Thanks a lot! 🙂 – Kprofiles.com
Profile by cntrljinsung
Update by MaisonDdadda
(Special thanks to: hermion8, Anna, Justin Oh, e d d y, sleepy_lizard0226)
How much do you like Wooseok?
How much do you like Wooseok?
You may also like: Kim Wooseok Discography
Latest Korean Comeback:
Do you like Kim Wooseok? Do you know more facts about him? Feel free to comment down below! 🙂