THE8 (Seventeen) Facts and Profile; THE8's Ideal Type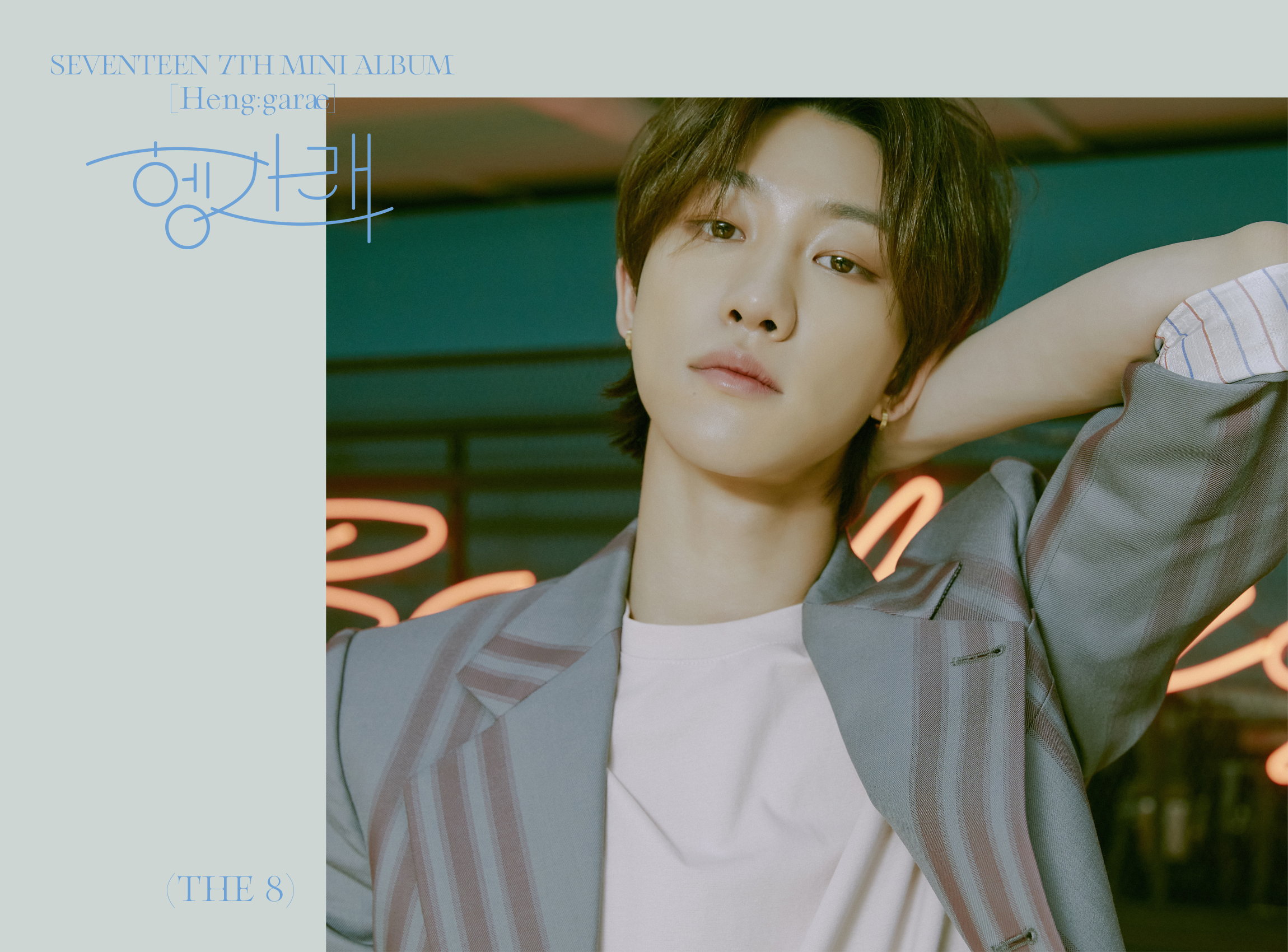 Stage Name: THE8 (디에잇)
Birth Name: Xu Minghao (徐明浩)
Korean Name: Seo Myung Ho (서명호)
Position: Lead Dancer, Sub Vocalist, Sub Rapper
Birthday: 07 November 1997
Zodiac sign: Scorpio
Nationality: Chinese
Hometown: Anshan, Liaoning, China
Height: 179 cm (5'10.5″)
Weight: 58 kg (128 lbs)
Blood Type: O
Sub-Unit: Performance Team
Instagram: @xuminghao_o
Weibo: xuminghao_The8
The8's Spotify list:  The8's sentimental time
THE8 facts:
– He was born in Haicheng, Liaoning, China.
– He's an only child.
– His nicknames are Little 8 and Fairy.
– His Korean name is Seo Myung Ho (서명호).
– He did b-boying in China for 6 years.
– He was a trainee for 1 year and 5 months.
– He is in charge of b-boying in performance team.
– He has been practicing Chinese Wushu (martial art) since he was 5 years old.
– He participated and won first prize at the National Children's martial arts competition.
– He wanted to be a superstar since he was young. He got into an audition at school when he was in China.
– He said he watched a lot of variety shows when he was in China and he wanted to be a superstar, so that's why he became a singer in Korea.
– His favorite season is Summer.
– His favorite number is 7.
– His shoe size is 260.
– His hobbies are break dancing, martial arts and watching dramas.
– When he is sad or stressed, he reads. ("The Collaboration")
– Between Korean food or Chinese food, he prefers Chinese food.
– He always makes sure to eat his meals without skipping any.
– The8's stomach aches when he eats too much cold foods so he doesn't really eat ice cream.
– GOT7's Bambam & Yugyeom, BTS's Jungkook, Seventeen's The8, Mingyu, DK,  NCT's Jaehyun and Astro's Cha Eunwoo (the '97 liners) are in a group chat.
– The8 is also friends with Pentagon's Yanan, NCT's Chenle, Renjun, Lucas and Xiaojun.
– The8 and Jun, who left their loved ones in China to pursue their dreams in a foreign country, do not see SVT as work, but rather, as their own family.
– His role models are his parents and Henry (Super Junior M).
– The meaning behind his stage name is that when the 8 is laid down, the infinite sign appears. Many Chinese people like number 8.
– He's firm on his own thoughts, but he can also accommodate others' opinions. He also plays pranks often on people he's close with. (Japanese Seventeen Magazine)
– He likes cleanliness, so whenever their dorm is messy, he often cleans it up. His roommates are Jun, Hoshi, Wonwoo, Vernon, and Dino, and the one who's often untidy is everyone except him. (Japanese Seventeen Magazine)
– The8 has his driver license. (Going Seventeen ep 21)
– There are times that he goes out with the members and spending time riding bicycles and watching movies.
– He has an individual, hip-hop-like style. (Japanese Seventeen Magazine)
– When he's up on stage, he wonders if he's kind of cool and sexy. If he looks like that, he'll be happy. Also, whenever he speaks Korean, he's not that good so he's told that he's "cute." (Japanese Seventeen Magazine)
– He studied enthusiastically when he was in elementary school, so in tests, he got the top score of his year group. He became obsessed with breakdancing in middle school, so after graduating, to learn more about dance, he left home to go to a far-away arts school. (Japanese Seventeen Magazine)
– NCT's Winwin said he is close to The8.
– He is in the Chinese show "The Collaboration" along with Seventeen's Jun and Samuel.
– The8 was chosen as a dance mentor on season 2 of "Idol Producer".
– MBTI: INFJ
– In the old dorm he used to have his own room. (Dorm 2 – which is upstairs, floor 8th)
– Update: As of June 2020, in the new dorm he still has his own room.
– The8's ideal type is someone who is cute and kind.
(Special thanks to pledis17, woozisshi, Jin's my husband, wife & son, Collecting Dreams, jxnn, Sara Chan, Krolshi, Renee Alvarado-Berend, qwertasdfgzxcvb, The8ismine, SOO ♡, Kat)
Back to Seventeen profile
How much do you like THE8?
Latest MV released:
Do you like The8? Do you know more facts about him? Feel free to comment below.