Simon Dominic Profile: Simon Dominic Facts: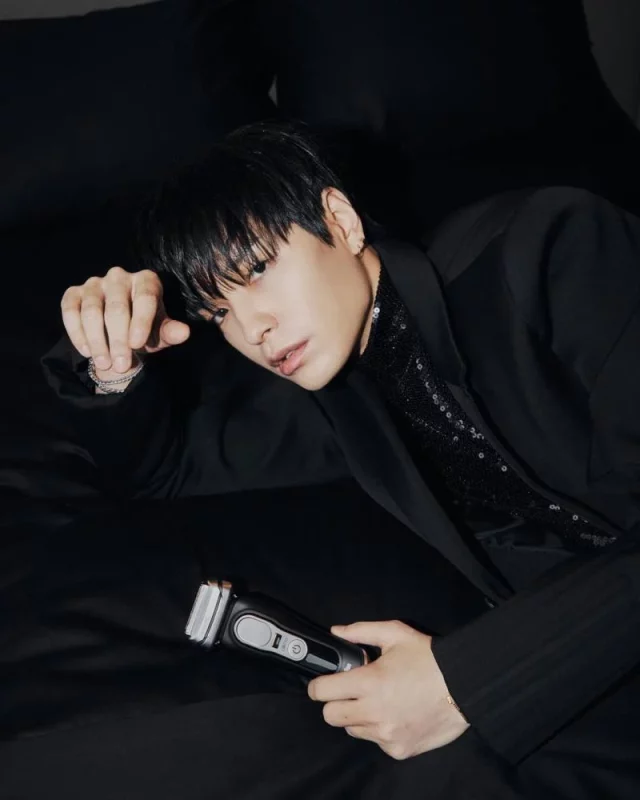 Simon Dominic (사이먼 도미닉) is a South Korean Rapper under AOMG.
He made his debut on May 10, 2005, he featured on Addsp2ch's 'A Legend'.
Simon Dominic's Logo:

Rap Name: Simon Dominic (사이먼 도미니크)
Birth Name: Jung Ki Seok (정기석)
Birthday: March 9, 1984
Zodiac Sign: Pisces
Height: 170 cm (5'7″)
Weight: 55 kg (122 lbs)
Blood Type: AB
Nationality: Korean
Instagram: @longlivesmdc
Facebook: SIMON Dominic
Twitter: @longlivesmdc
Simon Dominic Facts:
– His MBTI is ESFP.
– He likes the color Red.
– Born in Busan, South Korea.
– He was first known as an underground rapper under the name K-Outa.
– His rap name is a combination of Simon, Wesley Snipes' character from the movie Demolition Man, and Dominic, his baptismal name.
– He is the former co-CEO of the independent record label AOMG. He resigned as co-CEO in July of 2018.
– Education: Jangjeon Middle School, Namsan High School, Gyeongju University.
– He majored in hotel managment.
– Family: Parents, a younger brother, an uncle, and a niece.
– His dad is the peacemaker in the family.
– His parents both know the lyrics to all his song.
– He calls Chae On (his niece), "Angel". He adores her a lot.
– His niece is the first person who Simon D cooked a meal for.
– His song 'Jung Jin Chul' was made to find his uncle after he went missing, luckily he managed to find him.
– He only thinks about family, he puts his family first.
– Simon loves the song "It's Me" by Nam Jin.
– He sometimes practice singing ballad songs.
– His favorite movie is Demolition Man.
– His favorite series is Rustic Period.
– A drama he likes to watch is My Mister. It gives him comfort.
– Simon gets emotional very easily, especially when he watch a sad scene (movies, dramas).
– He has a bad sense of direction.
– He gets scared of new places.
– Favorite Food: Fried tofu sushi, Pumpkin jeon, Sushi.
– He is a former member of the Hip Hop duo Supreme Team.
– Simon automatically start dancing when he hears Hip Hop Music, no matter of his emotions at that time.
– He built a studio room in his apartment. He still has his other studio.
– Simon Dominic likes the baseball player, Park Jung Tae.
– He appeared as a producer along with GRAY on the SMTM5, producing the winning contestant, BewhY.
– Simon believes he is the kind of person who has to work since it helps with his insomnia.
– He joined AOMG after DJ Pumpkin and GRAY approached him about it.
– When writing his songs he writes the lyrics first, and then adds a beat to them.
– He gets easily scared.
– Simon D is scared of insects.
– He likes cleanliness so he dislike when there's mess. For him, it's stressful.
– The only person who's allowed to make a mess in his home is his niece.
– He's very indecisive. It takes about an hour for him to order food.
– He has very shaky hands especially when he's nervous.
– He enjoys wearing lots of accessories (rings, watches, bracelets).
– Simon made multiple appearances on "I Live Alone" ("나 혼자 산다").
– His motto: "Work more, earn more." It used to be, "Work less, earn more."
Profile Made by @abcexcuseme (@menmeong & @broken_goddess)
( Special thanks to Nenda, FIORELLA SANTOS )
NOTE: Please don't copypaste the content of this page to other sites on the web. If you use info from our profile, kindly put a link to this post. Thanks! – Kprofiles.com
How much do you like Simon Dominic?
Latest Release:
Do you know more facts about Simon Dominic? Feel free to comment below. Thank you for your help!