Shoku Profile and Facts: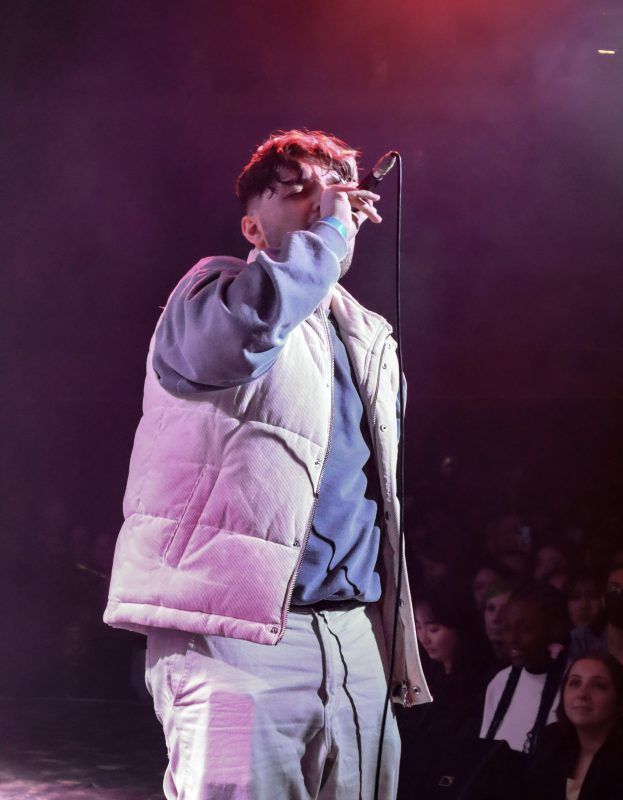 Shoku is an Singer-Songwriter, and Rapper from England.
Stage Name: Shoku
Birth Name: Orlando Krasniqi
Birthday: January 18th, 2001
Zodiac Sign: Capricorn
Height: 183 cm / 6'0″
Blood Type: N/A
Nationality: British-Albanian
Instagram: atshoku
YouTube: Shoku
SoundCloud: atshoku
TikTok: shokuwastaken
Shoku Facts:
– His MBTI is ENFJ-T.
– His favorite color is Purple.
– Hobbies: Gaming, and dancing.
– As a kid he played lots of football.
– He's a big fan of Resident Evil.
– He has opened for JUNNY.
– His favorite songs are 'Homebody' by pH-1 and 'Sayonara' by Aries.
– His favorite KPOP groups are STRAY KIDS, PENTAGON, and BTS.
– Shoku's favorite artists are everyone at H1GHR MUSIC, especially JAY PARK and pH-1, but he also likes DPR IAN, and hojean.
– The hardest part about being an artist for him, is that he's a perfectionist so a lot of his music will stay unreleased for a long time as he thinks it's not "perfect".
– He does try not to do too much for specific songs and step back.
– The second thing that's hard is keeping a positive mindset, even if the views numbers go down. For him, it's difficult on his mental health, and it's got him thinking that his music isn't good enough.
– For him, the most fun part about being an artist is performing.
– When he was opening for JUNNY, he felt good interacting with fans and embracing their love. It sort of got rid of all his insecurities.
– The second thing that's fun is being able to let the creativity be visualised, sometimes he will be humming tunes then get excited when he finally gets to create a song from the idea.
– His main inspirations for his music is his own life experiences (heartbreaks, relationships, etc.). He tries to translate those into his music as he wants to relate to his audience.
– Shoku personally used music as a way to have someone relate to how he was feeling himself which has sort of led him to make the same type of music.
– He wants to collaborate with everyone in EXPOSITION as they're basically family to him. But he has always wanted to work with pH-1, Shoku sees him as an amazing artist and person.
– His favorite song of his own is an unreleased one, 'Regular'.
– He has a new song coming out on April 14, 'Regular', a collaboration with TubbyTMU. Shoku mentioned that it was a lot of fun working with him as they both share the same passion for music.
– A dream of his is to perform at festivals, or have his own concert. On a personal note, he wants to be able to take care of his family and friends in the future through music.
– He has mentioned that his mom gave up so much so that her son could have a better life, and Shoku wants to pay her back for all her sacrifices.
– Shoku can never give up music, his grandmother told his mom that when Shoku was born that she should give her son two things to hold, a football and a microphone.
– For Shoku, his microphone is his past, present, and future.
– In 5-10 years, he would love to still be with EXPOSITION as they have been the team that has helped him every step.
– He would also like to set up a music label or organisation that would aim helping poorer children / the unfortunate members of society to be able to have a chance in music (if they have a passion for it).
NOTE: Please don't copypaste the content of this page to other sites on the web. If you use info from our profile, kindly put a link to this post. Thanks! – KProfiles.com
Profile Made by ST1CKYQUI3TT
( Special thanks to AEON, and Shoku for collaborating with me! )
Latest Release:
Do you like Shoku? Do you know more facts about him? Feel free to comment down below.