pH-1 Profile: pH-1 Facts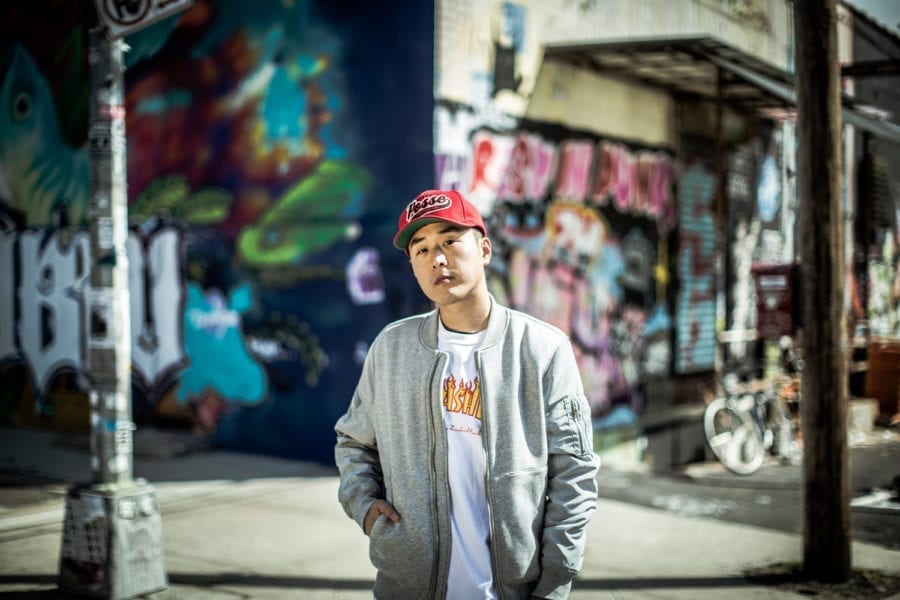 pH-1 (피에이치원) is a Korean American rapper under the label H1GHER Music.
Stage Name: pH-1 (피에이치원)
Birth Name: Park Jun-won (박준원)
English Name: Harry Park (해리 박)
Birthday: July 23, 1989
Zodiac Sign: Leo
Nationality: Korean American
Height: 180cm (5'11")
Weight: 69kg (152lbs)
Blood Type: O
Instagram: @ph1boyyy
Twitter: @ph1boyyy
SoundCloud: ph1boyyy
pH-1 Facts:
-He moved to American around the age of 12 or 13.
-He lived in New York for 15 years.
-He is a Christian and his faith is very important to him.
-When he was a child, he wanted to be a football player.
-He was in a band.
-He plays the piano and has been doing so since he was a child. He can also play the guitar, drums, saxophone, and other musical instruments.
-He came up with his stage name in high school
-His stage name stands for pH-1 Park Harry and 1. The 1 stands for Won because they have a similar sound. Won is part of his Korean name, Junwon,
-During his freshman year of college, he realized that rapping was most important to him and began to take it seriously.
-He graduated from Boston College. Afterwards he studied to get into dental school but later changed his mind and became a web developer.
-He went to college with Eric Nam, and they still catch up regularly.
-He couldn't live without the music industry and decide to move to Korea.
-His biggest challenge in the industry was that he didn't know anyone in Korea so making connections was hard for him as well as the cultural differences.
-He has been rapping since 2015.
-He made his Korean debut with the song "Perfect".
-He has collaborated with artists like Jay Park, Sik-K, the song is called "iffy".
-He has a duo with Owen Ovadoz, called Sous Chefs.
-In 2017 he released his EP, "The Island Kid".
–Hwimin and Gyujeong love to 'torture' him.
-When asked, "what sets him apart from other artist?" He replied, "I try not to put any swearing, sexual stuff, drugs, and money in my lyrics. I think it is the easiest way to see how my music is distinguished from others. I just hope my lifestyle and my beliefs are evident through my music."
-When asked, "what's the most memorable thing to happen to him in his career?" He replied, "Before moving to Korea, I visited for 10 days to perform at my friend Owen Ovadoz's concert. Whilst I was in Korea for 10 days, I met many artists and big agencies. I think that was the biggest confirmation for me. I felt like I could work here. It can work. A year later, I signed to an amazing label after moving to Korea (H1GHR Music Records). I think that was the most grateful thing that has ever happened to me!"
-He doesn't mind how people write his stage name. (Look Me Up)
-His weight is 69 kg since he's on a serious diet. (Look Me Up)
-His nickname "Gummy Bear" makes him feel embarrassed and he wants everyone to avoid it. (Look Me Up)
-He was classmates with BEAST's Yang Yoseop. They were on the same samulnori team together and were really close then. (Look Me Up)
-For him autotune doesn't cover up the skills of an artist, it's simply a style. (Look Me Up)
-According to rapper Mirani, he likes Haribo classic jellies.
-His MBTI type is INFP-T.
-He has a tiny poodle named Holly. He named her after watching "Breaking Bad".
-He grew up in Long Island. His parents still live there and have their own business.
-He is a homebody and values his private life.
-He gets picked on by his younger label mates.
-He was a contestant on Show Me The Money 777, made a special appearance on Show Me The Money 8, and on Show Me The Money 9 was featuring in Mirani's song "Achoo".
-He was a producer on High School Rapper 4 with Jay Park and Woogie.
-Sometimes, if he really really likes somebody, he doesn't text them back right away on purpose. It's because he doesn't want to seem desperate. (GET REAL #44)
-He doesn't like rain.
– pH-1's ideal type is someone goal-oriented, independent, well-mannered, and polite. He says he doesn't have high standards.
Profile by cntrljinsung
Note: Please don't copy-paste the content of this page to other sites/places on the web. Please do respect the time and effort the author put in compiling this profile. If you need/want to use info from our profile, please kindly put a link to this post. Thanks a lot! 🙂 – Kprofiles.com
(Special thanks to julyrose (LSX), Giovanna Elizabetta Flammia, smtm_itrighthere)
Latest Korean Comeback:
https://youtu.be/T0YSwFoefoc
Do you like pH-1? Do you know more facts about him? Feel free to comment below. 🙂