Let's talk about SF9 Members Tattoos!

Dawon (다원)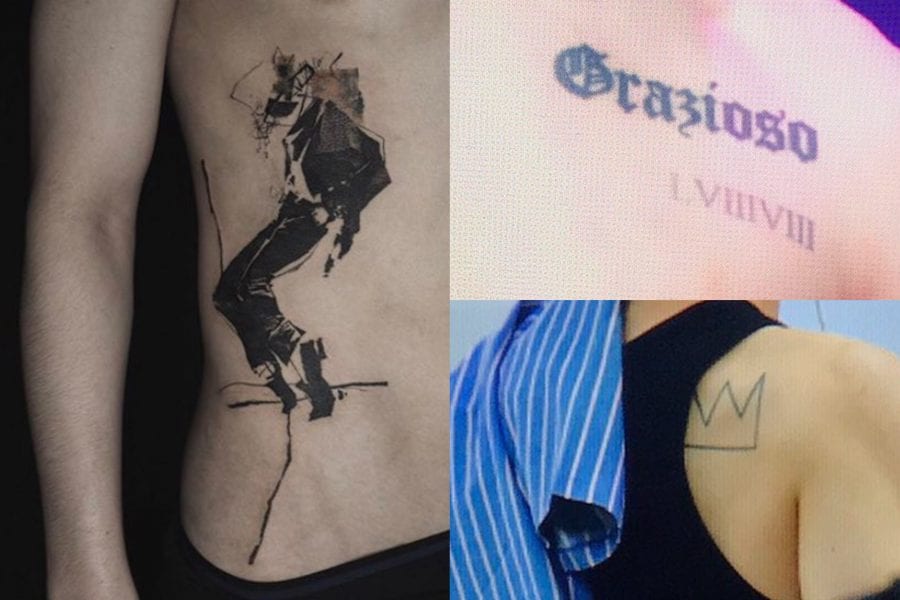 Dawon has a tattoo of Michael Jackson on his right hip
Michael Jackson is a big inspiration to him. When asked which artist he wants to resemble the most he answered "Michael Jackson. I think his influence to the world even after his death is really great. I want to be an artist who works for a long time. I want to move freely across boundaries, including music." (Singles Magazine Korea)
Dawon also has a crown on his right shoulder blade which seems to be inspired by BIGBANG GDragon's tattoo on his arm
The word 'GRAZIOSO' is tattooed on the right side of his chest. It's the Italian word for 'gracefully/pretty'
Under that there's another tattoo of Roman numbers which we don't know the meaning of
"I have a tattoo. It might be a bad influence to teenagers and I don't want that" – Dawon (Mnet K-POP)
When a fan asked him if getting tattooed hurt he answered "Yes. So don't do that"
Youngbin (영빈)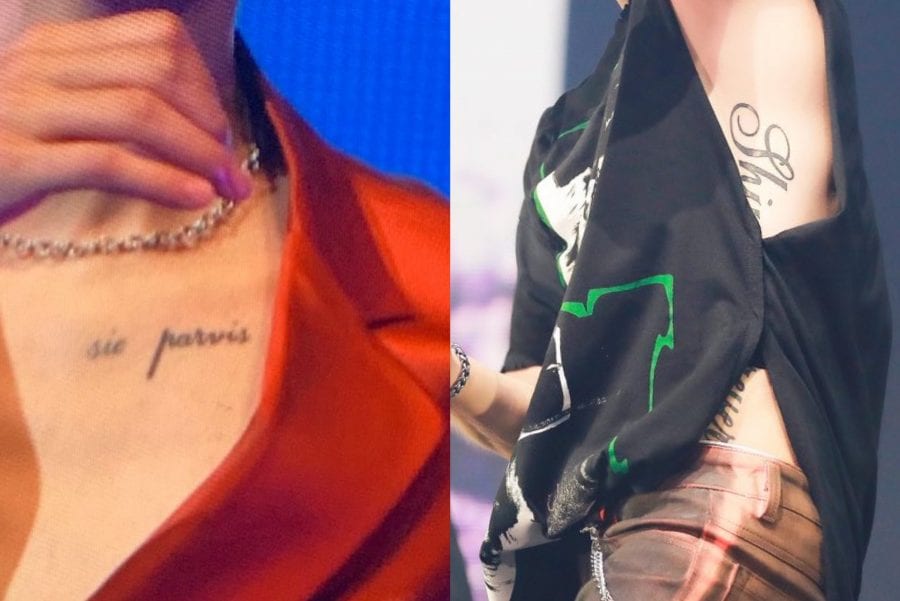 Youngbin has the phrase 'sic parvis magne' on his left chest. It means 'from small things comes greatness'
He once mentioned that he's not sure about the prunounciation of his tattoo because it's in a foreign language
His other tattoo is a big 'Shine Forever' on the right side of his stomach. It's the translation of the Chinese characters of his name: Young = forever/time and Bin = shine
He said he wants to get more tattoos on various places like his arm, leg, abdomen and also a hidden place
Hwiyoung (휘영)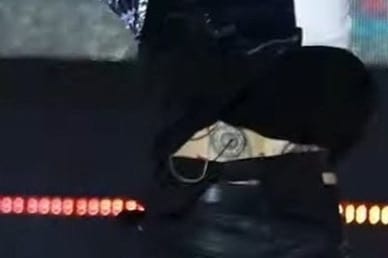 Hwiyoungs tattoo got exposed on a V-Live stream (SF9 3rd Anniversary: From SF9 at about 1:13:26)
It's 'the tree of life'. He chose it because he wants to contain the meaning of truth
The tattoo is not done yet. Hwiyoung said that it'll probably be finished when he's around 30 because he's so busy and it's expensive
It's currently only on his lower back but it will probably expand to his whole back
He once referred to it as 'tree friend'
Taeyang applied the ointment for his tattoo because he can't reach it himself
When asked if he wants to get another tattoo when his 'tree friend' is done he answered with "Yes on my waist/side"
Other Mentions
A fantasy asked Taeyang if he wants a Tattoo. He replied with "Yes" and she asked if he wants a small one but Tae said he wants a big one. He also told her he won't get it just in case it turns out bad. She then proceeds to ask about Hwiyoungs tattoo and Taeyang says "He is a cool rapper [so he can pull it off]"
Inseong, Jaeyoon, Rowoon, Zuho, Taeyang and Chani don't have tattoos which are known to the public.
Made by Hwiyowoung
Which on the tattoos is your favorite?
Related: SF9 Profile
Which of the tattoos is your favorite? Feel free to comment below. 🙂