What is your favorite K-POP song containing the color blue?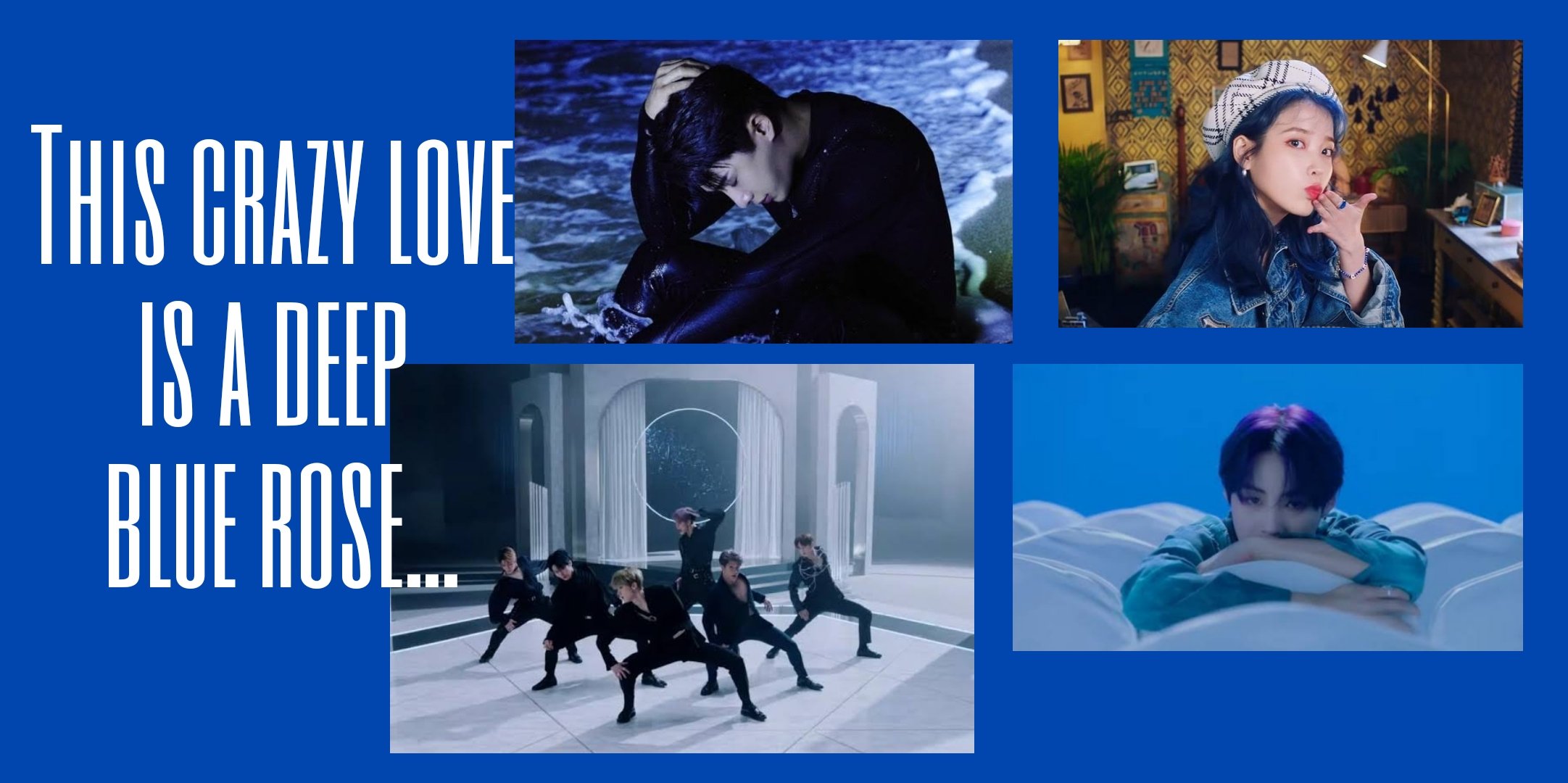 Blue happens to be one of the world's most widely used and favored colors, coming in a range of variants, including Sky Blue, Navy Blue, Royal Blue, etc. Which K-POP song containing the color blue is your favorite?
TWICE's Baby Blue Love
TXT's Blue Hour
Stray Kids' Blueprint
CNBLUE's Blue Stars
GFRIEND's Mr. Blue
ASTRO's Blue Flame
BLITZERS' Ocean Blue
WONHO's Blue
N.Flying's Blue Scene
ONEW's Blue
ONEUS' Blue Sky
Ha Sung Woon's Bluemaze
UP10TION's Blue Rose
Kim Jaehwan's Blue Moon
BTS' Blue & Grey
Kwon Eunbi's Blue Eyes
TXT's Blue Orangeade
Rocky (ASTRO)'s Shiny Blue (DokGoBin is Updating OST)
A.C.E's Black and Blue
DPR LIVE's Martini Blue
Super Junior's Midnight Blues
Taeyong's Blue
Dreamcatcher's R.o.S.e Blue
AB6IX's Midnight Blue
Psy (ft. G-Dragon)'s Blue Frog
BIGBANG's Blue
Dowoon (ft. Song Heejin)'s Out Of The Blue
TAEYEON's Blue
Ha Sung Woon's Blue
BOL4's Blue
J-Hope's Blue Side
APRIL's The Blue Bird
HYOLYN X CHANGMO's Blue Moon
GYEONG REE (Former 9MUSES)'s Blue Moon
Dynamic Duo (ft. Crush & SOLE)'s Blue
Baek Yerin's Bye Bye My Blue
BTOB's Blue Moon
U-KNOW's Blue Jeans
Kim Jong Wan (NELL)'s Blue Moon (Tale of The Nine Tailed OST)
Super Junior's Sapphire Blue
HISTORY's Blue Moon
IU's Blueming
Yerim Sohn's Pale Blue
Red Velvet's Blue Lemonade
GRAY's Moon Blue
Fromm's Milan Blue
Stella Jang's Reality Blue
g.o.d's Sky Blue Promise
MONSTA X's Blue Moon
Turning Table's To Blue
KANTO's Out Of The Blue
MUSM's In Blue
100%'s Grand Bleu
punchnello (ft. Crush & PENOMECO)'s Blue Hawaii
Solar (MAMAMOO)'s Blue Bird (Run On OST)
Kim Young Won's Blue Moon
The Night of Seokyo's Blue Sky (My Strange Hero OST)
g.o.d's Sky Blue Balloon
CHEEZE & pH-1's Blue Champagne
Yerin Baek's Blue
What is your favorite K-POP song containing the color blue? (pick up to 5)
Did I forget to add any songs? Would you like me to make more polls with other colors? Leave a comment down below!
post by casualcarlene
(inspired by sunniejunnie)