LØREN Profile & Facts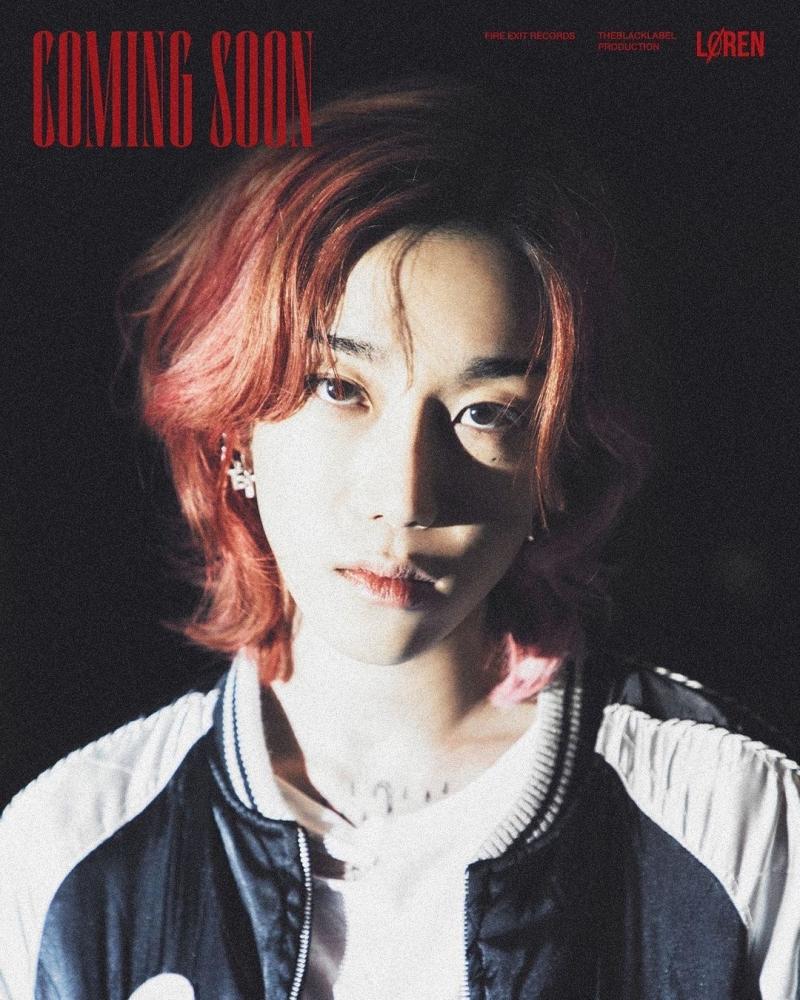 LØREN (로렌) is a solo singer, DJ and producer under YG Entertainment's sub-label, THEBLACKLABEL.
He made his debut on November 13, 2020 with his first single, "Empty Trash".
Fandom Name: LØNER
Stage Name: LØREN (로렌) (formerly known as cawlr)
Birth Name: Lee Seungjoo (이승주)
Birthday: January 10, 1995
Zodiac Sign: Capricorn
Nationality: Korean
Height: 188cm (6'2″)
Weight: over 50kg
Blood Type: B (?)
Instagram: lorenisalone
LØREN Facts:
– Birthplace: South Korea.
– He has a lot of tattoos.
– He has a younger sister.
– His stage came from his tattoo on his chest written 'LONER'.
– He's the son of Haejin Lee, the founder of Naver.
– He was modeling for W Korea previously. [X]
– He's also a DJ under the name of cawlr and DJ Boid.
– He was introduced to public for the first time in an Instagram live with BLACKPINK's Rosé.
– He has close acquaintances with artists from YG Ent. and from THEBLACKLABEL.
– Friends with Taeyang, Okasian, Teddy, Harin Lee, Vince, R.Tee, Lee Soohyuk, Rosé and Lisa.
– He produced a song for G-DRAGON.
– He can play guitar and drums.
– He created his own label Fire Exit Records under YG Entertainment.
– He starred in BLACKPINK's "Lovesick Girls" mv.
– He helped with the lyrics for BLACKPINK's "Lovesick Girls", "Pretty Savage" and "You Never Know".
– He visited BLACKPINK's shooting for "Ice Cream" as well (he probably worked with them, too).
– He play drums for "You Never Know" by BLACKPINK. [X]
– Based on his social media posts, he's also bilingual who can speak both Korean and English fluently.
– LØREN left South Korea for Singapore at a young age (he thinks around 5th grade), and was placed at the American International School before having any real command of English.
– LØREN picked up drumming when accidentally volunteering to learn percussion at school.
– After graduating high school, he moved to Japan to do Liberal Studies at college but dropped out in his second year.
– He doesn't have much friends in his school years.
– He became the drummer in the school-run jazz band and finding that he "really fell in love with drums, more so than guitar" and quickly saved up to buy a drum set.
NOTE: Please don't copypaste the content of this page to other places on the web. Please do respect the time and effort the author put in compiling this profile.
If you need/want to use info from our profile, kindly put a link to this post. Thank you. – Kprofiles.com
Profile Made by irem
( Special thanks to bloo.berry, gloomyjoon )
How much do you like LØREN?
You may also like: LØREN Discography
Latest Release:
Do you like LØREN? Do you know more facts about him? Feel free to comment down below.