LØREN Profile & Facts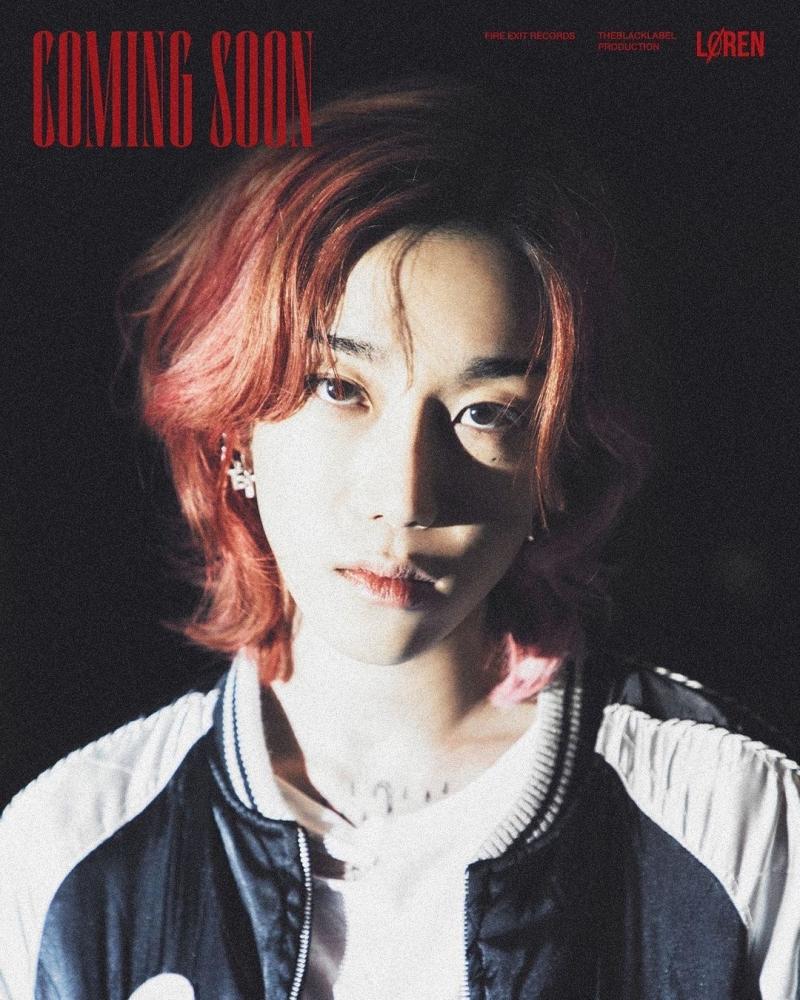 LØREN (로렌) is a solo singer, DJ and producer under YG Entertainment's sub-label, THEBLACKLABEL. He made his debut on November 13, 2020 with his first single, "Empty Trash".
Stage Name: LØREN (로렌) (formerly known as cawlr)
Birth Name: Lee Seungjoo (이승주)
Birthday: January 10, 1995
Zodiac Sign: Capricorn
Nationality: Korean
Height: 188cm (6'2″)
Weight: over 50kg
Blood Type: B (?)
Instagram: lorenisalone
LØREN Facts:
– Birthplace: South Korea
– He is the son of Haejin Lee, the founder of Naver.
– He was modeling for W Korea previously. [X]
– He's also a DJ under the name of cawlr and DJ Boid.
– He was introduced to public for the first time in an Instagram live with BLACKPINK's Rosé.
– He starred in BLACKPINK's "Lovesick Girls" mv.
– He is friends with Taeyang, Okasian, Teddy, Harin Lee, Vince, R.Tee, Lee Soohyuk, Rosé and Lisa.
– He produced a song for G-DRAGON.
– He can play guitar and drums.
– He created his own label "Fire Exit Records" under YG Entertainment.
– He helped with the lyrics for BLACKPINK's "Lovesick Girls", "Pretty Savage" and "You Never Know".
– Based on his social media posts, he is also bilingual who can speak both Korean and English fluently.
– He visited BLACKPINK's shooting for "Ice Cream" as well (he probably worked with them, too).
– He has a lot of tattoos.
– He has a younger sister.
– He play drums for "You Never Know" by BLACKPINK. [X]
– He has close acquaintances with artists from YG and from THEBLACKLABEL.
– LØREN left South Korea for Singapore at a young age (he thinks around 5th grade), and was placed at the American International School before having any real command of English.
– LØREN picked up drumming when accidentally volunteering to learn percussion at school.
– After graduating high school, he moved to Japan to do Liberal Studies at college but dropped out in his second year.
– His stage came from his tattoo on his chest written 'LONER'
– He doesn't have much friends in his school years.
– He became the drummer in the school-run jazz band and finding that he "really fell in love with drums, more so than guitar" and quickly saved up to buy a drum set.
Note: Please don't copy-paste the content of this page to other sites/places on the web. Please do respect the time and effort the author put in compiling this profile. If you need/want to use info from our profile, please kindly put a link to this post. Thank you.
made by songhaena
(Special thanks to: bloo.berry, gloomyjoon)
How much do you like LØREN?
You may also like: LØREN Discography
Latest Korean Comeback:
Do you like LØREN? Do you know more facts about him? Feel free to comment down below.