Jinhyuk Profile: Jinhyuk Facts & Ideal Type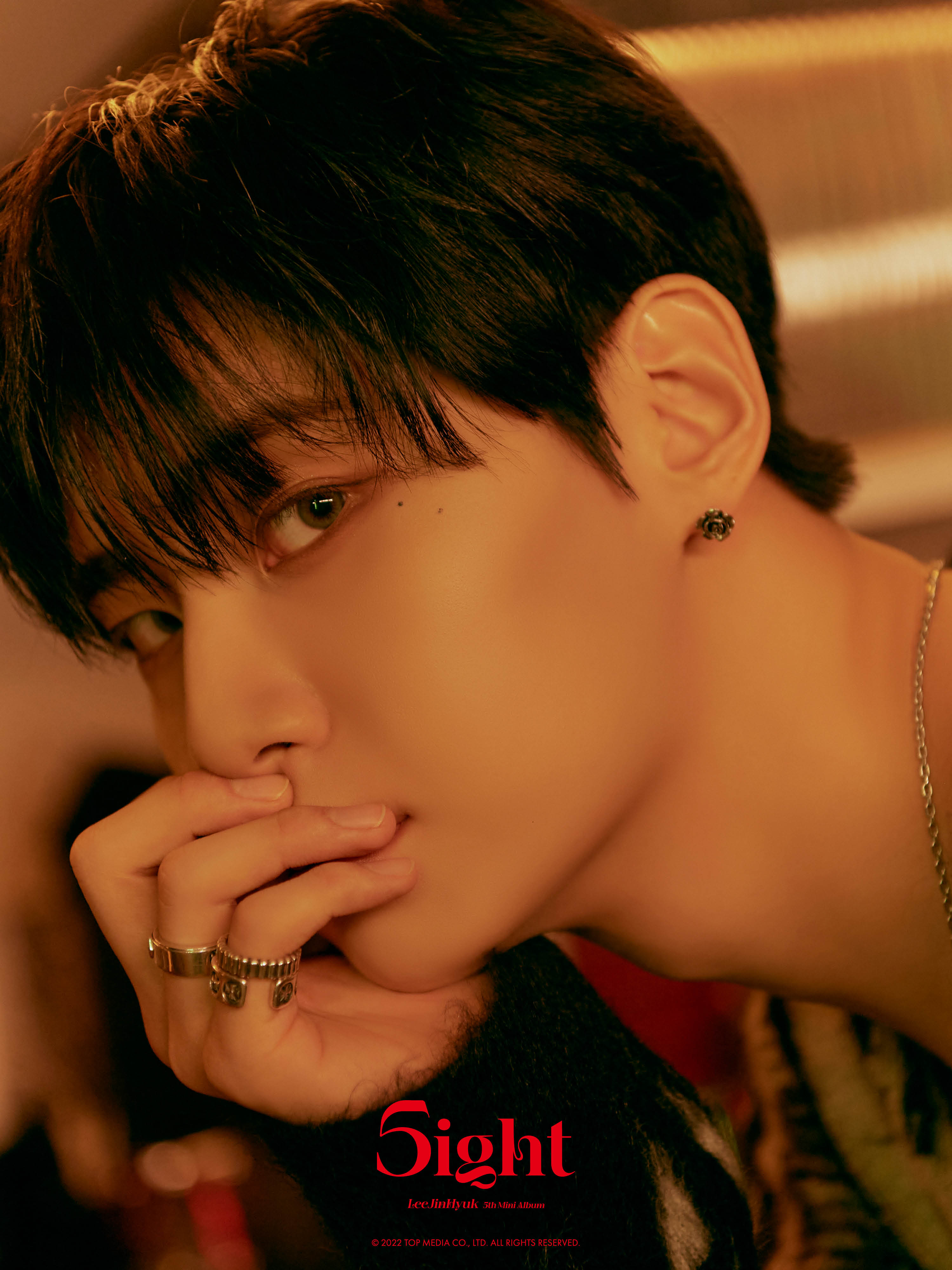 Lee Jinhyuk (이진혁) is a former member of boy group UP10TION. He is known for appearing on Produce X 101. He made his solo debut on November 4, 2019.
Stage Name: Jinhyuk (진혁)
Former Stage Name: Wei (웨이)
Birth Name: Lee Jin Hyuk (이진혁)
Position: Main Rapper
Birthday: June 8, 1996
Zodiac Sign: Gemini
Chinese Sign: Rat
Nationality: Korean
Height: 185 cm (6'1″)
Weight: 62 kg (137 lbs)
Blood Type: O
Company: TOP Media
PDX101 Class: B – A
Instagram: @ljh_babysun
Twitter: @LJH__official
V Live: Lee Jin Hyuk
Youtube: LEE JIN HYUK 이진혁 Official
TikTok: @ljh_official_
Jinhyuk Facts:
Early life & Family
– He legally changed his name to Lee Jin Hyuk (이진혁)(his name was Lee Sung Jun (이성준))
– Birthplace: Hyewong-dong, Seoul, South Korea.
– He has a younger sister.
Personal traits & Skills
– He can speak Japanese and basic English but he is not fluent in English.
– His favorite girl group is Red Velvet.
– His nicknames are Long Legs, Pillar.
– He eats a lot and is not a picky eater. He doesn't gain weight, no matter how much he eats.
– Although, Jinhyuk can't eat seafood (because of a bad experience).
– Jinhyuk is scared of ghosts.
– His hobbies include walking around whilst playing games and watching movies.
– He likes playing games such as Overwatch.
– He once dressed up as "Weiopatra"
– His hands are 18 cm (7 inches). (vLive)
– Michael Jackson is one of Jinhyuk's favorite artist.
UP10TION
– He debuted as a member of UP10TION on September 10, 2015, under T.O.P Media.
– His positions in UP10TION are main rapper and dancer.
– He's in charge of high rap because of his high pitched voice.
– He was the second to last member to join the group.
– Jinhyuk is UP10TION's game boy.
– He is the tallest among his group members.
– He is roommates with Hwanhee and Bitto.
– Jinhyuk is the cleanest member.
– He did not participate in the U10TION's 2022 comeback.
– On February 28, 2023 T.O.P Media announced that Up10tion will continue as a 7-member boy group, implying that Jinhyuk already silently left the group.
– His contract with T.O.P Media is terminated as of March 11, 2023.
Produce X 101
– Jinhyuk choose to rap and dancing for his position evaluation based on his mom wanting him to show off his dancing skills.
– Lee Dongwook and Jinhyuk became close during the duration of the show.
– During the position evealuation in Episode 7, Dongwook showed his support to Jinhyuk and gave him a couple words of advices going into it with his team.
– Jinhyuk and Jinwoo developed a father son relationship during the show.
– He has become really close with Seungwoo, Byungchan, Kookheon, and Yuvin.
– Lee Jin Hyuk's intro video.
– All of Jinhyuk's Produce X 101 videos.
– Jinhyuk placed 14th on the show for his accumulated votes but finished the series out ranking 11th with the votes of that voting period.
Solo Works
– Jinhyuk created an Instagram account.
– Since the end of the show, Jinhyuk changed his stage name Wei to his actual name, Jinhyuk.
– Jinhyuk held his first official fan meet up in Seoul which was sold out. Kim Minkyu and Lee Sejin attended as special guest.
– Jinhyuk would not be participating in the latest comeback with UP10TION to focus on solo opportunities.
– Jinhyuk stated he was not oppose to the formation of BY9 and is willing to do it.
– Jinhyuk has been on varies variety shows and even stated he has received multiple drama roles. He even went on to say that he is willing to take any opportunities that are thrown in his direction.
– Jinhyuk has modeled for Marie Clair, DAZED, Star1 and more.
– Jinhyuk is preparing for his solo debut. Date still not known.
– Jinhyuk will have his solo debut with the album S.O.L in November 4th, with the title "I Like That"
– He will hold his first solo concert on November 4th which will be aired live on Vlive.
– Wei's ideal type: are cute and short girls who can deal with his love for skin ship.
Profile by cntrljinsung
(Special thanks to: Timothy Chen, hotpot hyuk, Yoshinori Kanemoto, sleepy_lizard0226)
Note: Please don't copy-paste the content of this page to other sites/places on the web. Please do respect the time and effort the author put in compiling this profile. If you need/want to use info from our profile, please kindly put a link to this post. Thanks a lot! 🙂 – Kprofiles.com
How much do you like Jinhyuk?
You may also like: Lee Jinhyuk Discography
Latest Korean comeback:
Do you like Jinhyuk? Do you know more facts about him? Feel free to comment below. 🙂