KARD "RED MOON" Album Info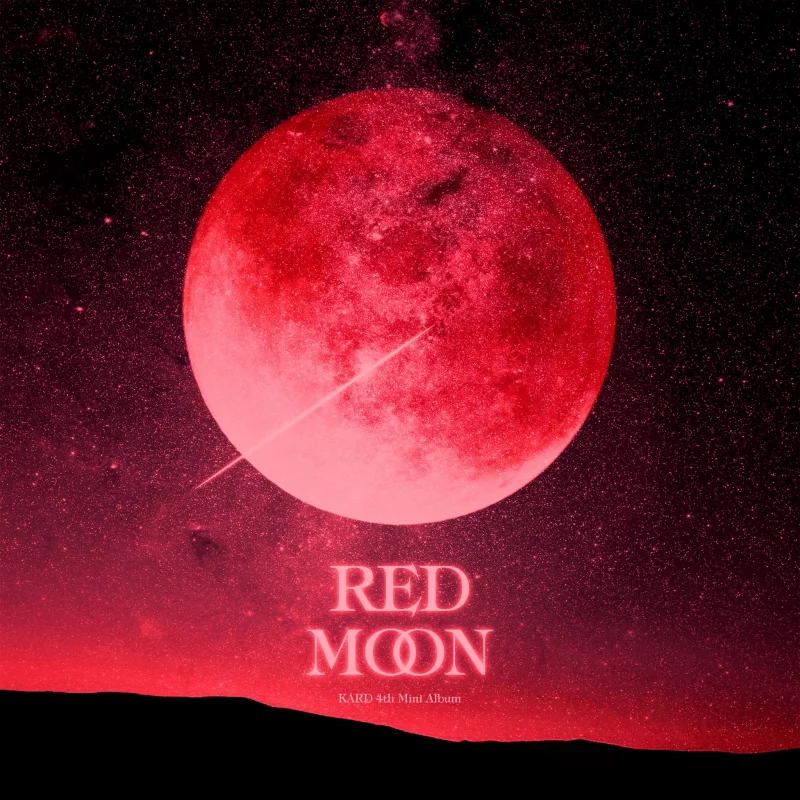 "RED MOON" is the fourth mini-album by KARD. It was released in February 12, 2020 with the song "RED MOON" serving as the album's title track.
Artist: KARD
Released: February 12, 2020
Type: Mini Album
Recorded: 2020
Genre: moombahton, trap
Length: 14:26
Label: DSP Media
Writers: BM, J.seph, Kang Eunjeong, Versachoi
Composers: BM, Kang Eunjeong, Versachoi, Olof Lindskog, 72, Hayley Aitken, Gavin Jones
Arrangers: BM, Kang Eunjeong, Versachoi, Ollipop
Track List:
1. GO BABY – 3:14
2. RED MOON – 2:52
3. ENEMY -2:55
4. INFERNO – 2:12
5. Dumb Litty – 3:13
Video links:
Teaser #1
Teaser #2
BM Concept Teaser
J.seph Concept Teaser
Somin Concept Teaser
Jiwoo Concept Teaser
Lookbook Video
"Red Moon" Keypoint Dance Video
Highlight Medley
"Red Moon" MV
"Red Moon" Performance Video
"GO BABY" Performance Video
"ENEMY" Performance Video
"INFERNO" MV
Music Platforms Links:
AppleMusic
Spotify
Made by Alpert
Note: Please don't copy-paste the content of this page to other sites/places on the web. If you use info from our profile, please kindly put a link to this post. Thanks a lot! 
 – Kprofiles.com
Related: KARD Profile
What is your favorite track from "RED MOON" by KARD?
Do you like "RED MOON" by KARD? Did I miss anything? Feel free to comment below.