Jo Yuri (former IZ*ONE) Profile and Facts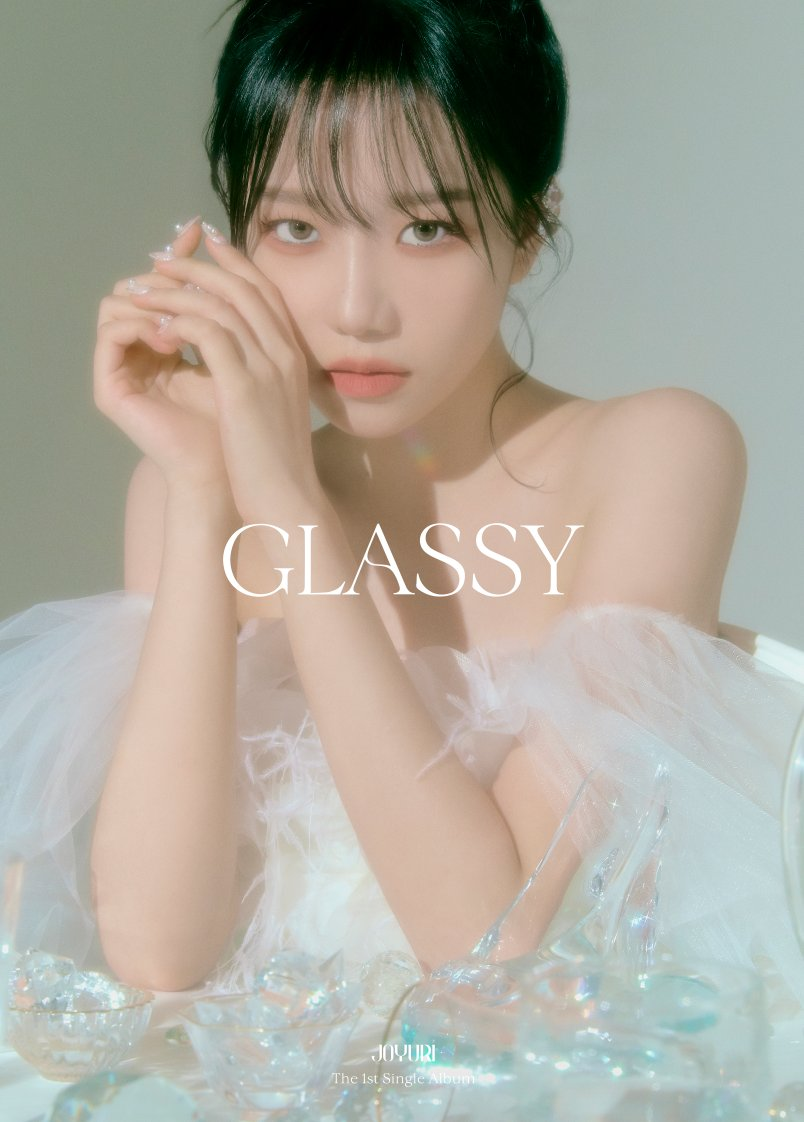 Jo Yuri is a South Korean solo singer under WAKEONE. She is a former member of the South Korean-Japanese girl group IZ*ONE under Off the Record Entertainment.
Fandom Name: GLASSY
Fandom Color: Yul-range
Jo Yuri Official Media:
Personal Instagram: zo__glasss
Instagram: joyuri_offcl
Twitter: @JOYURI_offcl
Facebook: JOYURI.offcl
YouTube: 조유리 JO YURI
Stage Name/Birth Name: Jo Yu Ri (조유리)
Birthday: October 22, 2001
Zodiac Sign: Libra
Chinese Zodiac Sign: Snake
Height: 162 cm (5'4″)
Weight: 45 kg (99 lbs)
Blood Type: AB
Jo Yuri Facts:
– She is from Busan.
– She has a younger sister (4 years younger).
– She trained for nine months.
– She can play the guitar, piano, and drums.
– She hates bugs.
– She have her own cat pet named Yona and dog pet named Gamja.
– Her favorite ice cream flavor is cotton candy.
– Her specialty is her husky voice.
– Her charm point is her lips.
– She knows how to play the piano, but she ended up giving up on that, because of financial issues.
– As a former contestant of Idol School, Yuri close to all the Fromis_9 members.
– She is also friends with ITZY's Ryujin and Chaeryeong, Weki Meki's Lucy & Yoojung, and Dreamcatcher's SuA.
– She loves pineapple on pizza and doesn't like seafoods.
– Her favorite movies are Harry Potter and Twilight.
– She's a fan of Baek Yerin, Kwon Jinah & MAMAMOO's Wheein.
– She likes Haikyuu, her favourite characters are Kageyama and Oikawa.
– When she was young, she learned to play violin briefly but she had to quit because her teacher has resigned.
– She really wanted to be an idol, she sell her own clothes back then to save up money and leave her hometown to achieve her dream.
– She was an individual trainee and went on Idol School, where she ranked 15th.
– She was an individual trainee when she joined Idol School. After that, Stone Music Entertainment decided to cast her.
– She is known to resemble former I.O.I and current Weki Meki member Yoojung.
– She composed and arranged the lyrics of one of the b-side tracks "Someday" in the album "BLOOM*IZ".
– She sang an OST for a kdrama, "Do you like Brahms?" titled "My Love".
– She was the currently youngest contestant to reach the 3rd round in King of Masked Singer.
– She and Yabuki Nako were roommates in IZ*ONE, Nako says that Yuri sings all day and night.
– When she was asked if she was a guy, who would she date, she said "Everyone [in IZ*ONE] is charming, it's hard".
profile made by skycloudsocean
Additional information provided by YoonTaeKyung, fanta, Atha Pratama, joochanbabie, Som0506, Alpert

Note: Please do not copy-paste our profiles to other places on the web. If you want to use our information, please provide a link back to this post. Thank you! –Kprofiles.com
Related: Jo Yuri Discography
IZ*ONE Profile
How much do you like Yuri?
Latest solo release:
Do you like Jo Yuri? Do you know more facts about her? Feel free to comment below 🙂