SuA Profile and Facts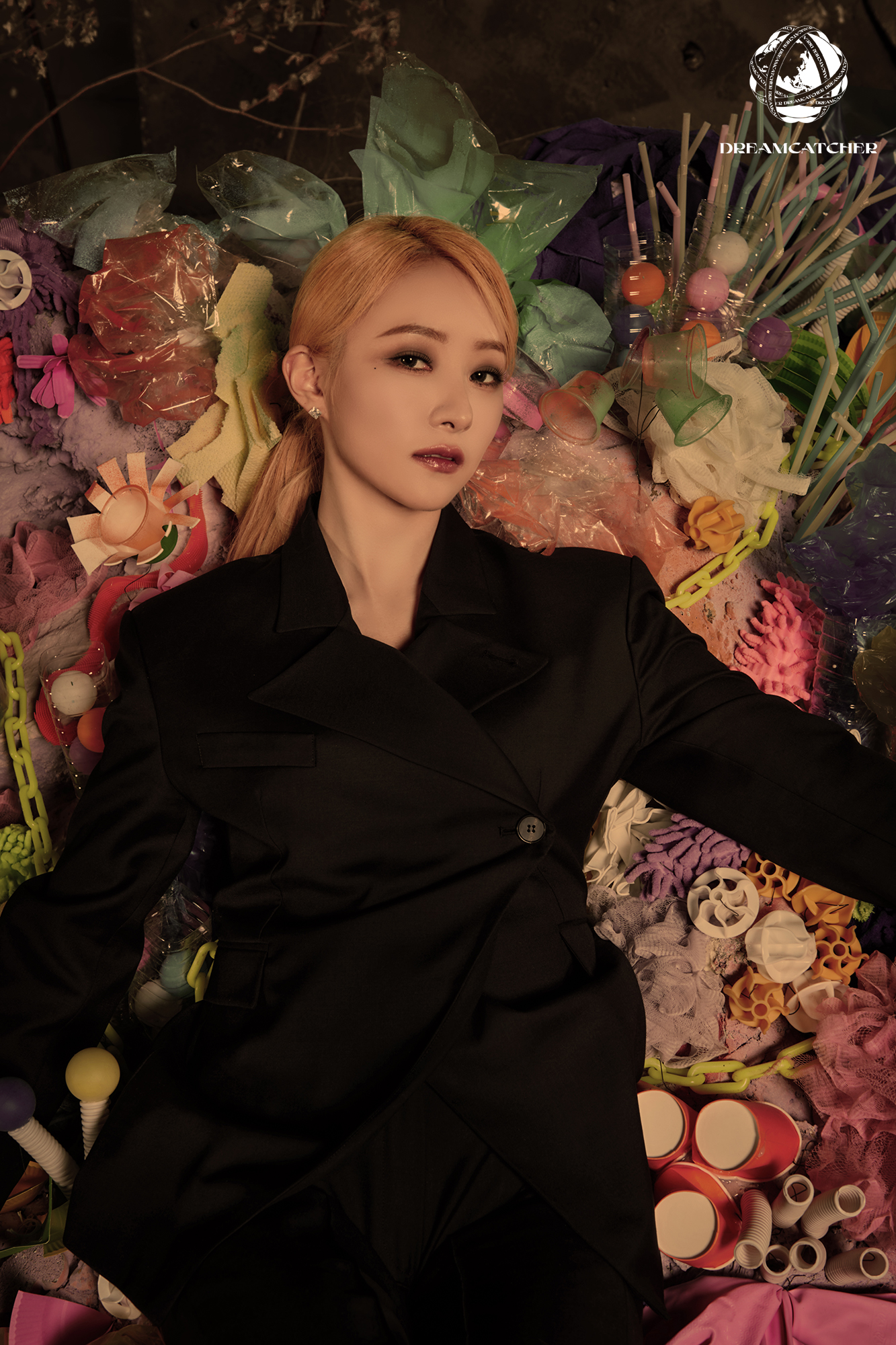 SuA (수아) is a member of South Korean girl group Dreamcatcher and a former member of MINX.
Stage Name: SuA (수아)
Birth Name: Kim Bo Ra (김보라)
English Name: Alice Kim
Birthday: August 10, 1994
Zodiac Sign: Leo
Height: 162 cm (5 ft 3¾ in)
Weight: 43 kg (94 lbs)
Blood Type: O
MBTI Type: ESFJ
Nightmare: Fear of restraint
Instagram: @sualelbora
SuA Facts:
– SuA's hometown is Changwon, South Korea.
– SuA has an older brother.
– SuA used to be a CJ E&M trainee.
– SuA's favorite color is red.
– SuA attended the Sacred Girls High School.
– Her favorite animal is an elephant.
– SuA has the smallest hands and feet among the members.
– SuA is the quickest to learn the dance routines quickly and helps the other members.
– She as a friendly personality and likes to be around people who can make her laugh.
– SuA's role models are Big Bang and Lee Hyori.
– She is also a fan of TVXQ.
– She creates choreographies and has for covers and improve them.
– She likes to draw and watch movies.
– SuA is a huge Avengers fan.
– SuA loves to clean.
– SuA can make a goat sound impression.
– SuA loves to be loud.
– She does not like cheese.
– She's really good friends with A.C.E's Jun (they used to train together in CJ E&M)
– She competed in a breakdance competition.
– She trained the longest of all the members.
– SuA's ideal type: A man who is sexy, also she is attracted to men who like her more than she likes them.
.・゜-: ✧ :-───── ❝ Credits ❞ ─────-: ✧ :-゜・.
sorrysweetie
Aimee Noa Waning,
Note: Please don't copy-paste the content of this page to other sites/places on the web. Please do respect the time and effort the author put in compiling this profile. Thanks a lot! 🙂 – Kprofiles.com
Return to Dreamcatcher Profile
How much do you love SuA?
Special Clip with her:
Do you like SuA? Do you know more facts about her? Feel free to comment below! 🙂