Yabuki Nako (IZONE/HKT48) Profile and Facts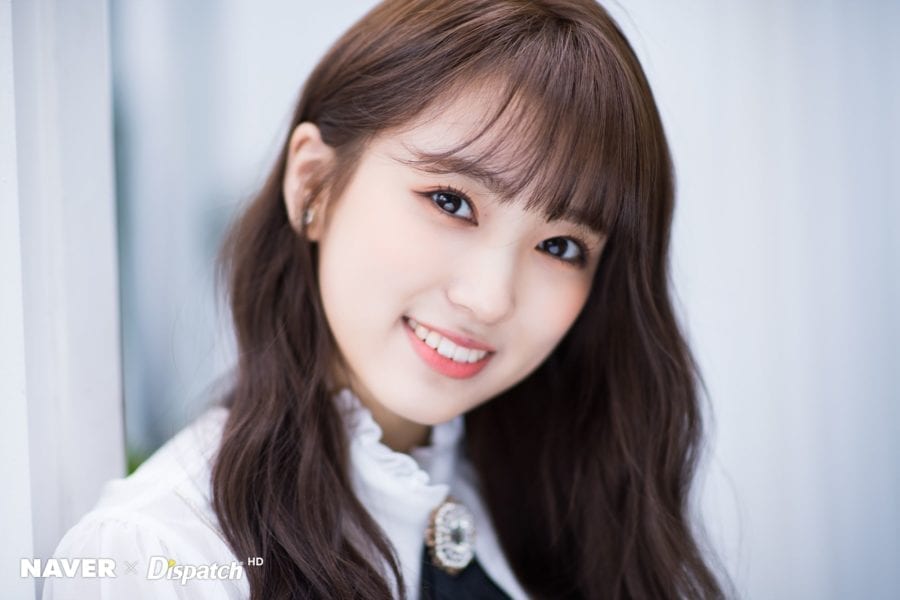 Name: Yabuki Nako (矢吹奈子)
Nickname: Nako (なこ)
Position: Vocalist
Birthday: June 18, 2001
Zodiac Sign: Gemini
Generation: Third
Height: 150 cm (4'9″)
Weight: 40 kg (88 lbs)
Twitter: nako_yabuki_75
Instagram: 75_yabuki
7Gogo: @yabuki-nako
Youtube: LittleGiant Nako
Nako Facts:
-Her official color is sky blue.
-She is known for being very short.
-She doesn't know her blood type.
-Nako was born in Tokyo, Japan.
–She joined HKT48 as a Kenkyuusei in November 2013 and was promoted to Team H in February 2014.
-Her favorite food is caramel pudding.
-She loves ice cream.
-Her favorite candy is choco pies.
-She can do ballet.
-Her charm point is her dimples.
-She is HKT48 3rd Generation's ace.
-She has an older sister and a younger sister.
-Nako is the best at Korean of IZONE's Japanese members.
-She is a fan of Jihyo from Twice and also admires Gugudan.
-She believes she was Sashihara Rino's cat in a previous life.
-Nako is afraid of heights.
-Her highest Senbatsu ranking is 9th (10th Senbatsu).
-Her best friend in HKT48 is Tanaka Miku.
-Sashihara Rino told her to audition for HKT48 at a fan event. Nako wants to go drinking with Sasshi when she's of age.
-Her hobbies are watching movies and doing karaoke.
-Nako ranked from F to A in Produce 48 and is the first F to A contestant to make the final group in the history of the Produce franchise.
profile made by skycloudsocean
Note: Please do not copy-paste our profiles  to other places on the web. If you would like to use our information, please provide a link back to this page. Thank you! –Kprofiles.com
back to IZONE profile | back to HKT48 Team H profile
How much do you like Nako?
Do you like Nako? Do you know more facts about her? Feel free to comment below!