Jisoo (BLACKPINK) Facts and Profile; Jisoo's Ideal Type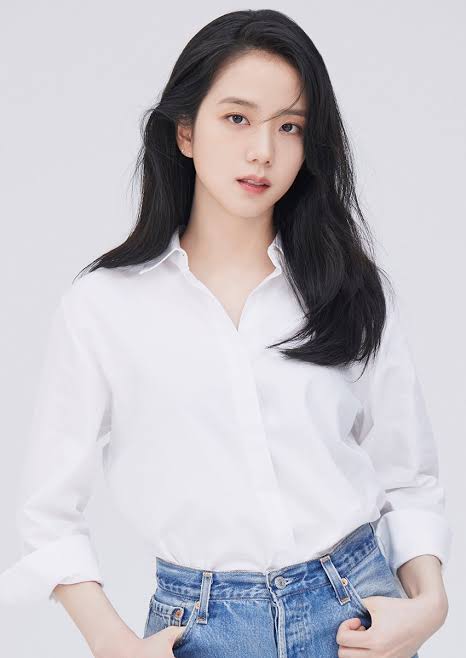 Stage Name: Jisoo (지수)
Birth Name: Kim Ji Soo (김지수)
Nickames: Chi Choo, Jichu
Position: Lead Vocalist, Visual
Birthday: January 3, 1995
Zodiac Sign: Capricorn
Birthplace: Gunpo, Gyeonggi-do, South Korea
Height: 162 cm (5 ft 3¾ in)
Weight: 44 kg (97 lbs)
Blood Type: A
MBTI Type: INFJ (Her previous result is ESTP)
Instagram: @sooyaaa__
Weibo: sooyaaa__
Jisoo Facts:
– Jisoo was born in Gunpo, a city in the province of Gyeonggi, South Korea.
– She has an older brother and an older sister, she is the youngest.
– She trained for 5 years (since July 2011).
– Jisoo's Chinese zodiac sign is Dog.
– She has a 4D personality
– She laughs a lot.
– She likes giving random nicknames to people.
– According to Jennie, Jisoo is the mood maker of the group.
– Jisoo loves telling dad Jokes (Vlive)
– Jisoo invented the word "yeong-an" which means "anyoeong" (and is the reverse form of it).
– Jisoo can play the drums.
– Jisoo can play piano but not the guitar (in a vlive with Rosé she told Rosé to teach her).
– She can speak Korean, Japanese and basic Chinese.
– According to Jennie (V Live App), Jisoo doesn't speak English (because she's embarrassed to do it) but she can understand it very well.
– Jisoo was popular in her school for her beauty and kindness.
– Jisoo's audition song was "I Have A Lover" by Lee Eun Mi.
– Jisoo is scared of heights.
– Jisoo would date Rose if she was a guy. (vLive Q&A)
– Jisoo's lips turn into a heart shape when she smiles.
– Jisoo's most favorite part of her face are her lips. (vLive Q&A)
– Jisoo hates shopping because she is often confused what to buy. (BP House)
– She is close friends with Twice's Nayeon (since trainee days), Red Velvet's Seulgi, and Girls' Day's Hyeri.
– Jisoo is also friends with Bona of WJSN and Sowon of GFriend.
– Jisoo invented two words: Ppoong and Nyeongan
– Jisoo was an Inkigayo MC (starting from Feb 5 2017 to Feb 3 2018) alongside GOT7's Jinyoung and NCT's Doyoung.
– She had a cameo appearance on KBS's 'The Producers' (2015).
– She acted in HISUHYUN's 'I'm Different' MV.
– Jisoo acted in EPIK HIGH – '스포일러(SPOILER) + 헤픈엔딩(HAPPEN ENDING)' M/V.
– She appeared in different CFs such as SAMSONITE RED CF with Lee Minho (2015), Nikon 1 J5 CF (2015), SMART UNIFORM CF with iKON (2015), Angel Stone CF (2015), SMART UNIFORM CF with iKON (2016), LG Stylus2 CF (2016).
– Jisoo really likes Pikachu (she has a lot of Pikachu merchandise).
– Jisoo sleeps with a plushie of a bunny and a plushie of Snoopy.
– Jisoo likes reading books.
– IKON members said she has the brightest smile.
– Jisoo is well known for being the only member that hasn't cried at award shows, but one of the other members said that she cries alone.
– Regarding food, she can eat almost everything (except organs XD), but she especially likes rice.
– Jisoo has a dog named Dalgom.
– Jisoo called Lisa her 'Chocolate mate' because Lisa gave her iced chocolate during a live show (which Jisoo was craving) but Jisoo didn't ask her to get it for her.
– Jisoo can play basketball and inline skates but she can't ride bicycles.
– Also, she did taekwondo (white belt).
– She said she plays "Overwatch" with Jennie.
– She is not scared on ghost or scary stories.
– She likes Harry Potter and Tom Hardy.
– Jisoo's favourite singer/band is TVXQ. ("Knowing Bros")
– She also likes to read manga as she keeps a stack of them near her bed to help her sleep. (V-live)
– She loves the color purple. (According to what she said on their Comeback V Live)
– She's a PC Gamer. (BLACKPINK House EP.1-2)
– Jisoo ranked 78th on TC Candler "The 100 Most Beautiful Faces of 2019".
– Jisoo ranked 26th on TC Candler "The 100 Most Beautiful Faces of 2021".
– Kim Samuel publicly confessed that he has a crush on Jisoo.
– Jisoo is called "Man Heart's Destroyer" and "Boy Crush".
– BigBang's Seungri said that Jisoo reminds him of T.O.P, who is random and unpredictable but also charismatic.
– Jisoo had a cameo appearance in Arthdal Chronicles.
– In August 2020, she was confirmed as a leading actress for drama called 'Snowdrop'.
– She's currently listed as an actress under YG Stage.
– She would like to learn how to swim. (Summer Diary in Hawaii)
– Jisoo's ideal type: someone who is really into her or who smiles pretty.
Jisoo Drama Series:
Snowdrop (설강화) | JTBC / 2021-22 – Eun Young-ro
Arthdal Chronicles (아스달 연대기) | tvN / 2019 – Sae Na-rae (Cameo)
Part-Time Idols (비정규직 아이돌) | SBS / 2017 – Herself (Cameo)
The Producers (프로듀사) | KBS2 / 2015 – Herself (Cameo)
Note: Please don't copy-paste the content of this page to other sites/places on the web. If you use info from our profile, please kindly put a link to this post. Thanks a lot! 🙂 – Kprofiles.com
Note 2: Jisoo updated her MBTI in June 2022 to INFJ (Her previous result is ESTP). (Source: Weverse)
(Special thanks to naru, _ PotatoJulie, Mina, legitpotato, satzu under mistletoe, -btsfangirl-, Eileen Nguyen, Hena De la Cruz, JAGIYA, Erza Scarlet TV, NMiguelCosta, Grace, BTS DREAMCATCHER, Jisoosociety, _kpopgurl_, Lamees, Amelia Kristanto, BlinkeuAutumn, Gauri Gupta, Kpoptrash, Lamiji, Jennie MinPark, alexis ng, angelaintan1108, bloo.berry, irem)
How much do you like Jisoo?
Related: Poll: Which Kim Jisoo role is your favorite?
BLACKPINK Profile
Do you like Jisoo? Do you know more facts about her? Feel free to comment below, since it can help new fans find more info about her. 🙂