Jihyo (TWICE) Profile and Facts: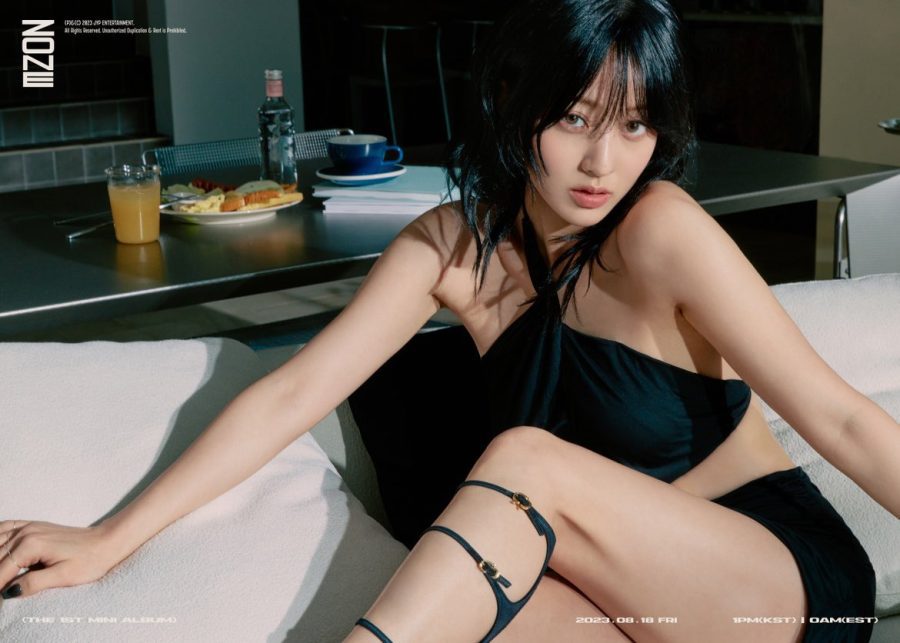 Jihyo (지효) is a member of the South Korean girl group TWICE, under JYP Entertainment. She made her solo debut on August 18, 2023, with the mini album ZONE.
Stage Name: Jihyo (지효)
Birth Name: Park Ji Soo (박지수), but legalized it to Park Ji Hyo (박지효)
Nationality: Korean
Birthday: February 1, 1997
Zodiac sign: Aquarius
Official height: 162 cm ( 5 ft 3¾ in) /Approx. Real Height: 160 cm (5'3″)*
Official Weight: 56 kg (123 lbs) / Appox. Real Weight: 49 kg (108 lbs)
Blood Type: O
Jihyo Facts:
– She was born in Guri, Gyeonggi-do, South Korea.
– Jihyo has 2 younger sisters, Seoyeon (born in 2008)  and Jiyoung (born in 2002).
– She became a JYP trainee when she was a third grader, after she won the 2nd place in a contest on Junior Naver for a child role.
– Jihyo is the Twice member who trained the most. She trained for 10 years.
– She trained with WG, 2pm, 2am, miss A, Got7 and literally everyone in JYP knows her.
– Jihyo was voted leader by the members and not JYP himself (by anonymous voting).
– Her real name is Park Jisoo. She legalized her name to Park Jihyo right before Sixteen.
– She is nicknamed "Hyo-mas" or "Thomas the train" for her big eyes and she is able to mimic Thomas.
– Her representative color is Apricot.
– In her pre-debut days, Jihyo was well recognized as the face of Innisfree's teen line "TN".
– Jihyo's favorite color is red.
– Jihyo cannot eat raw foods.
– She likes yogurt smoothies, chicken and meat, but she hates broccoli.
– Jihyo's hobbies are web-surfing and reading webtoons.
– She really enjoyed the webtoon "Appearance Supremacy".
– When she can't sleep, she listens to classical music or surfs the web on her phone.
– When she's stressed she likes to go to karaoke.
– The TWICE members named Jihyo as the best drinker (alcohol) in the group.
– She said she often checks Twitter.
– Jihyo is ambidextrous. (Twice Showtime)
– She used to wear braces.
– Jihyo is the aegyo machine of TWICE.
– She appeared in miss A's "Only You" music video
– She likes hanging out with her friends.
– Her favorite music is R&B Soul.
– When they first saw her, Jungyeon thought she was Indian, and Nayeon thought she looked exotic.
– KARD's Jiwoo was schoolmates with Jihyo during high school.
– Jihyo has a pineapple allergy, if she eats it, her throat gets itchy.
– She said she wants to sing a duet with senior artist Im Chang Jung.
– The TWICE members picked Jihyo as the member who cries the most.
– Among the TWICE members, Jihyo is the most scared of bugs.
– Nayeon picked Jihyo as the member most likely to suceed in society (Kim Shin Young's MBC FM4U radio show)
– Back in 2011, Jihyo had a CF together with Boyfriend for TN:Teen Nature
– Jihyo and Chaeyoung wrote their group's song "Eye Eye Eyes".
– In the dorm, Jihyo, Nayeon, Sana, and Mina share the biggest room.
– On August 5, 2019, it was confirmed that she is dating Kang Daniel.
– On November 10, 2020, Jihyo and Daniel were announced to have broken up due to their mutually busy schedules.
– Jihyo's ideal type: "Someone who I can show my true self to; Someone I can be most comfortable with."
NOTE: Please don't copy-paste the content of this page to other sites on the web. If you use info from our profile, kindly put a link to this post. Thanks! – KProfiles.com
(Special thanks to ST1CKYQUI3TT, brightliliz, hezekielgrace, Tricia Dillera, Wong Raybriel, Sei ri, Wong Raybriel, NURUL MUJAHIDAH BT AMIR SAIDY, Noisy Introvert, sugoimaou)
Related: TWICE Members Profile
Jihyo Discography

How much do you like Jihyo?
Solo Debut:
Do you like Jihyo? Do you know more facts about her? Feel free to comment below.