Dami (Dreamcatcher) Profile and Facts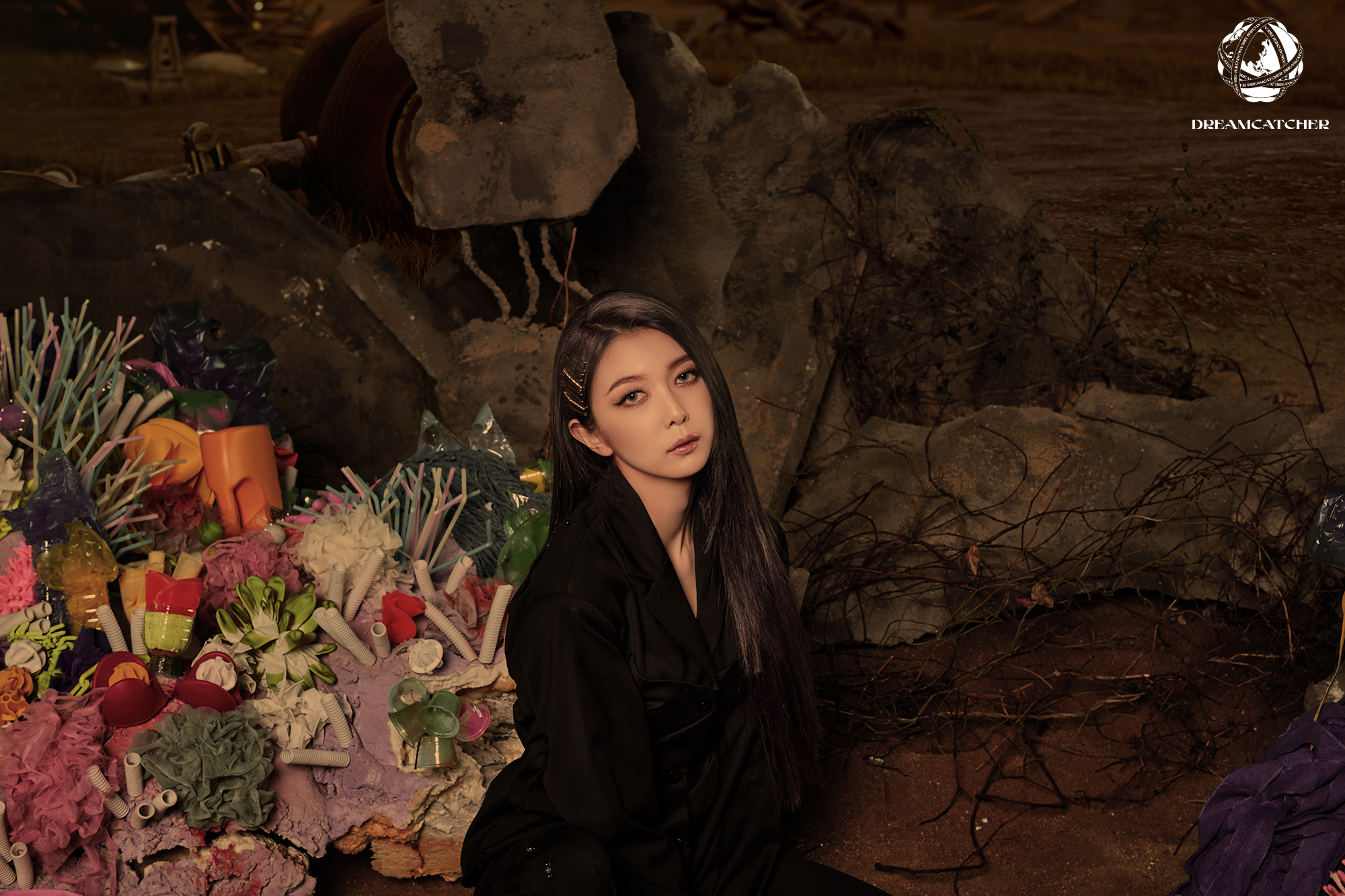 Dami (다미) is a member of South Korean girl group Dreamcatcher and a former member of MINX.
Stage Name: Dami (다미)
Real Name: Lee Yu Bin (이유빈)
English Name: Emma Lee
Birthday: March 7, 1997
Zodiac Sign: Pisces
Height: 163 cm (5'4″)
Weight: 44 kg (97 lbs)
Blood Type: A
MBTI Type: INFJ
Nightmare: Oulinophobia or Agliophobia
Instagram: @00ld_ami
Dami Facts:
– Dami's hometown is Seoul, South Korea.
– Dami has a brother who has been a soldier in the Korean military for several years.
– She wishes she could raise a pet bear.
– Dami likes animals and thought about becoming a breeder.
– She can do chick chirping sounds.
– She is a fan of "One Piece" Manga/Anime.
– She likes books, and always seeing reading anywhere if she can.
– Dami learned Kendo.
– Her favorite author Murakami Haruki.
– Dami is close friends with Somin from KARD.
– Dami is in a '97 liner group with Oh My Girl's Binnie, Gfriend's Yuju, Momoland's Jane, HINAPIA's Minkyeung and Gyeongwon and DIA / Uni.T's Yebin. (BNT interview)
– Nationality: Korean
– She was a participant on the YG show MIXNINE, but she left the show early, due to schedule.
– She is friends with Somin and Jiwoo from Kard.
– Her dream collaboration would be Billie Eilish; her favorite song of hers is "idontwannabeyouanymore".
– Genres Dami would like to try are EDM, Future House, and Electronic.
– When they were all trainees, Dami and Siyeon got caught dying Dami's hair while the rest of the members were on lookout (Eric Nam' KPOP Daebak EP. 101 / insomnicsy)
– She shares a birthday with Enoi's Dojin.
– Dami's ideal type: Someone she can learn from, someone who can talk a lot compared to her.
.・゜-: ✧ :-───── ❝ Credits ❞ ─────-: ✧ :-゜・.
sorrysweetie
Aimee Noa Waning, handongluvr Zara
Note: Please don't copy-paste the content of this page to other sites/places on the web. Please do respect the time and effort the author put in compiling this profile. Thanks a lot! 🙂 – Kprofiles.com
Return to Dreamcatcher Profile
Special Clip with her:
Do you like Dami? Do you know more facts about her? Feel free to comment below! 🙂