YongYong Profile and Facts: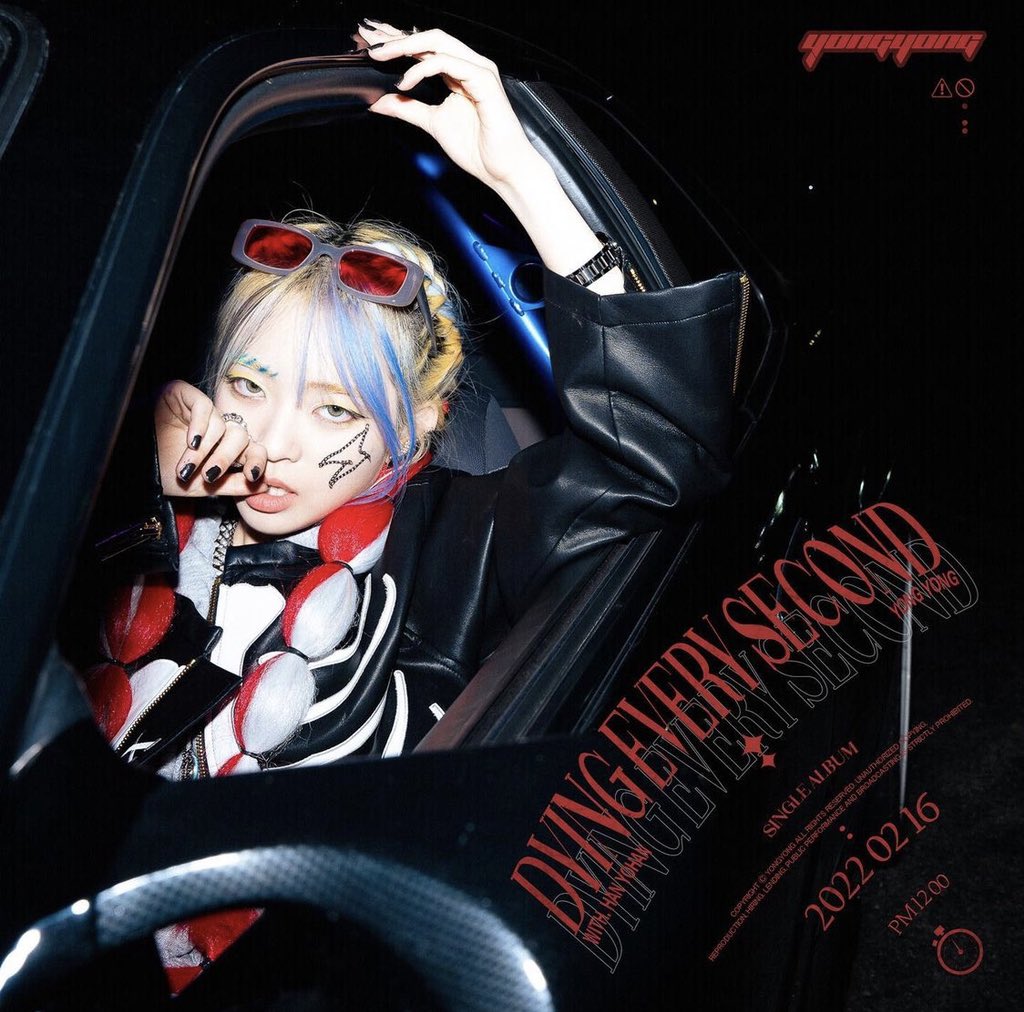 YongYong / 용용 is a South Korean solo rapper and vocalist signed under MIXINMEDIA.
She debuted on the 25th of May in 2017 with 'Scribble'.
Fandom Name: Nyom Nyom Corps
Stage Name: YongYong / 용용
Birth Name: Na Heesu / 나희수
Birthday: 9th of June, 1998
Zodiac Sign: Gemini
Nationality: Korean
Height: 161 cm / 5'3"
Blood Type: O
Instagram: doubleyis
SoundCloud: dby_is
Twitter: babydragonyy
YouTube: 용용 (YONGYONG)
MIXINMEDIA's YT: MIXINMEDIA
YongYong Facts:
– Her MBTI is INFJ.
– She was born in the year of the Tiger.
– Family: Parents, and a younger brother.
– She can speak Korean, English and Japanese.
– Hobbies: Dancing, fashion, going on walks, collecting perfumes.
– Her favorite song of ASH ISLAND is 'DEADSTAR'.
– She doesn't think she's tall, but rather small.
– Several piercings on her ears.
– She doesn't have any tattoos yet.
– She wants to try more rock in the future.
– She dislikes worrying her fans.
– YongYong wants to comfort her fans through her music and give them strength.
– She thinks her fans are adorable and she loves them all.
– YongYong loves interacting with her fans.
– She gets easily flustered when she receives compliments.
– YongYong cannot eat cold noodles, cockle bibimbap or kimchi.
– Bacon Tomato Deluxe is her number one pick from McDonald's.
– She loves Hawaiian pizzas and milkshakes with cherries.
– Her favorite foods is always changing.
– YongYong's allergic to bananas.
– She likes sweet snacks and sweet drinks.
– YongYong isn't a big fan of mint chocolate, but she still eats it.
– She likes Monster Energy's Mango Loco.
– Doesn't have her driver license yet.
– YongYong doesn't like being asked about her ideal type.
– Her favorite scent is coconut and vanilla.
– YongYong loves mango tulips.
– She thinks that orange zana roses is even prettier mixed with blue roses, blue stars and lotus flowers.
– A hobby of hers is fashion, she loves reforming clothings.
– She doesn't have a role model in the fashion industry.
– Her favorite clothing brand is Adidas.
– When she gets dressed, she characterize herself like a game character.
– She loves the character Hello Kitty a lot.
– Her outfits are of a stylish, but relaxing ones by mixing comfortable with sporty.
– 'Baby I Hate Me Now' was written in 30 minutes.
– According to YongYong, all the songs of Namie Amuro are cool; she likes 'Hero'.
– One of her favorite singers is Aimyon / あいみょん.
– She's into dancing so she makes songs based on dancing to them.
– YongYong learned dancing in middle school.
– Someone YongYong respects is CRAZY MACHINEZ, whom can sometimes be seen in her music videos.
– YongYong loves going on vacations where she can relax and not think of work.
– She's constantly planning new albums.
– In October of 2021, her and ASH both performed at Rolling Hall.
– On the 9th of Jan. in 2022, she performed at Rolling Hall, this time with Hanse and D.Ark.
– She brought a special guest to her performance, ASH ISLAND.
– In Feb. of 2022, she released an music video for 'Dying Every Second'.
– She released 'midnight Xonata' on the 25th May, 2022.
NOTE: Please don't copypaste the content of this page to other places on the web.
If you use info from our profile, kindly put a link to this post. Thanks – Kprofiles.com
Profile Made by rosieswh
( Special thanks to Chillin's short bodyguard )
Check out > YongYong Discography
Latest Release: midnight Xonata
Do you like YongYong? Do you know more facts about her?
Feel free to comment down below. Thank you for your help!