Hanse (VICTON) Profile, Facts, and Ideal Type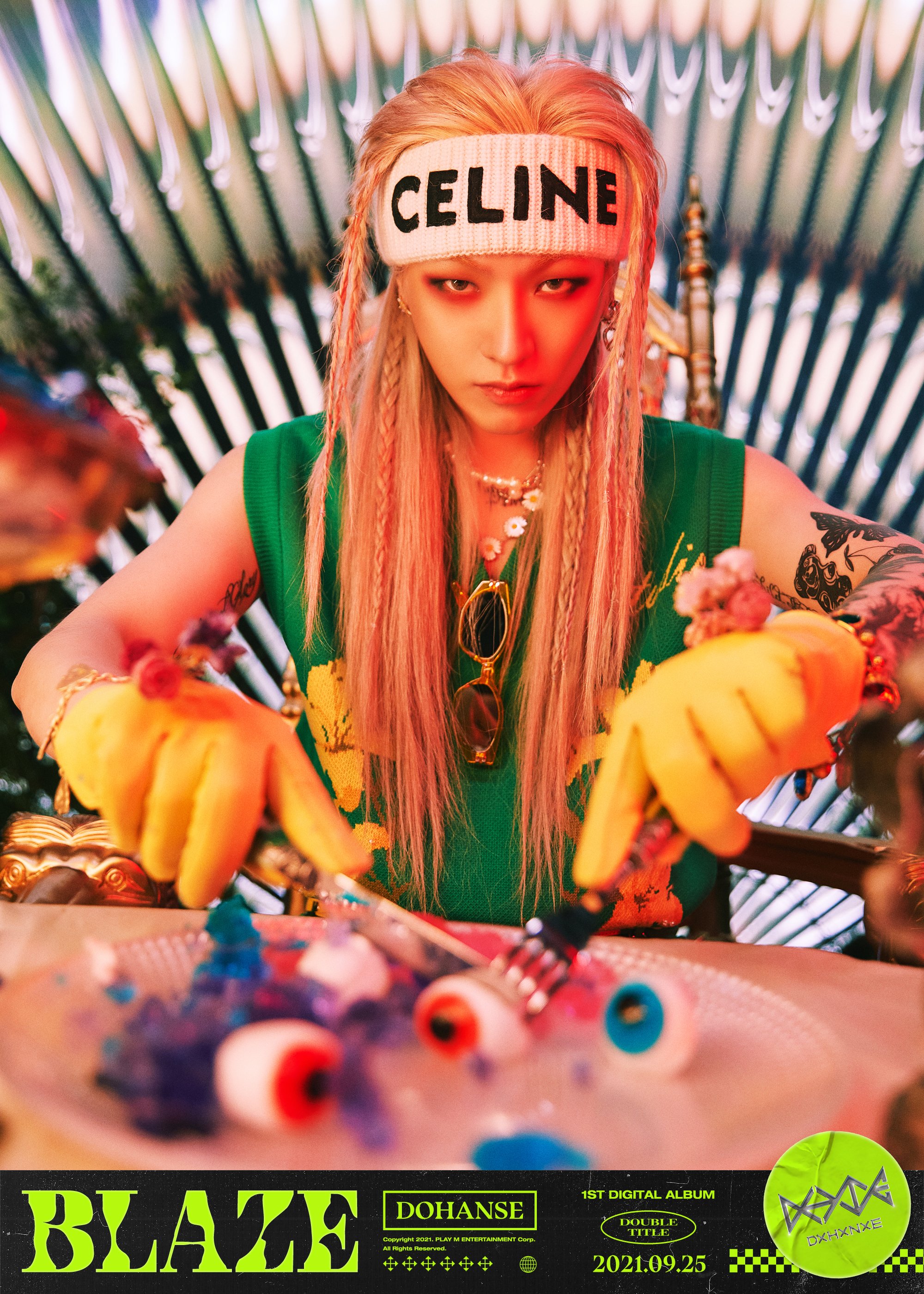 Hanse (한세) is a member of the South Korean boy group VICTON. He debuted as a soloist on September 25th, 2021 with 1st Digital Album [BLAZE].
Stage Name: Hanse (한세)
Birth Name: Do Han Se (도한세)
Birthday: September 25, 1997
Zodiac Sign: Libra
Height: 176 cm (5'9″)
Weight: 62 kg (136 lbs)
Blood Type: A
Nationality: South Korean
MBTI Type: ESTJ
Representative Emoji: 🐱
Instagram: @dxhxnxe
Hanse Facts:
– He has one sibling, a younger sister.
-His positions in VICTON are Main Rapper and Lead Dancer
– Sese is one of his nicknames
– He has a fear of cats and water.
– Outwardly he looks cold, but he is a warm person on the inside.
– When he diets he does not focus on the type of food he is eating, but on portion control.
-He is under Play M Entertainment.
– He hates negative environments.
-The members say that Hanse always hogs the microphone during karaoke.
-In VICTON's 'family', Hanse is the oldest son.
– "Your Smile and You". is one of his favorite VICTON songs.
– When asked which member he would date if he was a girl he said: "No one, I've seen so many things (laughs). Rather than a lover, a friend would be okay". (Marie Claire March 2017 Issue)
– He practices Christianity.
-Hanse is part of VICTON's maknae line along with Byungchan and Subin.
-If he was stranded on a deserted island he would bring a bible.
– Members find it difficult to hate him even when he's in a bad mood.
– The older members joke that Hanse destroyed the groups hierarchy.
– He is able to pick up a lot of things with his toes.
– He likes to use a lot of aegyo around the older members.
– His room is always messy because he never cleans it.
– He can make a heart with his lips.
-He often paints his nails.
-Hanse has a lip, nose, and ears pierced.
– One of his hobbies is doing freestyle raps. (Marie Claire March 2017 Issue)
– Chicken is one of the foods he eats the most. (Marie Claire March 2017 Issue)
– His favorite musicians include: Drake, Ty Dolla Sign, and Ready.
-He likes hip hop music the most.
-He has dimples.
-If he could have a super power it would be the ability to control time.
-Hanse doesn't have the best vision, so he usually wears contacts and occasionally glasses.
-He has taken part in writing several VICTON songs.
-If Chan had to describe Hanse with one word it would be 'Freedom'.  He thinks this because Hanse often lives doing whatever he wants.
-He tends to sleep late, but is able to get ready very quickly, so he is never late.
-Hanse says that out of all the members he is best at aegyo.
-He has a strange sleeping habit where he sits up on bed when he is woken up, but then automatically falls asleep again in that position.
– Before he goes to bed he always turns on his mini humidifier and prays. (Marie Claire March 2017 Issue)
– His role models are Dynamic Duo.
– Hanse released a self composed song called 'Hallelujah' in 2019.
-His favorite 'superhero' is Thanos.
-He is the second shortest in VICTON.
-His MBTI is ENFP.
-One time when VICTON was playing a game, he kimbap smacked him in the face.
-In the VICTON dorms his roommate is Subin.
–Hanse's Ideal Type: Someone who is usually pure and cute, but can also look sexy; and someone who is proud of their work and looks sexy while doing it.
Hanse's Tattoos and Their Meanings
1. Semicolon on his wrist: Represents the difficulties he went through during VICTON's long hiatus. It also reminds him to love himself.
2. Cross on his left shoulder/chest: Represents his faith.
3. The phrase "Praise ye Jehovah, praise the Lord" and a cross on his right shoulder and chest: The phrase is a lyric from his song "Hallelujah".  It reminds him to praise the Lord, don't get lost, and don't be weak.
4. He has another tattoo, but he will not reveal it as it is in a 'dangerous place'.
Profile Made By ♥LostInTheDream♥
How Much Do You Like Hanse?
You may also like: Do Hanse Discography
Solo Debut:
Do you like Hanse? Do you know more facts about him? Feel free to comment down below! 🙂