Win (MCND) Profile and Facts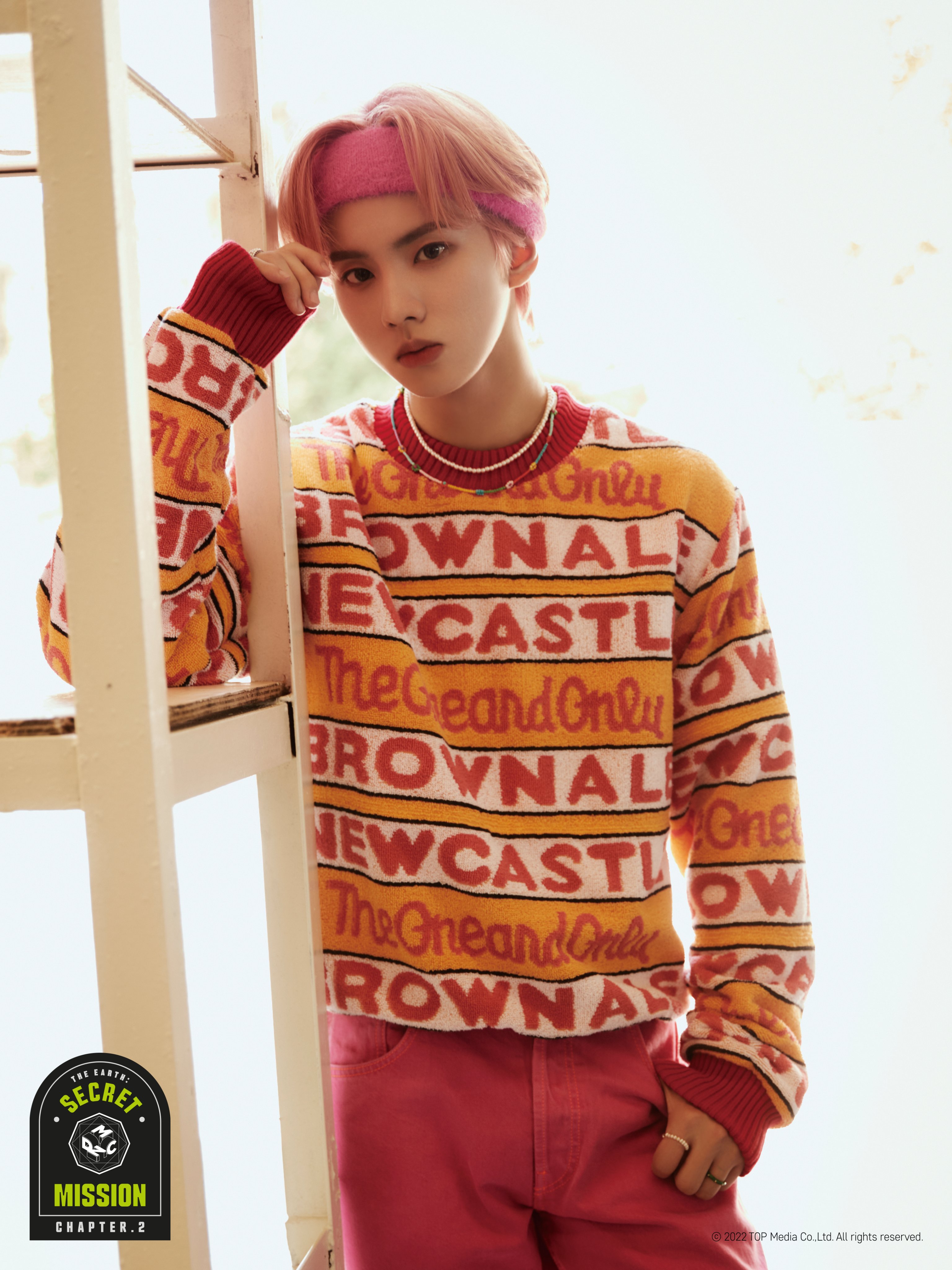 Win is a member of the South Korean boy group MCND.
Stage Name: Win (윈)
Birth Name: Bang Jun Hyuk (방준혁)
Position: Lead Rapper, Maknae
Birthday: December 19th, 2004
Zodiac Sign: Sagittarius
Height: 175 cm (5'9″)
Weight: 55 kg (121 lbs)
Blood Type: B
Nationality: Korean
Win Facts:
– One Word: "Win is a Win."
– He participated on Under19 but left the show due to health reasons.
– His nicknames are 'Shorty', 'Rascal' and 'Puppy'.
– Win trained before debut for 2,5 years. (ASC) – His hobby is drawing.
– His favorite food is samgyeopsal (barbecued pork belly).
– His Chinese zodiac sign is Monkey. – 3 things he hears often is "Hi", "You're handsome", and "Your voice is nice."
– If he was the last person on Earth he would want to plant an apple tree that lives for a year.
– He thinks his TMI is that he moves his ears when he's bored.
– His specialty is doing different genres of rap.
– He is a middle school student.
– Favorite food: Pork belly, Tteokbokki
– In the dorm, Win and Minjae share a room (bunks).
– Childhood dream is to be a boxer. He saw a game once and it was cool.
– Favorite seasons are spring and fall
– He said that his eyesight is not good but he doesn't know the exact numbers
– Favorite nicknam is Puppy because his members call him so.
– If he wins first prize in a lottery, he will enjoy luxury.
– Specialty: Moving his ear
– Hobby: Drawing
– His first travel overseas was with MCND when they went to LA to dance
– Favorite food is samgyeopsal and tteokbokki
– He doesn't carry a bag
– Currently studying in Hanlim Arts School
– Sleeping Habit: Moving a lot – Castle j, Minjae and Win share a room in their dorm
Note: Please don't copy-paste the content of this page to other sites/places on the web. Please do respect the time and effort the author put in compiling this profile. If you need/want to use info from our profile, please kindly put a link to this post. Thank you.
Made by Piggy22Woiseu
(Special thanks to chooalte❣)
Do you like Win? Do you know more facts about him? Feel free to comment down below.