What is your favourite K-POP Song Containing The Color Black?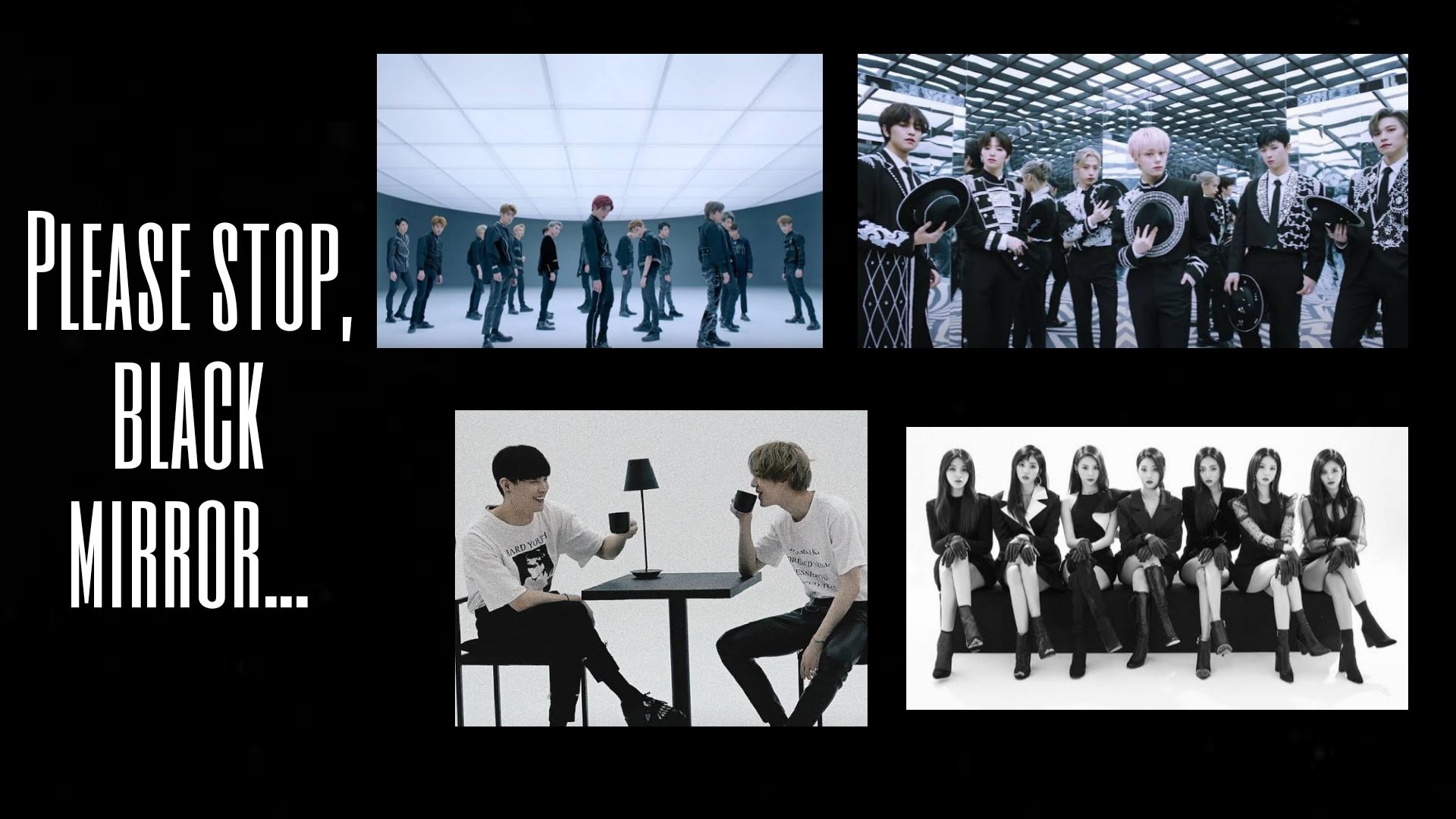 Black is known to be a very popular color, especially among the younger generation. It can be used to indicate darkness, as well as seriousness, and can refer to good vs evil. The color comes in a range of hues, including Carbon Black, Super Black and Coal Black. Which K-POP song containing the color black do you like the most?
CLC's Black Dress
aespa's Black Mamba
CIX's Black Out
ONEUS' Black Mirror
UNB's Black Heart
A.C.E's Black and Blue
NTX's Black Hole
Dreamcatcher's Black or White
GWSN's Black Hole
ChoColat's Black Tinkerbell
VIXX's Black Out
GreatGuys' Black&White
Rainbow's Black Swan
PRISTIN's Black Widow
SHINee's Black Hole
NU'EST's BLACK
The Rose's Black Rose
Kei.G x Moti (PLT)'s Black Gold
Lim Hyunsik (BTOB)'s Black
CRAVITY's Blackout
PENTAGON's The Black Hall
TAEMIN (ft. Kid Milli)'s Black Rose
Jus2's Long Black
G.NA's Black & White
BTS' Black Swan
GWSN's Total Eclipse (Black Out)
NCT's Black on Black
EXO's Black Pearl
M.I.B's Dash (Men In Black)
Cross Gene's Black or White
Wonder Girls' One Black Night
SUNMI's Black Pearl
Super Junior's Black Suit
G-Dragon (ft. JENNIE)'s Black
IU's Blackout
HyunA (ft. LE)'s Blacklist
Lee Hyori's Black
Turbo's Black Cat Nero
SUNMI's Noir
BoA's Black
What is your favorite K-POP song containing the color black? (pick up to 5)
Did I leave one of your favorite songs out? Would you like me to curate more polls with colors? Do leave a comment below!
post by casualcarlene