Motohashi Meika (Produce 101 Japan The Girls) Profile and Facts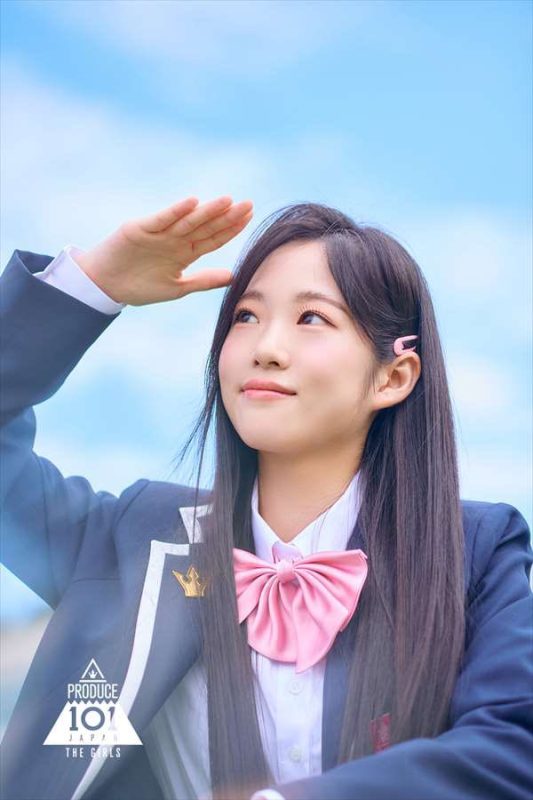 Motohashi Meika (本橋明桜) is a Japanese model and former Produce 101 Japan The Girls contestant.
Stage Name: Meika (めいか)
Birth Name: Motohashi Meika (本橋明桜)
Birthday: August 24, 2006
Zodiac Sign: Virgo
Height: 154 cm (5'0'')
Weight: –
Blood Type: –
MBTI: ESFJ
Instagram: m_meimei08
Twitter: m_meimei08
Mixchannel: 17016943 (inactive)
Motohashi Meika Facts:
– Her nickname is Mei Mei.
– Her favorite song is Roller Coaster by NMIXX.
– She was a finalist in the 2022 High School Girl MissCon as the Kanto Area Representative.
– She is a huge fan of Kep1er, she mentioned Hikaru and the group in a speech about her dreams of becoming an idol. [source]
– You can see her appear in the MissCon 2022 Youtube .
– She prefers dogs over cats.
– She was a model for TGC Teen 2022 Osaka.
– Her specialties are hula hooping and her flexible wrists.
Produce 101 Japan The Girls Information:
– Ranking by Episode: EP1 #69, EP2 #80, EP3 #87, EP5 #87
– Signal Song Fancam
– 1 Minute PR
– Eye Contact
– In episode 1 she was ranked 69th in the contestant voted evaluation and was ranked in Grade D after her introduction stage.
– Motohashi Meika vs Shibagaki Arisa Challenge
– In episode 3 she remained in Grade D after the re-evaluation.
– In episode 3 she performed "Body & Soul" by SPEED with the position main vocalist, her team later lost to Sakurai Miu's team.
– Body & Soul Fancam
– She was eliminated in Episode 5 after ranking 87th place in the first elimination.
profile made by gldfsh