Min Hyorin Profile and Facts; Min Hyorin's Ideal Type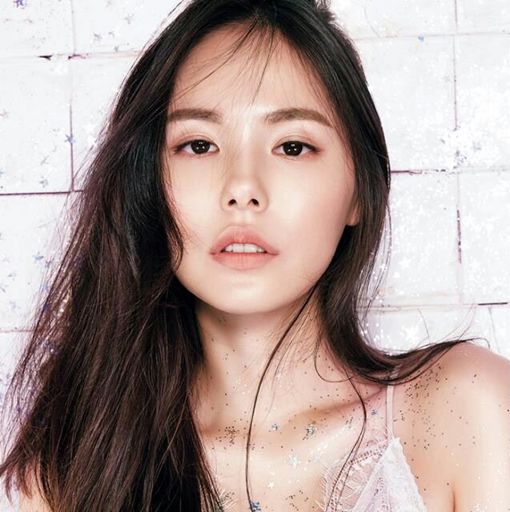 Min Hyorin (민효린) is a South Korean actress under Plum Entertainment.
Stage Name: Min Hyorin (민효린)
Birth Name: Jung Eun-ran (정은란)
Birthday: February 5, 1986
Zodiac Sign: Aquarius
Nationality: Korean
Height: 164 cm (5'5″)
Weight: 43 kg (94 lbs)
Blood Type: A
Instagram: @hyorin_min
Min Hyorin Facts:
– Birthplace: Daegu, South Korea.
– Family: Parents, two older siblings (one brother, one sister)
– She adopted the stage name Min Hyorin and started working as a model in 2006.
– Hobbies: Watching movies. She also likes dancing and she's talented at it.
– She has starred in several music videos for groups and artists such as; F.T. Island, Park Kiyoung, Evan (Click B), Mighty Mouth, Jo Sungmo, Song Jieun (ex-SECRET), Taeyang (Big Bang), Junho (2PM), Unnies.
– She is also a singer. She has released a studio album and a single back in 2007-2008.
– She made her acting debut under JYP Entertainment back in 2009.
– She has a pointy nose and a doll-like appearance, a common symbol of western beauty.
– She was falsely known for having had plastic surgery in her nose. Min Hyorin sued the plastic surgeon who started this fake rumor about her and supported that she has only had eye surgery and gotten her teeth laminated.
– As a model and a celebrity she likes to keep her make up simple and natural.
– In March 2017, her contract with JYP ended and she has since signed to Plum Entertainment.
– On February 3, 2018, she married longterm partner soloist and Big Bang member Taeyang.
– On September 27, 2021, it was confirmed she and Taeyang are currently expecting their first child together.
– On December 6, 2021, it was reported that the star couple had recently welcomed a healthy baby boy.
– Min Hyorin's ideal type: "My ideal type is a family man. I like being casual, so I like casual guys aswell. I think we'll have lots to share. Guys that are warm & sophisticated"
Min Hyorin Movies:
Race to Freedom: Um Bok Dong (자전차왕 엄복동) | 2019 – Kyeong-ja
Was Will | 2016 – Girl from the future 2116 (Mockumentary)
Twenty (스물) | 2015 – Jin-joo
A Millionaire on the Run | 2012 – Mi-ri
The Grand Heist (바람과 함께 사라지다) | 2012 – Baek Soo-ryun
Sunny (써니) | 2011 – Jung Soo-ji
Age of Milk | 2011 – Jin (Short movie)

Min Hyorin Drama Series:
The Happy Loner (개인주의자 지영씨) | KBS2 / 2017 – Na Ji-young
Persevere, Goo Hae-ra | Mnet / 2015 – Goo Hae-ra
Romance Town (로맨스 타운) | KBS2 / 2011 – Jung Da-kyum
The Romantic Movement: Seoul | Web Series / 2010 – Alice
Dr Champ (닥터챔프) | SBS / 2010 – Nurse (Cameo)
Triple (트리플) | MBC / 2009 – Lee Ha-ru

Min Hyorin Variety Shows:
Sister's Slam Dunk (언니들의 슬램덩크) | KBS2 / 2016 – Cast Member
Trend Report Feel 6 | Mnet / 2010-2011 – Host
Fox's Butler | MBC / 2010 – Cast Member

Min Hyorin Awards:
2017 2nd Asian Artist Awards | Choice Award ("The Happy Loner")
2016 15th KBS Entertainment Awards | Variety Show Rookie Award ("Sister's Slam Dunk")
2012 49th Grand Bell Awards | Photogenic Award
2012 16th Puchon International Fantastic Film Festival | Fantasia Award
2011 19th Korean Culture & Entertainment Awards | Best New Film Actress ("Sunny")
made by Min Ailin
Note: Please don't copy-paste the content of this page to other sites/places on the web. Please do respect the time and effort the author put in compiling this profile. If you use info from our profile, please kindly put a link to this post. Thanks a lot! 🙂 – Kprofiles.com
Which Min Hyorin role is your favorite?
Which is your favorite Min Hyorin role? Do you know more facts about her? Feel free to comment below. 🙂