Kyungho (TO1) Profile and Facts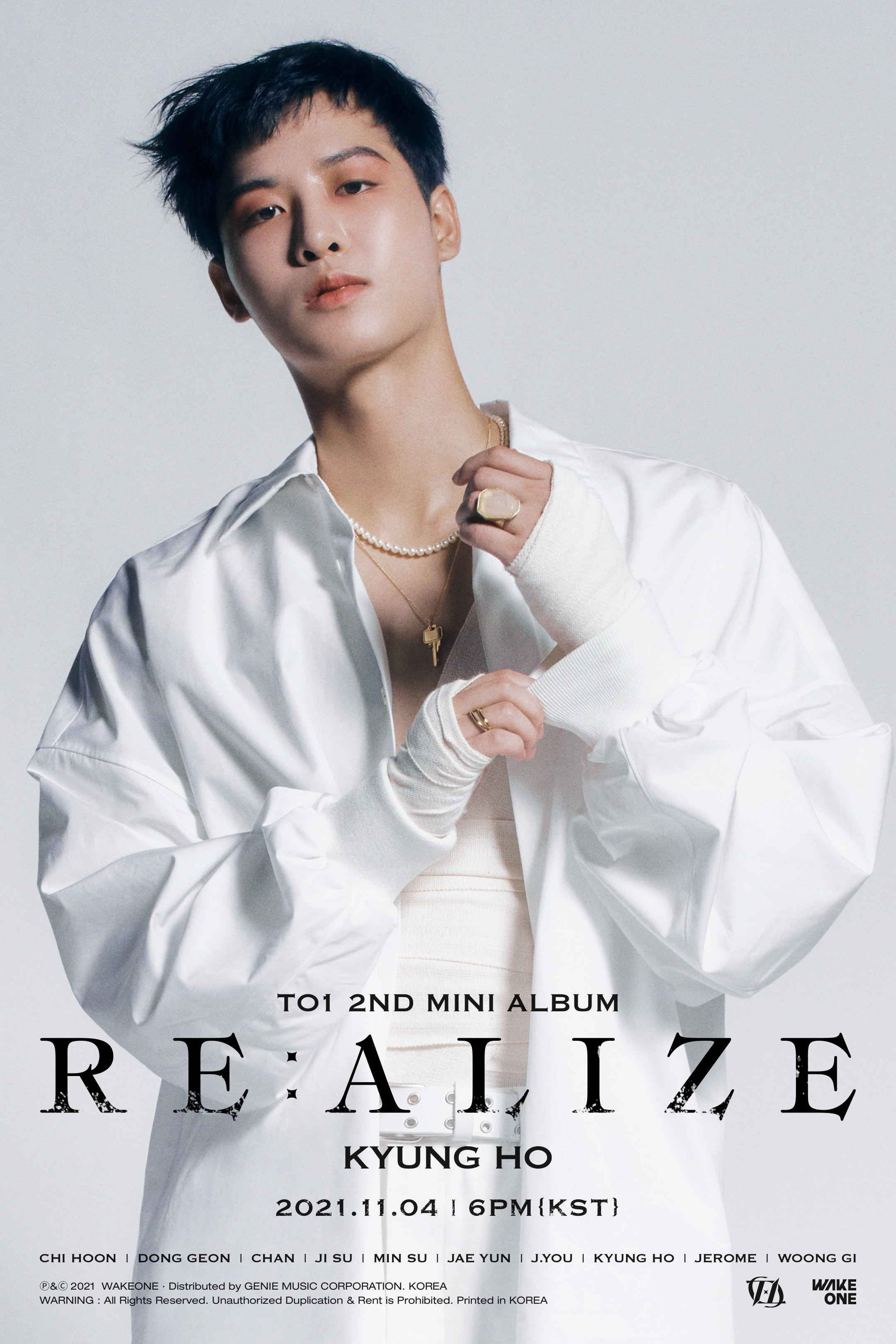 Kyungho (경호) is a member of the South Korean boy group TO1.
Stage Name: Kyungho (경호)
Birth Name: Jang Kyung Ho (장경호)
Birthday: May 7th, 2001
Zodiac Sign: Taurus
Height: 183 cm (6'0″)
Weight: 70 kg (154 lbs)
Blood Type: A
Nationality: Korean
Element: Fire
MBTI Type: INFP
Official Animal Emoji: Dinosaur 
/ Black cat 🐈‍⬛
Kyungho Facts:
– Kyungho ranked 4th place in WORLD KLASS.
– Kyungho has one sibling, an older sister.
– Specialtis: Dancing & Vocals.
– Motto: "The more you do something, the bigger it will get, So it's a worry".
– His nickname is Boss Baby.
– His position in the group is Main Dancer and Vocalist.
– He is the tallest member of the group.
– His element in the group is Fire.
– He is part of the maknae line.
– He knows how to choreograph dances.
– He enjoys freestyle rapping.
– He has difficulties lighting matches.
– He can do cover dances to "Black Swan" by BTS and "Kick It" by NCT 127.
– He is under n.CH Entertainment and Stone Music Entertainment
– If he could switch bodies with another member it would be Woonggi. This is because he feels more comfortable being the youngest. ("[TOO Episode] #8 TOO News)
– He gets swollen/bloated easily so he does a lot to prevent it; he gets up at 4 or 5 am (1 hour earlier than usual) to take a foot bath, a shower, and workout when they have a shooting so that he can sweat out and be less swollen. He cannot fall asleep in the car while on the way to the salon, because all his hard work to reduce his swelling will be in vain. ("[TOO Episode] #8 TOO News)
– The compliments he likes the most are "you are not swollen today," or "you look slim from top to bottom,".
– If you tell him he looks swollen, he won't talk to you for a day. ("[TOO Episode] #8 TOO News)
– A Golden Retriever is his representative animal (Fan Cafe).
– Kyungho is a student at Hanlim Multi Arts High School.
– Kyungho attended Def Dance Company.
– He has abs.
– When he was living in the Philippines he studied English. (transonglation)
– He used to be roommates with Chan, Minsu, Jisu, J.You and Woonggi (TOO Episode: Behind The Stage #7).
– Later, he shared a room with Jisu.
– For the updated dorm arrangement, please visit TO1Profile.
Note: Please don't copy-paste the content of this page to other sites/places on the web. Please do respect the time and effort the author put in compiling this profile. If you need/want to use info from our profile, please kindly put a link to this post. Thank you.
Profile Made By ♥LostInTheDream♥
How Much Do You Like Kyungho?
Do you like Kyungho? Do you know more facts about him? Feel free to comment down below.