Joohoney (Monsta X) Facts and Profile; Joohoney's Ideal Type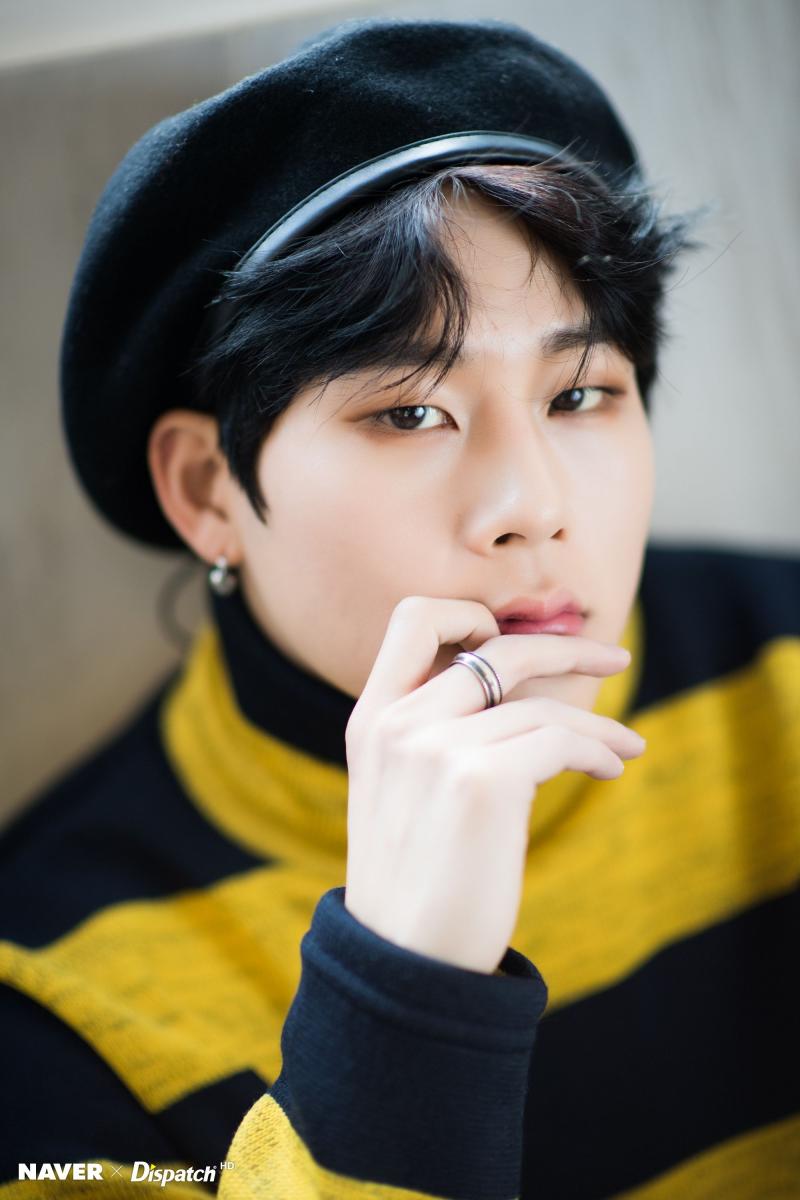 Birth Name: Lee Ho-joon (이호준), but he changed his name to Lee Joo-heon (이주헌)
Position: Main Rapper, Vocalist
Birthday: 6th October 1994
Zodiac sign: Libra
Height: 177 cm (5'10″)
Weight: 67 kg (147 lbs)
Blood Type: O
Joohoney facts:
– He was the 1st trainee announced as a member of Monsta X (after survival TV show "No Mercy").
– He was born in Seoul but he grew up in Daegu.
– Joohoney has a younger brother.
– He admires Michael Jackson a lot.
– He was the best rapper among the trainees.
– Released a single with Hyorin & San E.
– In addition to writing lyrics and song production, he wants to also take part in creating the album jacket and music video.
– Featured in MadClown's single even though he was still a trainee.
– He used to be a member of the K-Pop boy group Nuboyz (Starship Entertainment).
– He speaks Korean and English.
– He doesn't wear cologne instead he wears personally mixed fragrant baby powder. (There's a place where you can mix the scent desired with the baby powder and so that's what he personally wears).
– He seems kinda innocent when it comes to the dirty humor/jokes. (DinDin mentioned that the people writing comments wanted them to compare hand sizes and DinDin was like "This is kinda dirty" (referring to how a man's hand size is often associated with the size of his manhood) and Joohoney was like "Why?" )
– Monsta X won't receive personal cell phones until they get #1 (on the main music programs), so he communicates with Mad Clown via email.
– He admitted he has an intense obsession with hats.
– He said he never thought of doing a double eyelid surgery.
– Joohoney admitted that he is the type of guy to appear cold in front of a woman, but in reality is really caring on the inside.
– He has two grey tabby cats named Yoshi and Gucci.
– He is best friends with Korean rapper GUN.
– Joohoney is good friend with Jackson from Got7 and Chanyeol of EXO.
– He's also close friends with 4TEN's ex member Tem. She said Joohoney is like her younger brother.
– His animal in "Safari in Monbebe World" is a bee (because he's called Honey).
– Hobbies: Playing video games, going out with friends, watching movies.
– His favorite food: any food that has swag on it, he also likes Tteokbokki.
– He is also called "Chicken man" because he gets scared easily. 🙂
– In the old dorm he shared a room with Minhyuk, Kihyun and I.M.
– Update: In the new dorm, he shares a room with Shownu and Hyungwon. (vLive)
– He always carries an external battery with him
– He wants to travel with MX
– He thinks Shownu is the best at photoshoots
– If he was a food, he'd be a dumpling
– When he first met Shownu, he thought Shownu was born in Arizona and was studying dance in South Korea
– He first drank coffee when he was 21 y/o
– He likes to watch horror movies with Minhyuk
– His favorite form of skinship is kissing (pecking)
– Joohoney competed in Show Me The Money 4 but got eliminated on the Third Round.
– He was the first Monsta X member to debut solo.
– On April 28, 2015 Joohoney released his 1st mixtape 'JUNG JI'.
– On August 31, 2018 Joohoney released the "Red Carpet" MV.
– Joohoney's ideal type: "A woman who suits well with jeans. All those people are my ideal type."
You may also like: Quiz: Who's your MONSTA X boyfriend?
How much do you like Joohoney?
Latest Korean Comeback:

(Special thanks to fiaf, Woiseu_Dwaeji22, iamsabyt, IKIAS, JM | MELODY 💙, Robin Mark van der Meer, Chastity Marie, Mariana Fortunato, Liyah, Rose, LeeSuh_JunDaeSoo)
Do you like Joohoney? Do you know more facts about him? Feel free to comment below.