Jisoo (Lovelyz) Profile and Facts; Jisoo's Ideal Type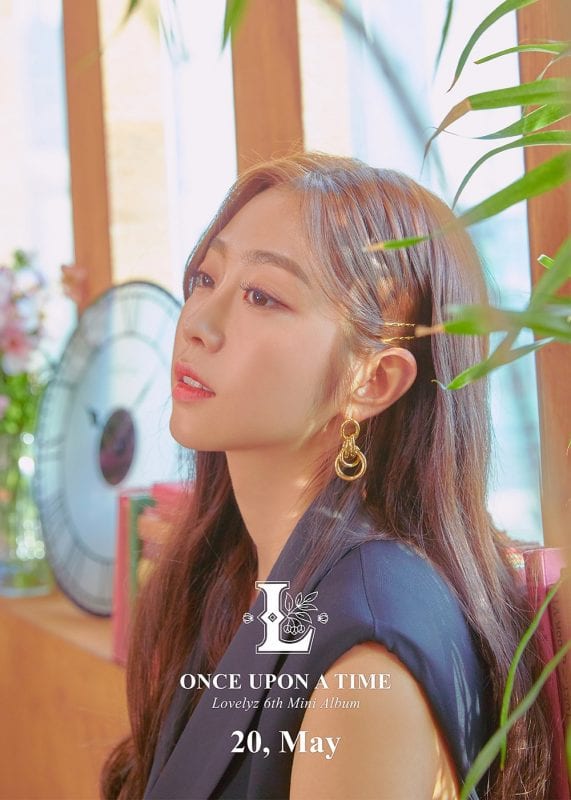 Stage Name: Jisoo
Birth Name: Seo Ji Soo
Position: Main Dancer, Vocalist
Place Of Birth: Incheon, South Korea
Birthday: February 11, 1994
Zodiac sign: Aquarius
Height: 165 cm (5'5″)
Weight: 46 kg (101 lbs)
Blood Type: O
Instagram: @jeezepizza / woozu.rocket
Jisoo facts:
– Her hobbies are watching movies, listening to music, shopping
– She's good at drawing.
– Jisoo participated to Korea's Got Talent 2011.
– She debuted as a member of Lovelyz on November 12, 2014, under Woollim Entertainment.
– She was a member of Loveyz until their disbandment, on November 16, 2021.
– She did not promote with the group during debut promotions because of her scandal.
To summarize the scandal, basically a female came out online saying that she used to date Seo Ji Soo,  and that Jisoo took pictures of her without her permission, and spread them around to the girls' colleagues causing her to get fired from her job for being a lesbian. She also accused Seo Ji Soo of being abusive, not only to her but to other females as well.
Woollim has stated that none of this is true, but only time will tell. The victim has not publicly come out or pressed charges on Jisoo. But considering that a large number of females have come out saying that Jisoo has sexually abused them it brought up the scandal. (of course all of these females have come out anonymously)
– Jisoo and her agency later submitted evidence at the Seoul Mapo Police Station, and 2 persons who were found spreading false rumors online about Jisoo, were arrested.
– During the scandal, Jisoo was admitted to the hospital to receive medical treatment for mental shock.
– She joined back Lovelyz for "Shooting Star" promotions.
– She starred in Infinite's "Last Romeo" original MV
– She danced with Woohyun in INFINITE's Man in Love Performance for Gayo Daejun.
– Jisoo alcohol tolerance is four to five glass of soju. [Ilgan Sport's DrunkDol Interview]
– Jisoo and JIN used to share a room. [Ilgan Sport's DrunkDol Interview]
– Sometimes Jisoo snores in her sleep. She stopped snoring when JIN wake her up. [Ilgan Sport's DrunkDol Interview]
– When they make a lot of money, Jisoo wants to buy a (music) composing machine. [Ilgan Sport's DrunkDol Interview]
– "She excels in personal talent" – Yein
– Jisoo career wish is a versatile entertainer.
– Jisoo can play drums.
– Jisoo likes animals a lot, can imitate the sounds of dog, cat, monkey etc.
– Her nickname "Fennec Fox" comes from her fox-like eyes and cute pointy ears.
– Jisoo is known for her big eyes with single eyelids.
– Jisoo was a fine arts major in college and that's why she has an eye for colors and designs.
– Jisoo's favorite color is white.
– Jisoo's favorite foods are chocolate, tart, pork ribs, and jokbal (pig trotters).
– Jisoo is allergic to seafood.
– She was inspired by BTS Suga. (bnt international)
– Jisoo is a huge fan of Marvel. Her favorite Marvel heroes are Iron Man and Deadpool because she likes witty characters.
– Jisoo is a gamer. Games she has been known to play are Overwatch and Sudden Attack.
– Jisoo also likes Zootopia and calls herself "Jittupia".
– She has a fear of masks, e.g. the mask in Saw movies.
-J isoo likes acoustic and alternative rock genre, as her favorite artists are Hong Dae-gwan, Gorillaz, Fall Out Boy, and Coldplay.
– She takes up boxing lessons during breaks to improve her stamina.
– Jisoo likes hiking.
– Jisoo learns Japanese by watching anime and dorama.
– Jisoo is a clean person but doesn't organize her things.
– Jisoo thinks her hands are the most attractive part of her body.
– She acted in "The Gentlemen of Wolgyesu Tailor Shop" (cameo – Ep 29).
– Jisoo is the lead actress of the web drama "One Fine Week" (2019).
– Her role model is model Han Hyejin.
– After leaving Woollim, on January 4, 2022 Jisoo signed an exclusive contract with Mystic Story as an actress.
–Jisoo ideal type is someone confident, and humorous. Someone who works really hard at what they need to do. She likes Robert Downey Jr.
Note: Please don't copy-paste the content of this page to other sites/places on the web. If you use info from our profile, please kindly put a link to this post. Thanks a lot! 🙂 – Kprofiles.com
(Special thanks to Yuki Hibari, Tae TaeMinniex,
Mashishine💖 Lovelinus,Zeref Dragneel )
Related: Lovelyz Profile
Do you like Jisoo? Do you know more facts about her? Feel free to comment below. 🙂