Jiae Profile and Facts; Jiae's Ideal Type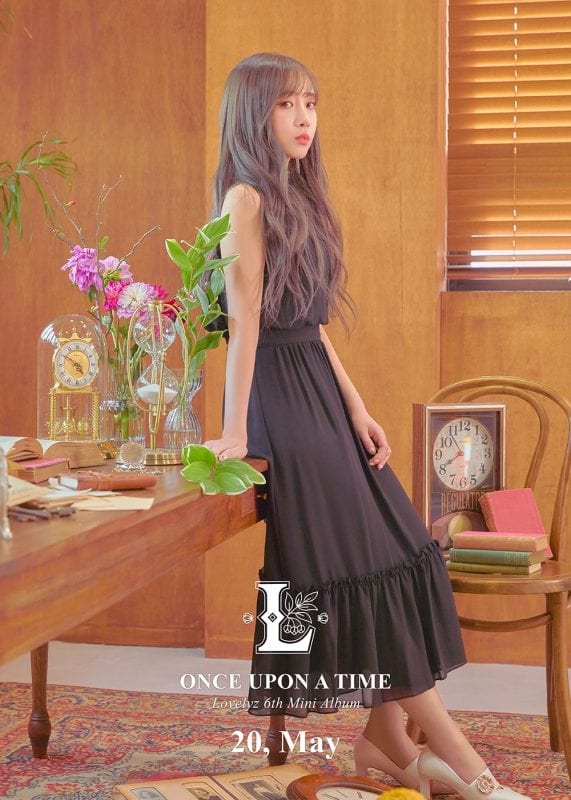 Stage Name: Jiae
Birth Name: Yoo Ji Ae
Place Of Birth: Seoul, South Korea
Birthday: May 21, 1993
Zodiac sign: Gemini
Height: 163 cm (5'4″)
Blood Type: A
Instagram: 9.3.0521
Delight: www.loveujiae.com
DCINSIDE: jiae
DCINSIDE: 유지애 Yoo ji-ae
Jiae facts:
– Family: Mother, father, an older sister (Yoo Miae)
– Jiae is the mother of the group, she bakes desserts for the members.
– Jiae's nickname is "Elephant Jiae" (Given by Infinite's L)
– She showed up as INFINITE's little sister in their debut variety show You're My Oppa.
– She became a trainee after her appearance in that show.
– She debuted as a member of Lovelyz on November 12, 2014, under Woollim Entertainment.
– She was a member of Loveyz until their disbandment, on November 16, 2021.
– Jiae has a habit of sleepwalking. The members said it was kind of serious.
– She debuted as a solo artist in 2013 with the single Delight.
– She was the one who dance with Sungjong in INFINITE's Man in Love Performance for Gayo Daejun.
– Jiae and Yein used to share a room. [Ilgan Sport's DrunkDol Interview]
– Jiae prefers champagne over other alcoholic drinks. [Ilgan Sport's DrunkDol Interview]
– When Jiae drink with her parents, she often eat fruits and fish cake soup. [Ilgan Sport's DrunkDol Interview]
– "I can live on ice cream for 365 days of the year." – Yoo Jiae, Debut Showcase (2014)
– She appeared in Running Man pre-debut (2012)
– Her favorite cartoon character is Cinnamoroll and Moomin.
– The second member of "The Three Musketeers", the 3 Lovelyz members who trained the longest (with Baby Soul and JIN)
– She transferred to Seoul Performance Arts High School from Mayang High School after she became a trainee at Woollim Entertainment.
– Her hobbies are watching movies, exercising, dancing, acting.
– She can play the piano.
– She's known to be close with MyName's JUN.Q, for being in the same class in high school.
– She's close with April's Jinsol.
– Jiae describe herself as tsundere.
– Her role model is SNSD's Taeyeon.
– Jiae's favorite color is white.
– Jiae's favorite foods are desserts (especially ice cream), and strawberry.
– Jiae thinks her wrist is the most attractive part of her body.
– After leaving Woollom, on November 18, 2021 Jiae signed with YG KPlus as singer and actress.
– Jiae is a main actress on the youth noir film "Pinwheel" (바람개비) (2023).
– Jiae ideal type is someone smart with a sense of humor. Someone who is hardworking and can always take care of her.
Note: Please don't copy-paste the content of this page to other sites/places on the web. If you use info from our profile, please kindly put a link to this post. Thanks a lot! 🙂 – Kprofiles.com
(Special thanks to Yuki Hibari, Tae TaeMinniex,
Mashishine💖 Lovelinus)
Related: Lovelyz Profile
Do you like Jiae? Do you know more facts about her? Feel free to comment below. 🙂