Baby Soul (Lovelyz) Profile and Facts; Baby Soul's Ideal Type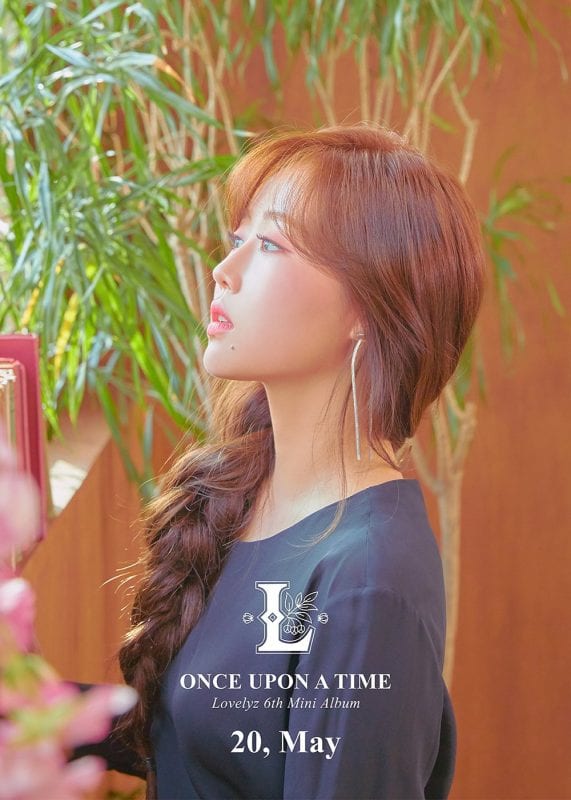 Stage Name: Baby Soul (베이비소울)
Birth Name: Lee Soo Jung (이수정)
Position: Leader, Main Vocalist, Rapper
Place Of Birth: Gwangju, South Korea
Birthday: July 6, 1992
Zodiac sign: Cancer
Official Height: 158 cm (5'2″) / Real Height: 155.5 cm (5'1")
Blood Type: O
Baby Soul facts:
– Her hobbies are reading, cooking, writing lyrics
– She can play piano
– She's the leader of the group.
– She had been a trainee for around 6-7 years.
– She debuted as a solo artist in 2011.
– She has released two singles: "No Better Than Strangers" in 2011 and "She's a Flirt" in 2012.
– She collaborated in two INFINITE H's songs: "Crying" and "Fly High".
– Babysoul and Sujeong sang the OST "Clean" for the drama "Second to Last Love".
– She performed with Sunggyu and Dongwoo for Immortal Songs II, they performed Woman on The Beach.
– She was the one who dance with Dongwoo in INFINITE's Man in Love Performance for Gayo Daejun.
– According to JIN, Baby Soul really likes Oh My Girl's Seunghee. When Oh My Girl is pre-recording, Baby Soul likes to take Seunghee's picture whenever Seunghee appears. [Behind THE SHOW 151119]
– Baby Soul can speak with old man voice. [New Yang Nam Show 170406]
– Baby Soul can drink about five bottles of soju or more and doesn't get so drunk. [Ilgan Sport's DrunkDol Interview]
– Baby Soul likes to eat sashimi while drinking. [Ilgan Sport's DrunkDol Interview]
– When they make a lot of money, Baby Soul wants to buy a building for her parents. [Ilgan Sport's DrunkDol Interview]
– Baby Soul career wish is to be a detective.
– Her role model is Yoo Jae-suk.
– Baby Soul's favorite color is pastel purple.
– Baby Soul's favorite food is sashimi.
– Baby Soul's favorite style of clothes is casual but neat.
– Babysoul talks really slow.
– The first member of "The Three Musketeers", the 3 Lovelyz members who trained the longest (with Jiae and JIN).
– Baby Soul dropped out of high school to focus on training and moved to Seoul on her own after finishing 10th grade.
– Baby Soul thinks her eyes and dimples are the most attractive part of her body.
– Baby Soul ideal type is a tall and manly person, potentially cutesy and someone that she get to respect naturally, a person whom she can learn a lot from. A witty person who is outstanding in their career. As of celebrities, she chose Crush.
Note: Please don't copy-paste the content of this page to other sites/places on the web. If you use info from our profile, please kindly put a link to this post. Thanks a lot! 🙂 – Kprofiles.com
(Special thanks to Yuki Hibari, Tae TaeMinniex,
Mashishine💖 Lovelinus)
You may also like: Baby Soul Discography
Back to Lovelys Profile
Do you like Baby Soul? Do you know more facts about her? Feel free to comment below. 🙂