Hongbin Profile and Facts: Hongbin's Ideal Type: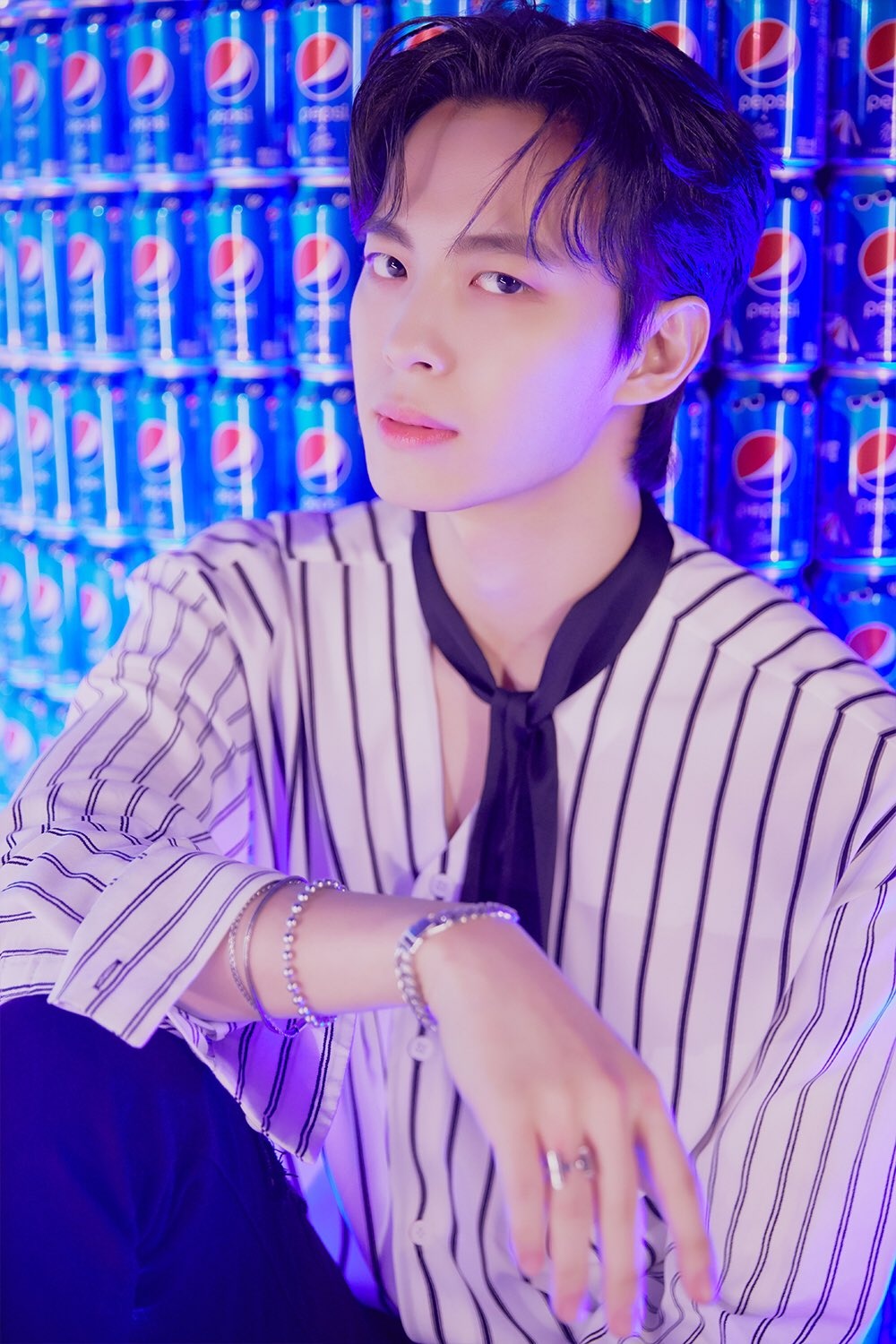 Hongbin (홍빈) is a Singer and Actor from South Korea.
Debuted with the group VIXX under Jellyfish Ent. on May 24th, 2012 before leaving in August, 2020.
Stage Name: Hongbin (홍빈)
Birth Name: Lee Hong Bin (이홍빈)
Birthday: September 29, 1993
Zodiac Sign: Libra
Height: 181 cm (5'11")
Weight: 65 kg (143 lbs)
Blood Type: B
Nationality: Korean
Twitter: @RedBeans93
Instagram: @beencantstop
Youtube: 콩비니TV
Twitch.tv: @waterhyacinth_
Hongbin facts:
– Born in Jayang-dong, Seoul, South Korea.
– His family consists of: Dad, mom, two older sisters.
– Nicknames: Visual Master, Beans, Kong.
– Fans say he resembles SE7En.
– His favorite color is Navy Blue.
– Hobbies: taking photos and playing basketball.
– Hongbin doesn't like to do aegyo.
– Favorite foods: Spaghetti, Curry, Korean Sweet and Sour Pork.
– He decided to become a singer after watching a non-celebrity perform at a singing competition. After he auditioned and joined a company, he ended up debuting in the same group as that non-celebrity he first saw (VIXX's Ken).
– Hongbin used to live in a buddhist temple as a young monk.
– He was street-casted by SM several times, but he chose to be trainee at Jellyfish because of Park Hyo Shin.
– He has been a fan of Park Hyoshin ever since he was in middle school.
– His most valuable possession is a CD where Park Hyoshin wrote a cheer message for him.
– He loves playing Overwatch, Hongbin was #7 worldwide on the Overwatch leaderboards.
– If he were a girl, he would go out with Ken because Ken would be fun to be with and also because he wants Ken to sing him songs.
– He's really close with B1A4's Gongchan, they once filmed Celebs Bromance together.
– Hongbin began his acting career in 2014 in SBS's romantic drama Glorious Day.
– Featured in Brian Joo's music video for 'Let This Die'.
– On a date, he said he would take the girl he likes to the aquarium.
– Hongbin sang the OST "Make a Dream" for the drama "Legal High". It's also his first solo song.
– He collaborated with Hyungwon of Monsta X on the song 'Cool Love'.
– On August 7, 2020, his departure from VIXX & Jellyfish Entertainment was announced following his drunk livestream controversy on Twitch.
– Hongbin's Ideal Type: Secret's Hyosung because he loves her smile.
Drama Series:
The Smile Has Left Your Eyes / 하늘에서 내리는 일억개의 별 | tvN, 2018 – No Hee Joon
A Witch's Love / 마녀의 사랑 | MBN, 2018 – Hwan Jae Wook
Bling Bling Sounds / 반짝반짝 들리는 | KBS, 2018 – Joo Hyun Sung
Wednesday 3:30 PM / 수요일 오후 3시 30분 | SBS+, 2017 – Yoon Jae Won
What's up with these Kids? / 얘네들 MONEY?! | NAVER TV, 2016 – Jin Si Hwan
Moorim School / 무림학교 | KBS2, 2016 – Wang Chi Ang
The Family's Coming / 떴다! 패밀리 | SBS, 2015 – Lee Hong Bin
Glorious Day / 기분 좋은 날 | SBS, 2014 – Yoo Ji Ho
The Heirs / 상속자들 | SBS, 2013 – Lee Hong Bin (himself)
Note: Please don't copy-paste the content of this page to other places on the web. If you use info from our profile, kindly put a link to this post. Thanks! 🙂 – Kprofiles.com
( Special thanks to suri suri, MarkLeeIsProbablyMySoulmate, levigerrardhades, Aredhel )
How much do you like Hongbin?
Do you like Hongbin? Do you know more facts about him? Feel free to comment below.