Hyungwon Facts and Profile; Hyungwon's Ideal Type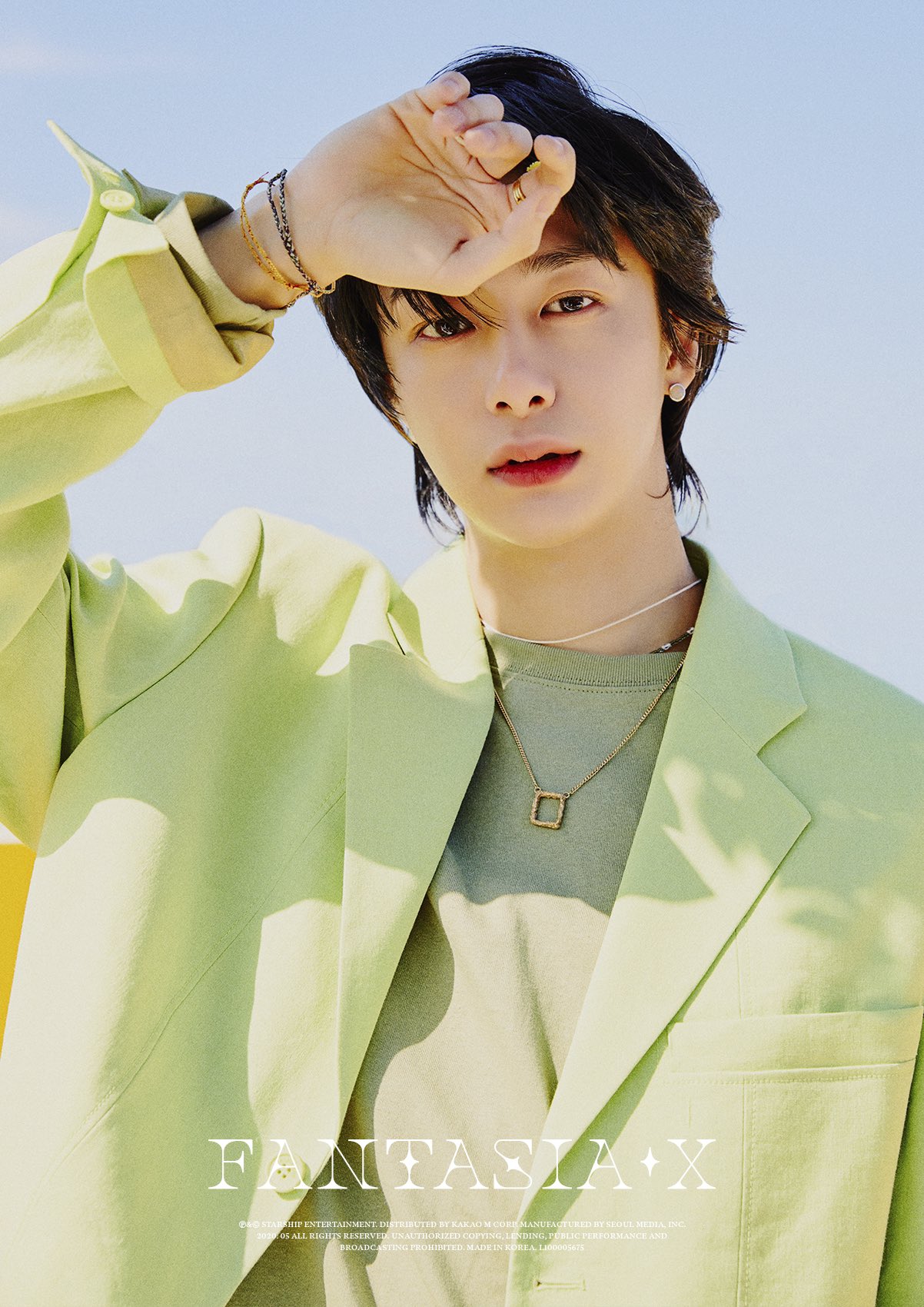 Full name: Chae Hyung-won (채형원)
Position: Lead Dancer, Vocalist, Visual
Birthday: 15th January 1994
Zodiac sign: Capricorn
Height:  182 cm (6'0″)
Weight: 60 kg (132 lbs)
Blood Type: O
Instagram: @coenffl
Hyungwon facts:
– He was born in Gwangju, South Korea.
– He was the 4th trainee confirmed as a member of Monsta X (after survival TV show "No Mercy").
– He was born before Seollal (Lunar New Year), so he is being considered as 93 line though he technically was born in 94.
– He has a younger brother Kyungwon (who already served military service).
– He was 19 years old when he moved to Seoul.
– He is known for his thick lips.
– He's the one who sleeps the most. (He can sleep even 29 hours in a row).
– He said he sleeps like a corpse.
– He's usually quiet and calm.
– Before joining Monsta X, Hyung Won was a popular model. He participated to lots of fashion shows.
– He participated in W Hotel & CeCi fashion show (No.Mercy ep.2)
– He also had an endorsement deal with LITMUS (clothes brand; spring'15)
– He appeared in SURE magazine (July 2015).
– Hyorin was surprised when she first met Hyungwon because of his handsome appearance.
– Hyungwon learned dancing at JoyDance academy in his hometown (Minhyuk and I.M attended the same academy)
– He is confident in his dancing skills.
– He loves traveling. His parents own a travel agency, where he used to work when he was younger.
– During school days his nickname was "Dooly" because he had chubby cheeks.
– Hyungwon thinks chubby people are the cutest in the world. (Monsta X's Fancafe Attack – 4th Holiday 161130)
– Admits that he searches up his name online.
– Hyungwon is often referred to as "the meme guy" because of his many memes.
– He said that on Pepero Day (similar to Valentine's Day, but held on November 11 in South Korea), he would like to give peperos to Monsta X's fans.
– Shownu said he didn't expect to debut together with such a handsome guy as Hyungwon.
– Most confident part about his face: eyelashes (150212 press con)
– Fans said Hyungwon looks even more handsome in reality.
– He always uses black underwear.
– He is afraid of everything that has more than 8 legs.
– He likes folk music and he appreciates singers Jack Johnson and John Legend.
– Kihyun said he'd like a duet with Hyungwon.
– He is a terrible cook, according to his band mates.
– Hyungwon is a picky eater and gets full easy.
– Hyungwon has a tiny little mole in the middle of his bottom lip.
– He has quite a 4D personality.
– He has an awful hand-writing.
– His favorite foods are seasoned pork ribs (pork bbq), sashimi, salted fried giant shrimp.
– His favorite color is black.
– Hobbies: Modeling and shopping.
– He is the best actor in the group.
– His first impression of MX was that they're strong, now he thinks they're cute
– He mentioned that a celebrity he's close with beside MX is UNIQ's Sungjoo
– He thought Shownu practiced silence when he first met him 'cause he never saw him talk
– It gives him strength when the members say he's handsome
– When he was young he was obsessed with sun chips
– He prefers soft peaches over hard ones
– He mentioned Minhyuk was the member who he got close to the easiest
– He gets the angriest when someone has no manners
– Hyungwon said he usually listens to Adele before falling asleep. (vLive – THE 5TH MINI ALBUM)
– He is one of the main cast of a drama called "Please Find Her (KBS2-2017)" as Ik-Soo.
– Hyungwon is known by their fans as the "King Of Visual Compliments" because his visuals always gets praised every time they appear on shows, radio broadcasts, etc.
– He speaks Chinese.
– On their appearance on Weekly Idol (ep. 297), Hyungdon and Defconn (Doni and Koni) thought that Hyungwon was Chinese. Hyungwon said yes and fooled the hosts of the show. Doni and Koni were fooled by Hyungwon's acting and said that he is a good actor that he convinced them that he was Chinese.
– In the old dorm he used to share a room with Wonho and Shownu.
– Update: In the new dorm, he shares a room with Shownu and Jooheon.
– Wonho picked Hyungwon as the one to whom he would exchange bodies with so that he will not have problems on clothes.
– Hyungwon is known for his Praying Mantis Dance.
– Hyungwon is the weakest member because every time he wakes up he coughs, as revealed by the members.
– He can make his veins in the arms move like waves. (Weekly Idol ep. 297)
– Hyungwon and his family lived in Wiesbaden, Germany for three months.
– Hyungwon is also a DJ and he is known as DJ H.One.
– He will collaborate with Hongbin of VIXX on the song 'Cool Love'.
– Hyungwon's ideal type: "A woman who is wise and kind."
You may also like: Quiz: Who's your MONSTA X boyfriend?
How much do you like Hyungwon?
(Special thanks to Hyungwonieee'sPiggy, Hyung_Oppa, YAAAAAAAAA11, loveloiseu, Wonwon, MXHW, KingsOfVisualCompliments, SayYouWontLetGo, wonnie's heart, Mika, Kristina, Everforlasting, Andrea Tiposot Wøhlk, dayang nurul ammanina, hyungwonho's promo, 🏹 / osd📌 Rose, Martin Junior)
Do you like Hyungwon? Do you know more facts about him? Feel free to comment below.