Han Ji Eun Profile: Han Ji Eun Facts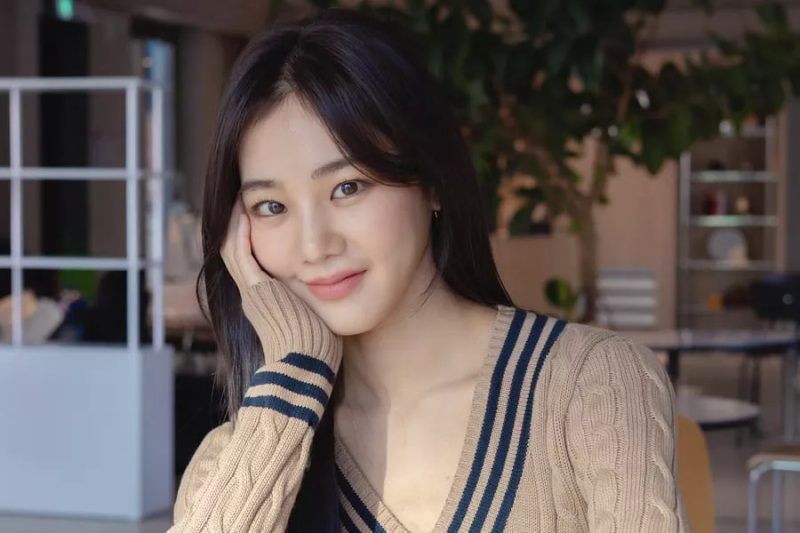 Han Ji Eun (한지은) is a South Korean actress under SECRET ENT. She debuted in the 2010 movie "Ghost".
Birth Name: Han Ji-eun (한지은)
Birthday: June 3, 1987
Zodiac Sign: Gemini
Height: 167cm (5'5″)
Weight: 47kg (103lbs)
Blood Type: B
Instagram: hanjieun0603
Cafe Daum: hanjieun0603
Han Ji Eun Facts:
– Born in Gwacheon, South Korea.
– Education: Gwacheon Girls' High School, Dongduk Women's University.
– She is an only child.
– As a hobby, she practices Jeet Kune Do.
– She went to action school for about a month.
– She used to work as a speech instructor. (MK Star Today)
– She was a member of Korea's first character girl group Heart Rabbit Girls under the stage name Ji-eun. The group debuted in 2013 under Yoon Story Entertainment and disbanded in 2016.
– She is a former trainee of Woollim Entertainment's girl group.
– She went with Jeon So Min to the same college but they weren't close. (Running Man)
– Her MBTI type is said to be between ENFP and INTP.
– Her contract with HB Entertainment ended in May 2021, and she signed an exclusive contract with Secret Ent. in June of the same year.
– In 2020, she participated in her first variety show Running Man episode 527.
– Her kiss scene with actor Lee Dong Wook has over 1 million views on YouTube.
– In December 2018, she started dating rapper Jung Hanhae. They've broken up in September 2020. The reason behind it wasn't revealed as it is a private matter.
– She does flying yoga.
– She is said to look like KARA's Seungyeon.
Han Ji Eun in Movies:
Moradong (모라동) | TBA – Min Woo Jung
Scent of a Ghost (귀신의 향기) | 2019 – Sun Mi
Door Lock (도어락) | 2018 – Kang Seung Hye
Rampant (창궐) | 2018 – Royal Noble Consort Gyeong
Real (리얼) | 2017 – Han Ye Won
The Tooth and the Nail (석조저택 살인사건) | 2017 – Cheon Hui
The Umbilical Cord (탯줄) | 2015 – Teacher
The Con Artists (기술자들) | 2014 – Restaurant interviewer
Miss Granny (수상한 그녀) | 2014 – Mi Ae
Ghost / Be With Me (귀) | 2010 – Choi Eun Ji
Han Ji Eun in Dramas:
Ask the Stars (별들에게 물어봐) | 2023 / tvN – Choi Go Eun
Stock Struck (개미가 타고 있어요) | 2022 / tvN – Yoo Mi Seo
Bad and Crazy (배드 앤 크레이지) | 2021 / tvN – Lee Hee Kyum
The Witch's Diner (마녀식당으로 오세요) | 2021 / tvN – Aspiring novelist (Ep. 8)
My Roommate Is a Gumiho (간 떨어지는 동거) | 2021 / tvN – Hwang Yoo Jin (Ep. 1, 5-7)
Lovestruck in the City (도시남녀의 사랑법) | 2020 / Netflix – Oh Sun Young
Kkondae Intern (꼰대인턴) | 2020 / MBC – Lee Tae Ri
Psychopath Diary (싸이코패스 다이어리) | 2019 / tvN – Passerby's girlfriend (Ep.2)
Be Melodramatic (멜로가 체질) | 2019 / jTBC, Viki – Hwang Han Joo
Twelve Nights (열두 밤) | 2018 / Channel A, Viki – Park Sun Joo
100 Days My Prince (백일의 낭군님) | 2018 / tvN – Ae Weol
Entourage (안투라지) | 2016 / tvN – Joon's blind date (Ep. 5)
beautiology101 (뷰티학개론) | 2016 / On Style – Lee Bong Ju
Five Enough (아이가 다섯) | 2016 / KBS2 – Actress
Fated to Love You (운명처럼 널 사랑해) | 2014 / MBC – Girl pretending to be Daniel's sister (Ep. 14)
Lights and Shadows (빛과 그림자) | 2011 / MBC – Light country show member
profile made by ♡julyrose♡
(Special thanks to MyDramaList !)
Note: Please don't copy-paste the content of this page to other sites/places on the web. If you use info from our profile, please kindly put a link to this post. Thanks a lot! 
 – Kprofiles.com
Which of the following Han Ji Eun roles is your favorite?
Do you like Han Ji Eun? Do you know more facts about her? Feel free to comment down below.