2001 대한민국 Hip-hop Flex (2001 Korea Hip-hop Flex)
Release Date: 2001

내 나이 열셋 (My Age is 13)
Heartbreaker
Release Date: August 18, 2009


Album
A Boy
Heartbreaker
Breathe
Butterfly (ft. Jin Jung)
Hello (ft. Dara)
Gossip Man (ft. Kim Gunmo)
Korean Dream (ft. Taeyang)
The Leaders (ft. CL and Teddy)
She's Gone (ft. Kush)
1 Year Station
GD & TOP (with T.O.P.)
Release Date: December 24, 2010


Collaborative Album
Intro
High High
Oh Yeah (ft. Park Bom)
Don't Go Home
Baby Good Night
Knock Out
Oh Mom (T.O.P. solo)
Obsession (G-Dragon solo)
Of All Days (T.O.P. solo)
What Do You Want? (G-Dragon Solo)
Turn It Up (T.O.P. Solo) (Bonus Track)
One of a Kind
Release Date: September 15, 2012


Extended Play

One of a Kind
Crayon
Without You (ft. ROSÉ)
That XX
Missing You (ft. Kim Yoon Ah)
Today (ft. Kim Jong Wan)
Light it Up (ft. Dok2 and Tablo)
COUP D'ETAT
Release Date: September 13, 2013


Album
COUP D'ETAT (ft. Diplo & Baauer)
NILIRIA (ft. Missy Elliot) (Missy Elliot Version)
R.O.D. (ft. LYDIA PARK)
BLACK (ft. Sky Ferreira) (Korean Version: ft. Jennie Kim)
WHO YOU?
SHAKE THE WORLD
GO
CROOKED
NILIRIA (G-DRAGON Version)
RUNAWAY
I LOVE IT (ft. Zion T. & Boys Noise)
YOU DO (Outro)
Window
Coup D'Etat [+One of a Kind & Heartbreaker]
Release Date: November 27, 2013


Japanese Album
Disc 1
COUP D'ETAT (ft. Diplo & Baauer)
NILIRIA (ft. Missy Elliot) (Missy Elliot Version)
R.O.D. (ft. LYDIA PARK)
BLACK (ft. Park Bom of 2NE1) (Japanese Version)
WHO YOU? (Japanese Version)
SHAKE THE WORLD
GO
CROOKED (Japanese Version)
NILIRIA (G-DRAGON Version)
RUNAWAY
I LOVE IT (ft. Zion T. & Boys Noise)
YOU DO (Outro)
Window
Black (feat. Sky Ferreira)
That Guy (Bonus Track)
Disc Two
One of a Kind
Crayon
Without You (ft. ROSÉ)
That XX
Missing You (ft. Kim Yoon Ah)
Today (ft. Kim Jong Wan)
Light it Up (ft. Dok2 and Tablo)
A Boy
Heartbreaker
Breathe
Butterfly (ft. Jin Jung)
Hello (ft. Dara)
Gossip Man (ft. Kim Gunmo)
Korean Dream (ft. Taeyang)
The Leaders (ft. CL and Teddy)
She's Gone (ft. Kush)
1 Year Station
Good Boy (with Taeyang)
Release Date: November 21, 2014


Single
Good Boy
Kwon Ji Yong
Release Date: Jun 8, 2017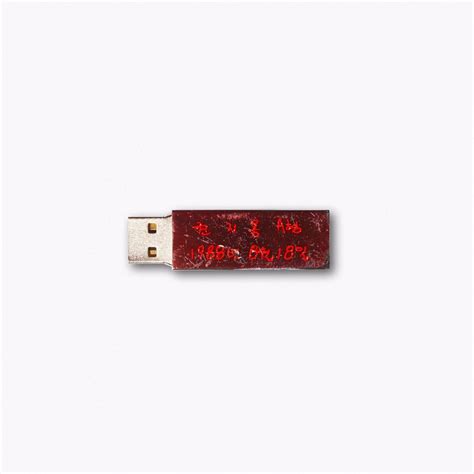 Extended Play
INTRO. Middle Fingers-Ups
B******T
SUPERSTAR
Untitled, 2014
OUTRO. DIvina Commedia
Collaborations
I Cheated (with Park Myung-soo & Park Bom) (Infinite Challenge) (2011)
Going to Try (with Jeong Hyung Don) (Infinite Challenge) (2013)
Mapsosa (with Taeyang & Lee Hwang Hee) (For Infinite Challenge) (2015)
Featured on
Storm (Perry ft. G-Dragon, Sean & Masta Wu) (Perry by Storm) (2001)
Magic Eye (Wheesung ft. G-Dragon) (Like a Movie) (2002)
Intro (Se7en ft. G-Dragon & Perry) (Just Listen) (2003)
Can You Feel Me? (Se7en ft. G-Dragon) (Se7ultion) (2006)
Anystar (Park Bom ft. G-Dragon & Gummy) (2006)
Superfly (Lexy ft. G-Dragon, T.O.P. & Taeyang) (Rush) (2007)
So in Love Pt. 2 (Kim Jo-han ft. G-Dragon) (Soul Family with Johan) (2007)
Intro-Work it Now (Gummy ft. G-Dragon) (Comfort) (2008)
Party (Uhm Jung-hwa ft. G-Dragon) (D.I.S.C.O) (2008)
D.I.S.C.O Pt. 2 (Uhm Jung-hwa ft. G-Dragon) (D.I.S.C.O Pt. 2) (2008)
What (YMGA ft. G-Dragon, Kush, Teddy, CL & Perry) (Made in R.O.K.) (2008)
Rain is Fallin' (W-inds ft. G-Dragon) (Rain Is Fallin'/Hybrid Dream) (2009)
I Need a Girl (Taeyang ft. G-Dragon) (Solar) (2010)
Open the Window (Seungri ft. G-Dragon) (VVIP) (2011)
Dancing on My Own (Pixie Lott ft. G-Dragon & T.O.P.) (Young Foolish Happy) (2012)
Blue Frog (PSY ft. G-Dragon) (PSY 6 (Six Rules), Part 1) (2012)
Bubble Butt (Major Lazer ft. Bruno Mars, G-Dragon, T.O.P, Tyga & Mystic) (Free the World-Asian Edition) (2013)
Let's Talk About Love (Seungri ft. G-Dragon & Taeyang) (Let's Talk About Love) (2013)
Dirty Vibe (Skrillex ft. Diplo, CL, & G-Dragon) (Recess) (2014)
Stay With Me (Taeyang ft. G-Dragon) (Rise) (2014)
Temple (Baauer ft. M.I.A. & G-Dragon) (AA) (2016)
Complex (Zion T. ft. G-Dragon)  (OO) (2017)
Palette (IU ft. G-Dragon) (Palette) (2017)
Fact Assault (PSY ft. G-Dragon) (4X2=8) (2017)
Which is your favourite G-Dragon release?
Made by: Hwa_ChaeMing
Note: Please don't copy-paste the content of this page to other sites/places on the web. Please do respect the time and effort the author put in compiling this profile. If you need/want to use info from our profile, please kindly put a link to this post. Thanks a lot!
 – Kprofiles.com
Related: G-Dragon Profile
What's your favorite G-Dragon release? Feel free to comment below. 
(Special Thanks to: King of the Gate of Love)