From20 Profile and Facts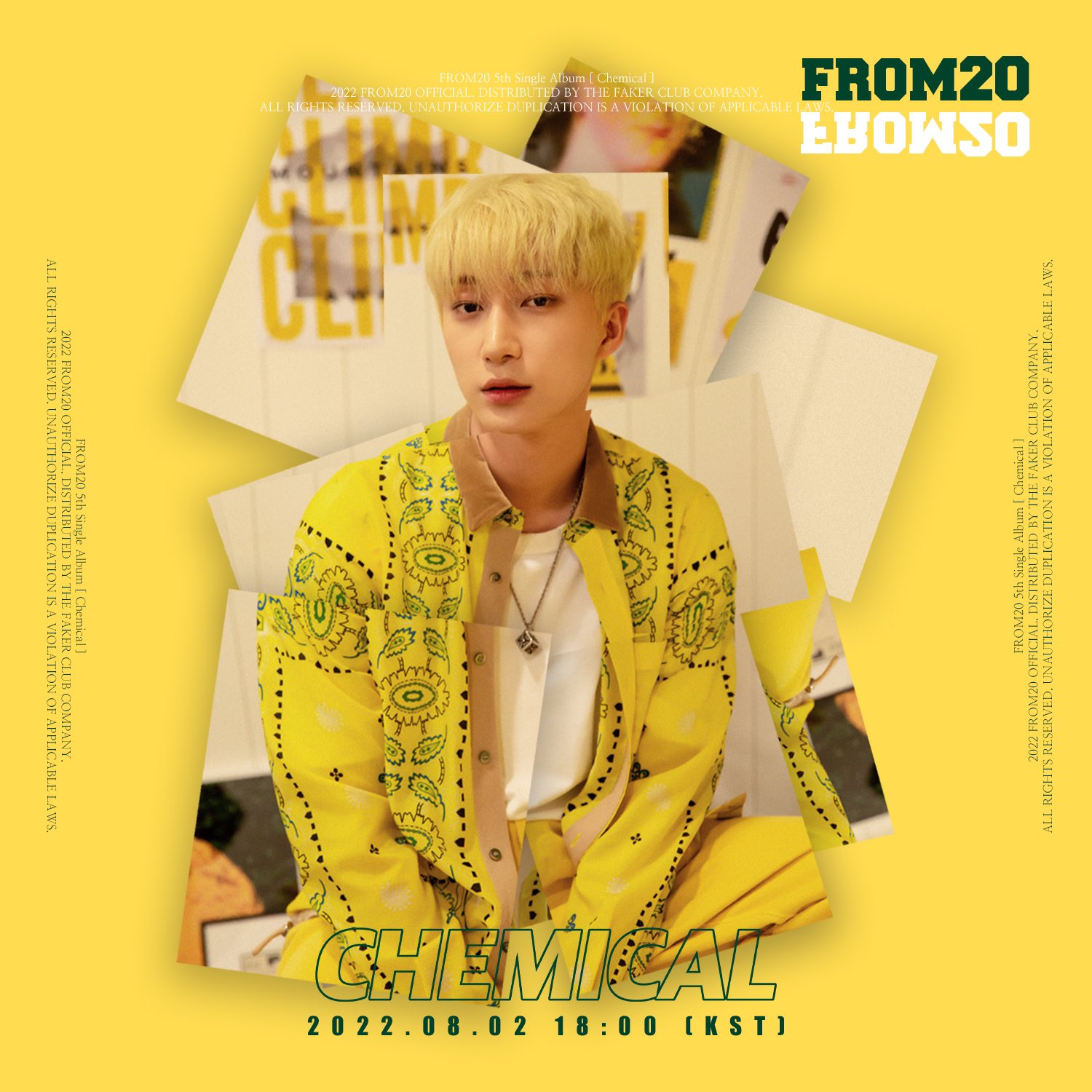 From20 is a South Korean soloist under The Faker Club. He is a former member of Bigstar under Brave Entertainment. He debuted on March 28, 2021 with the single album "20; still greedy for juicy, i'm kissing this 20".
Fandom Name: —
Fandom Color: —
From20 Official Media:
Instagram: from20_official
Twitter: from20_official
Soundcloud: from20
Website: thefakerclub
Stage Name: From20
Birth Name: Kim Rae Hwan (김래환)
Birthday: February 15, 1992
Zodiac Sign: Aquarius
Chinese Zodiac Sign: Monkey
Height: 175 cm (5'8″)
Weight: 63 kg (138 lbs)
Blood Type: O
From20 Facts:
– He was born in Gangneung, Gangwon province, South Korea.
– His hobbies include: gaining weight, exercising, and writing song lyrics.
– Charm: unlike his looks he has a sweet personality.
– He served in the military from February 5th, 2018 to 2020 in the reserve forces.
– His contract with Brave Ent. expired on June 26, 2019, he's in discussion to renew or not.
– He is one of the founders of The Faker Club with Hello Gloom (Ungjae from Imfact) and Sulju.
– In The Faker Club, he is an artist, song writer and video director.
– THE FAKER CLUB is a group of artists who come and go without restrictions in various forms of art, including music, fashion, and video. They ask questions in their own way and share answers to busy modern people in rapidly changing societies.
The Unit Information:
– He went to auditions with his fellow Bigstar members Feeldog, Sunghak and Jude.
– They performed "Flower Road" by Big Bang. Raehwan had 2 boots from mentors.
– He was appointed as the leader of Team UnitB Yellow for the first mission. His team got third place.
– He was ranked 14th in the episode 4.
– He was ranked 14th in the episode 5.
– He performed "Monster" by EXO for the second mission. He got 160 votes from the audience, third place in the team. His team Orange got the first place.
– He was ranked 20th in the episode 7.
– He was ranked 22nd in the episode 8.
– He performed "Butterfly" by BTS for the third mission. He got the fourth place in his team, which won in the Rap-Vocal category.
– He was ranked 25nd in the episode 10.
– He was ranked 28nd in the episode 11.
– He was ranked 22nd in the episode 13 and was eliminated. Immediately he went to serve in the military.
Made by emmalily
Note: Please don't copy-paste the content of this page to other sites/places on the web. If you use info from our profile, please kindly give credits to this page. Thanks a lot! 🙂 – Kprofiles.com
Related: Bigstar Profile
Latest Release:
Do you like From20? Do you know more facts about him? Feel free to comment down below!