Yoohyeon Profile and Facts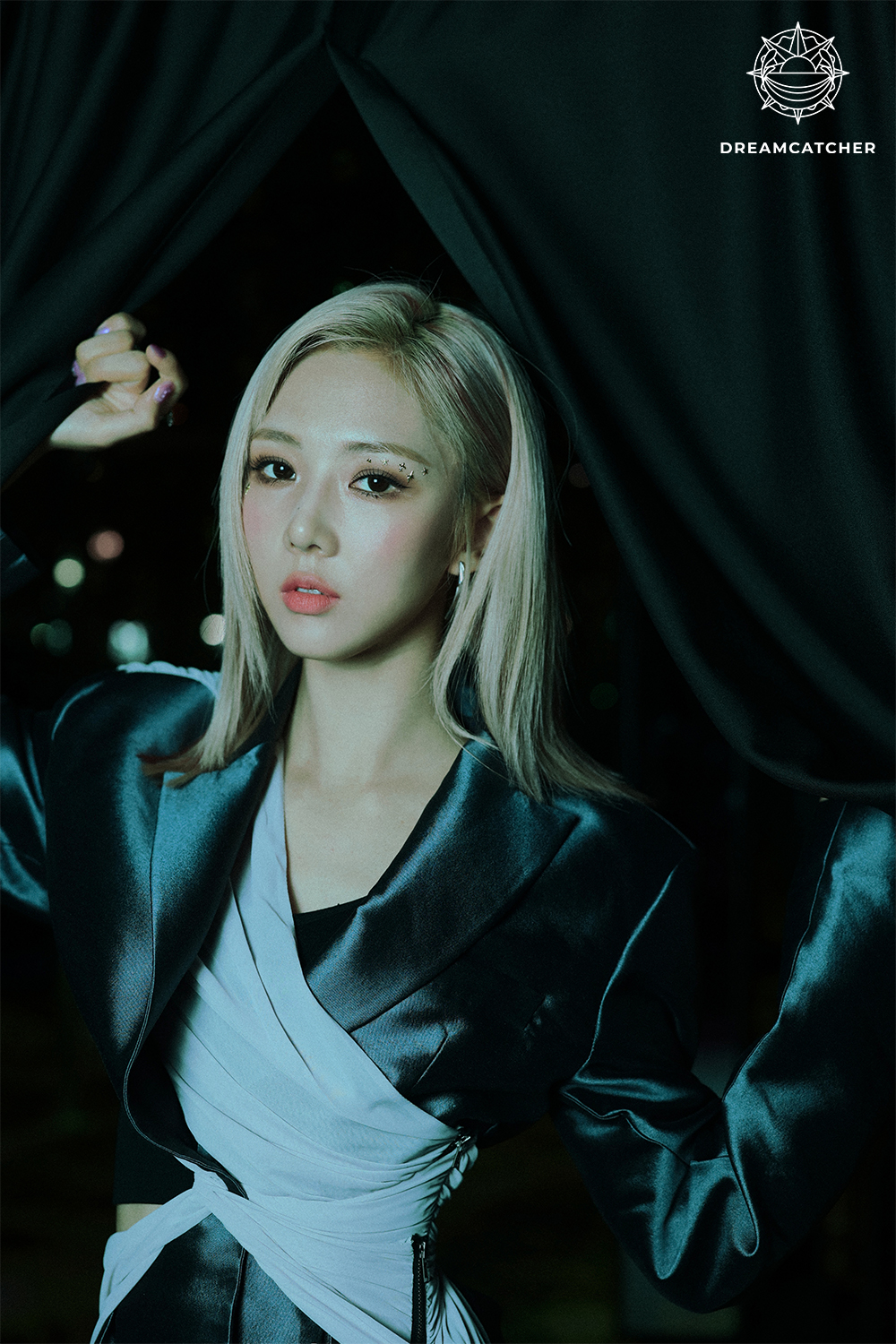 Yoohyeon is a member of South Korean girl group Dreamcatcher and a former member of MINX. She was a contestant in the survival show MIXNINE.
Stage Name: Yoohyeon (유현)
Real Name: Kim Yoo Hyeon (김유현)
English Name: Rachel Kim
Birthday: January 7, 1997
Zodiac Sign: Capricorn
Chinese Zodiac Sign: Rat
Height: 168 cm (5'6")
Weight: 49 kg (108 lbs)
Blood Type: O
Nightmare: Mazeophobia
Yoohyeon Facts:
– Her hometown is Incheon, South Korea.
– She has a younger brother.
– She describes her own personality as very curious, positive and really shy.
– Nicknames: Namu, Big Dog, My Way, Oh-Dal-Ye, Spoiler King, Pie's Mom, Tree.
– She has nearsightedness and astigmatism (According to herself on Daum fancafe).
– She thinks her strengths are her height, an ability to sleep anywhere and doing things her way.
– She thinks her weaknesses are her timidness at times, non-agressiveness and becoming easily flustered.
– She is good in English.
– She is learning Mandarin and German.
– She can play the guitar and beatbox.
– She can imitate Y2K going off tune and Britney Spears.
– She names as her skill talking to herself.
– She is confident in running, group jump rope and endurance.
– Her hobbies are playing video games, watching gaming videos, studying foreign languages and filming Tiktok videos.
– She has a 2nd class barista license.
– She is good at game characters voice impressions.
– Before going to sleep she watches The Simpsons.
– Her teeth get itchy when she's nervous.
– The group members agree Yoohyeon is the most forgetful member.
– She is a fan of Harry Styles.
– She used to study in the Philippines to study English.
– She is a big fan of Sunmi and she once gave Sunmi a fan letter. She would like to cover one of her songs.
– If she has to borrow some traits from her groupmates, then it would be Sua's shape of face and Gahyeon's high pitch scream.
– She was a participant on the YG show MIXNINE, but she left the show early, due to the group's schedule in Brazil.
– She was in the "Falling in Love" MV of D1CE's Hyunsoo and Jinyoung.
– She made a debut as a runway model (DREAMCATCHER's Note – November 16, 2018).
– She is friends with the members of CLC.
– In the group, she represents the nightmare of being lost in unknown places: mazeophobia.
– For the current dorm arrangement, please visit Dreamcatcher profile.
– Yoohyeon's ideal type: She said she likes "hard-working people". As for celebrities, she named Kim Bum as her ideal type.
Note: Please don't copy-paste the content of this page to other sites/places on the web. Please do respect the time and effort the author put in compiling this profile. If you need/want to use info from our profile, please kindly put a link to this post. Thanks a lot! 🙂 – Kprofiles.com
profile made by Nabi Dream
Additional information provided by peachivous, Alpert, Country Ball, Min Allin
Special Clip with her:
Do you like Yoohyeon? Do you know more facts about her? Feel free to comment below!